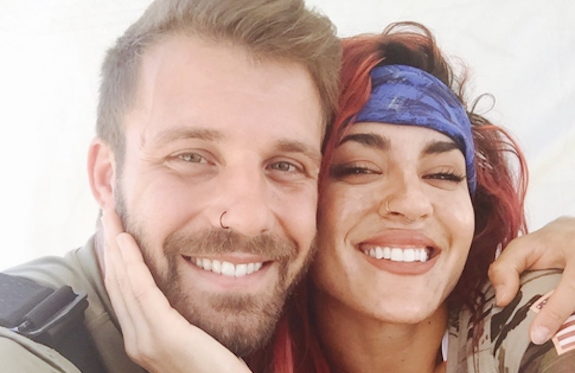 Cara Maria Sorbello and Paulie Calafiore may soon take on a whole new type of challenge-– marriage and parenthood.
The Challenge competitors, who met in 2018 while competing on The Challenge: Final Reckoning, recently told Us Weekly that they're ready to take their relationship to the next level, despite Cara Maria once being apprehensive about the idea.
"We definitely want kids and we want marriage," Paulie said of him and Cara Maria, who has been his girlfriend for 5 years.
(Cara Maria and Paulie dated briefly in 2018 but rekindled their romance the following year. The couple have been together ever since.)
Though Cara Maria once insisted she'd never walk down the aisle or entertain the idea of motherhood –due in part to some past "unhealthy and toxic relationships"– she said her feelings have since changed.
"[During] these five years, like, I've come back to who I am," she said. "I feel like a whole different person.
" … I've always been like, 'I'm never gonna get married. I'm never having kids," she continued. "Even when I started [dating] him, [I said], 'Just so you know … if you wanna get married, I'll be your mistress. But, like, I'm never gonna get married."
(Cara Maria did not elaborate on her "unhealthy and toxic" relationships of the past, though fans of 'The Challenge' may recall her years-long relationship with former 'Challenge' star Abram Boise. The two began dating during The Challenge: Cutthroat in 2010 and broke up for good following Battle of the Bloodlines in 2016. According to ShowbizCheatSheet, Cara Maria once described her and Abram's relationship as "unhealthy.")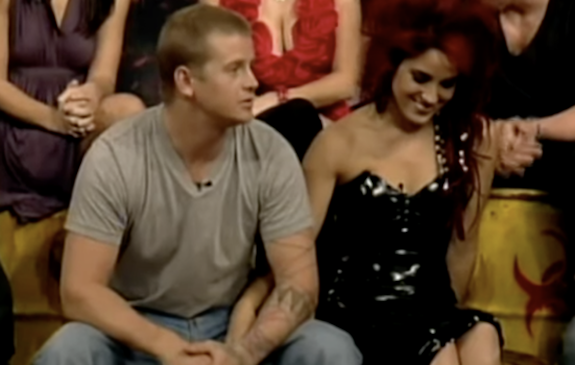 Cara Maria went on to admit that at this point in her life, she "absolutely would love to marry" her former 'Challenge' co-star/current boyfriend, Paulie.
"I've never said that before, but [Paulie is] the person that I see for the rest of my life," she said before addressing Paulie directly. "I f**king love you. I 1,000 percent would marry you. Like, this is my best friend."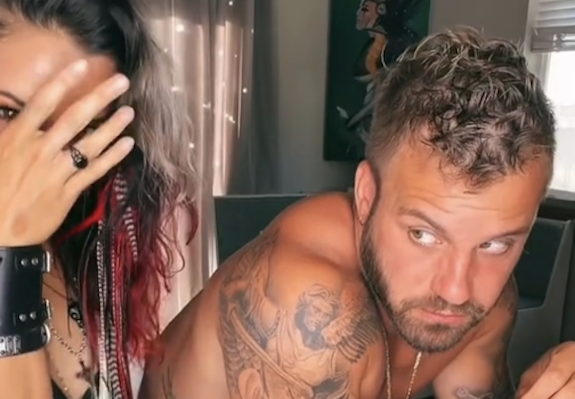 While Paulie said there's no pressure from his or Cara Maria's families on when they'll take the next step in their relationship, Cara Maria said the baby conversation has come up with her father because he "wants a little race car driver so bad."
Cara Maria says her relationship with Paulie is the reason having children is something she's actually considering now.
" … Because this is my person– so through and through of above and beyond on a million different levels– [I'm in]," she said. "Like, the fact that I am actually saying like, 'Yes, I'm open to having children.' I don't think anybody understands how huge that is."
"It's kind of a big deal," Paulie added.
RELATED STORY: 'The Challenge' Star Devyn Simone Marries Adam Lock In Ceremony Officiated By Devyn's 'Love At First Swipe' Co-Star Clinton Kelly
(Photos: Instagram; MTV)