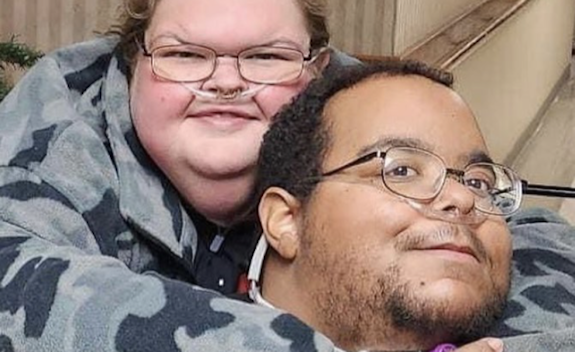 Tammy Slaton of TLC's 1000-Lb. Sisters told fans she's currently experiencing "stages of grief" following the sudden death of her husband, Caleb Willingham.
As The Ashley previously reported, news broke on Saturday that Caleb– who met Tammy while they were both in a weight loss rehab center in Ohio– had died, just days after his 40th birthday.
Tammy and members of her family took to social media to pay tribute to Caleb in the wake of his sudden passing and Tammy has since shared a TikTok discussing the tragedy as well. Her emotional video was posted Sunday in response to a comment from one of her followers. In the caption, Tammy stated that just because she's crying, it doesn't mean she isn't strong, telling fans "I've got this."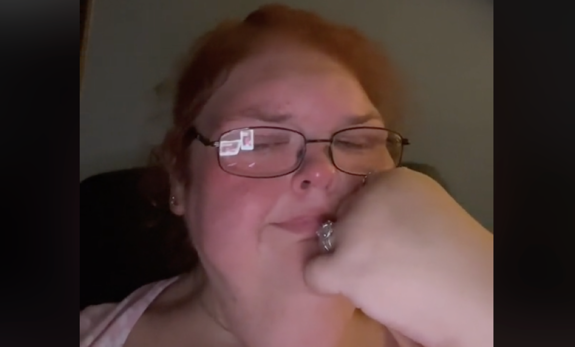 "I hate getting on here and letting everybody see me like this," she said in the video. "I'm having stages of grief. Yeah, we were having problems but I loved that man and I still do. I miss him like crazy."
As fans of "1000-Lb. Sisters" know, Tammy and Caleb got engaged in November 2022 in the parking lot of the Ohio rehab facility where they were both seeking treatment, marrying just weeks later at the rehab facility. Their nuptials were shown on the most recent season of "1000-Lb. Sisters"; however, Tammy reportedly split from Caleb earlier this year.
(Caleb confirmed in April that he and Tammy had split, and that the breakup was Tammy's decision, not his. It doesn't appear, though, that Tammy or Caleb filed for divorce prior to Caleb's death.)
Tammy went on to thank fans for their condolences and kind words before explaining why she would not be going into detail about what happened to Caleb.
" … I think that, no offense, but it's really personal and everything," she said.
As The Ashley previously told you, Caleb's cause of death is still unknown, though the Indiana native had struggled with health problems for years due to his weight, spending most of 2021 hospitalized.
On Sunday, Tammy said she knows Caleb is looking down on her and that he's "not in any pain anymore."
"I know he's in a better place," she added.
Watch Tammy's full TikTok video below.
@tammyslaton2020

Replying to @sandracrause8 im sorry im crying but just because im crying doesn't mean im not strong ive got this familystrongforcaleb🪽🩵💜🪽
RELATED STORY: Caleb Willingham– Husband of "1000-Lb. Sisters" Star Tammy Slaton Dead at Age 40
(Photos: Instagram; TikTok)