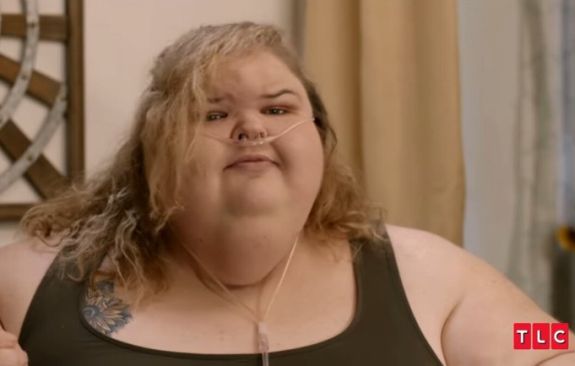 Tammy Slatton is getting rehabbed— and engaged!
The 1000 Lb. Sisters star— who has been in a Ohio treatment center for nearly a year– reportedly accepted a proposal from her boyfriend, Caleb, last month. The pair met while in the weight loss treatment center and, according to The Sun, got engaged in the parking lot of the facility in late October.
In a video of the proposal, Tammy can be seen standing up out of her wheelchair, while Caleb uses a walker. He places a ring on Tammy's finger and tells her that he loves her. They then share a hug and a kiss.
"She's began dating Caleb in rehab, and I'm so happy they met in-person and were not dating online," a source close to Tammy told The Sun. "They have a lot of the same struggles that they can share. They've been a huge support for each other [in rehab], which is awesome."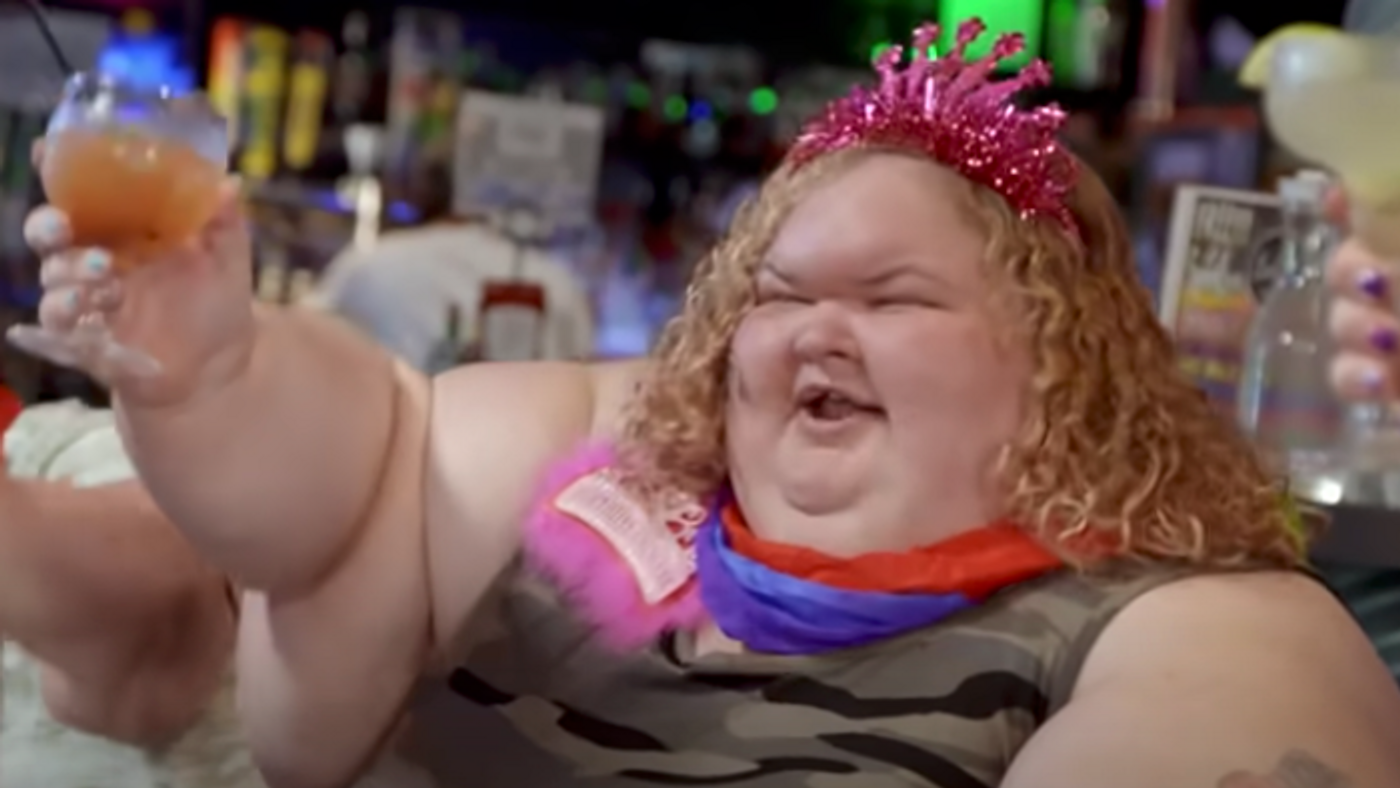 It is unknown how long Tammy and Caleb have been dating, but back in May, Tammy was dating a man named Mikey Mooney, so her relationship with Caleb likely started some time after that.
According to The Sun's source, Tammy and Caleb are wasting no time in getting hitched.
"The couple plan to have a small, private ceremony in Ohio sometime this month," the site reported, adding that its source stated that Tammy and Caleb have already submitted the application to get their marriage license. Caleb will reportedly be moving to Kentucky to be with Tammy.
It is unknown if TLC's cameras will be invited to Tammy and Caleb's wedding to film for "1000 Lb. Sisters." It is also unknown if Tammy's sister, Amy, will attend. (As The Ashley previously reported, Amy gave birth to her second child with husband Michael Halterman in July. They are now parents to two sons, Gage and Glenn.)
RELATED STORY: It's a Boy! "1000 Lb. Sisters" Stars Amy Slaton & Michael Halterman Welcome Their Second Child
(Photos: TLC)