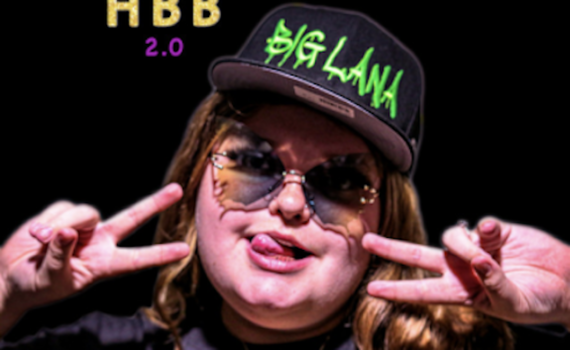 Alana Thompson has gone from "Honey Boo Boo" to "Big Lana!"
The Mama June: Road to Redemption star recently released a new rap single, using her new hip hop alias. According to The Sun, Alana quietly dropped the single, "SO CUTE", last month– and it's currently available on YouTube and Spotify.
Alana hold nothing back in "SO CUTE," mentioning all of the "drama" with her mom, June Shannon, and even giving her sister Lauryn "Pumpkin" Shannon a special shout-out.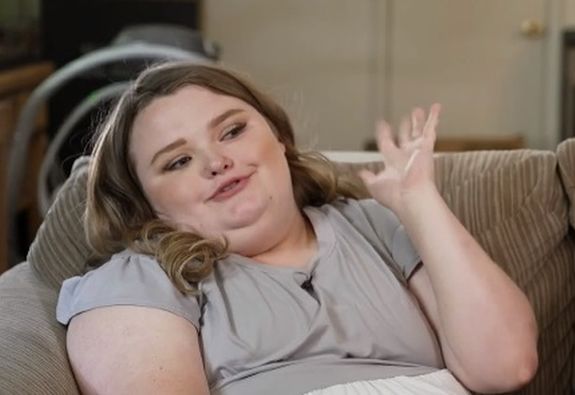 "What's Up World! You may know me as HONEY BOO BOO!!! Well now I'm introducing BIG LANA!!!" Alana wrote in the description of her single. "I decided to have some fun and do a song, I love it, I bet y'all will too. I hope I exceed your expectations! Telling my story and doing me. The way I want to and how I want to."
Part of the story Alana tells– or raps about– in her song is about her mom June. As viewers know, June made a habit of druggin,' destroying hotel rooms and being a general menace to her family (and society as a whole) back in 2019, eventually getting June arrested alongside her then-boyfriend Geno Doak.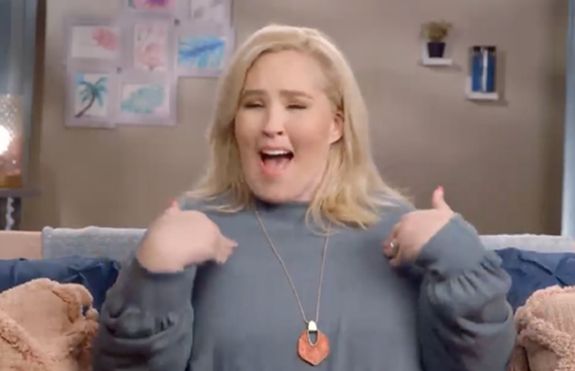 "You seen the drama with my mama?" Alana asks listeners in her song.
Shortly after June's 2019 arrest, Alana began living with her sister Lauryn "Pumpkin" Shannon and just this year, Pumpkin was awarded sole custody of her teenage sis– something that earned her a special shoutout in Alana's new song.
"My sister saved my life, Pumpkin not sweet potato pie," she states on the track.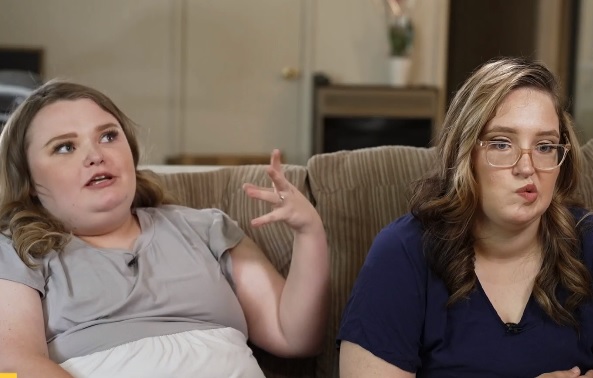 There's even a couple of nods in the song to TLC's Toddlers and Tiaras, where Alana got her start on TV.
"Been gettin' the bag since I was six, put the family on it's been lit," she raps. "Not a toddler, still rockin' tiaras.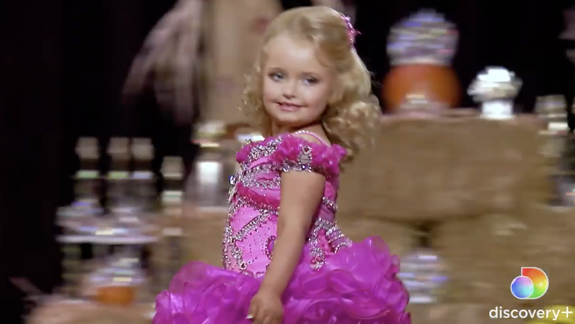 "It's Honey Boo Boo baby, views on the YouTube crazy, and I'm so cute they pay me," she sings later in the song.
This may be Big Lana's first rap song, but it isn't Alana's…
You may remember that Alana released a song called "Movin' Up" back in 2015, along with an accompanying video featuring Mama June, Pumpkin and even Alana's barely there dad, Sugar Bear.
(If you don't remember that horrorfest that was Alana's first "song," consider yourself lucky. However, if you're truly masochistic and want to hear it, click here.)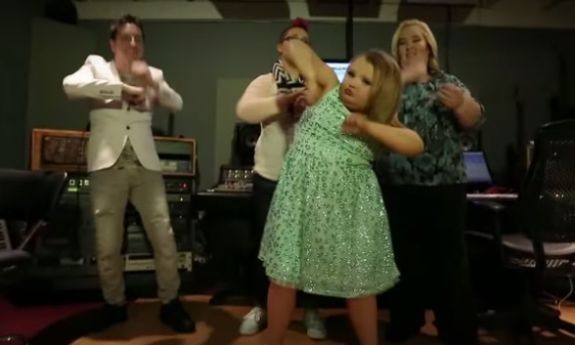 Listen to Alana's Big Lana's first single below.
RELATED STORY: Lauryn "Pumpkin" Shannon & Alana Thompson Have Reportedly Started Filming a Spin-Off Show Without Mama June Shannon: Details!
(Photos: Instagram; WE tv; YouTube)