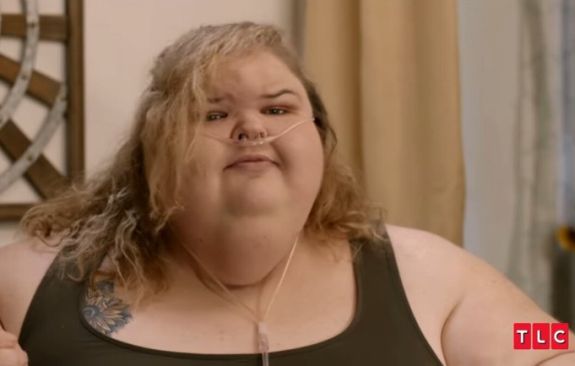 Tammy Slaton has a new man in her life.
The 1000-Lb Sisters star is reportedly dating Mikey Mooney, and based on a screenshot shared by The Kelsey Diaries on Instagram, Mikey is quite smitten with the Slaton sister, who is currently in rehab and preparing for weight loss surgery.
"Words can't even express how safe and loved I feel when I'm with you I'm forever grateful for everything you do my love. I love you so much," Mikey wrote on Facebook last week. "Cheers babydoll your the best thing to have ever walked into my life."
The couple frequently interact on Facebook, with Mikey revealing earlier this month that he was traveling to Ohio–- the location of the rehab center that Tammy has been seeking treatment since late 2021. (She has reportedly been able to stop smoking, drinking alcohol and eating junk food while there.)
As The Ashley told you last week, Tammy has reportedly made so much progress at the facility that she is expected to complete her stint at the center earlier than her doctors anticipated, which will allow her to undergo weight loss surgery sooner. She is set to go under the knife in June at a hospital in Atlanta, Georgia.
Earlier this month, Mike posted a photo of himself and Tammy holding hands– presumably taken at the treatment facility during his visit.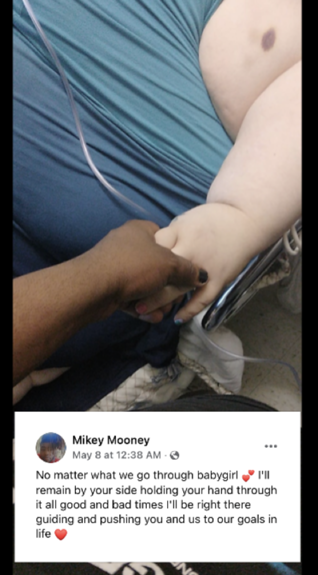 "No matter what we go through babygirl I'll remain by your side holding your hand through it all, good and bad times I'll be right there guiding and pushing you and us to our goals in life," he captained the photo.
Tammy and Mikey made their relationship "Facebook official" in early May, and Mikey has already assured the naysayers that he loves Tammy— and not her fame.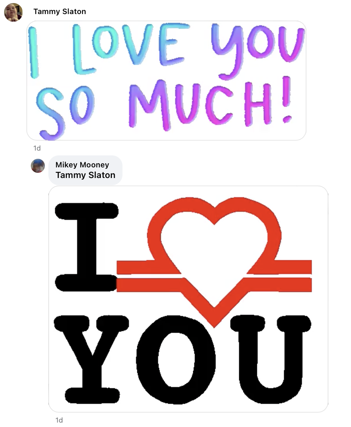 According to In Touch Weekly, a friend of Mikey's commented on Mikey's updated relationship status, asking, "How the hell did this happen? You trying to make it into Season 4 [of "1000 lb. Sisters'] or something?"
"I don't care about the fame or clout," Mikey responded. "I chased her for three almost four years now, and now I'm the happiest I've been in years.
"I just want her to succeed," he continued. "I don't care what she looks like; it's what beats on the inside of her chest that counts. I want to help her through everything."
RELATED STORY: "1000-Lb Sisters" Star Tammy Slaton Will Undergo Weight Loss Surgery As She Finishes Stint in Rehab
(Photos: TLC; Instagram; Facebook)