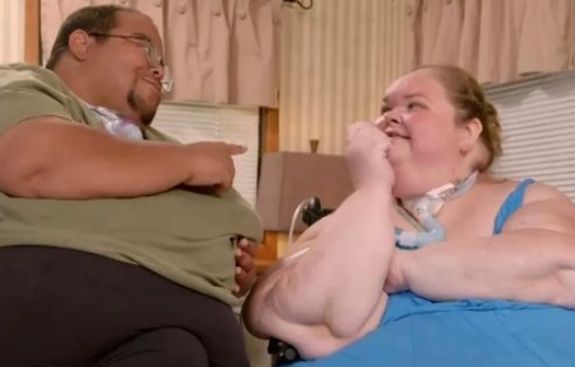 Caleb Willingham has finally addressed the breakup rumors surrounding him and his wife, 1000-Lb. Sisters star Tammy Slaton.
In a now-deleted post from his personal Facebook account, Caleb— who married Tammy in November 2022—seemingly informed his Facebook friends that he and Tammy have split, and that the breakup was Tammy's decision, not his.
"If you were only here for my wife, then please delete me now," Caleb wrote in the post, which was captured via screenshot by a Reddit user. "We are married by paper only right now."
Caleb went on to tell his friends that he was not the one who wanted to split, and that he is very upset about his breakup with Tammy.
"[It was] her decision, not mine. It was more than that," Caleb wrote. "I'm hurt, mad, confused and alone even with others around. Thank you for your love, prayer and support."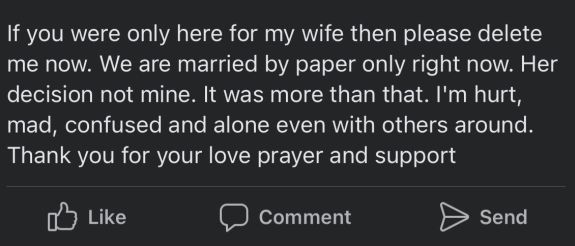 Caleb likely deleted the post due to the fact that he is under contract for "1000-Lb. Sisters."
As The Ashley previously reported, Caleb and Tammy tied the knot on November 19 in a small ceremony held inside the Ohio rehabilitation center where they met when they were both patients there. Tammy and Caleb got engaged in the parking lot of the facility.
The newly married couple began experiencing problems almost immediately after their wedding, as Tammy completed her treatment in February and moved back to Kentucky, leaving Caleb at the Ohio weight loss center. He had planned to transfer to a facility in Kentucky to be near Tammy, but he did not make the move. This reportedly caused a lot of tension for the couple.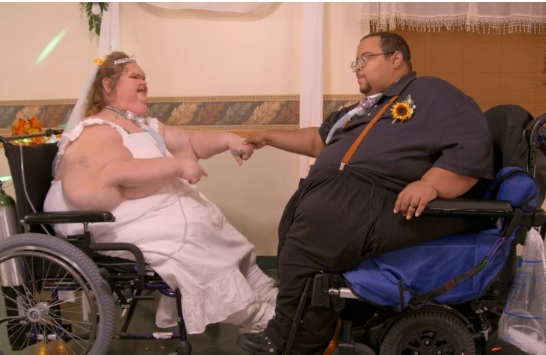 Fans of the show began to theorize that Caleb and Tammy had split when Tammy removed "Willingham" from her name on her social media accounts. (Caleb's personal Facebook still states that he and Tammy are married.)
Tammy and Caleb aren't the only couple from the show to recently split. Tammy sister, Amy and her husband Michael Halterman are currently in the middle of what has been a contentious divorce. They are due back in court next month to continue their custody and divorce proceedings.
Tammy has not publicly commented on the rumors that she and Caleb have split.
RELATED STORY: "1000-Lb. Sisters" Star Amy Slaton Accuses Estranged Husband Michael Halterman of "Hitting" & "Mistreating" Couple's Children
(Photos: TLC; Reddit)