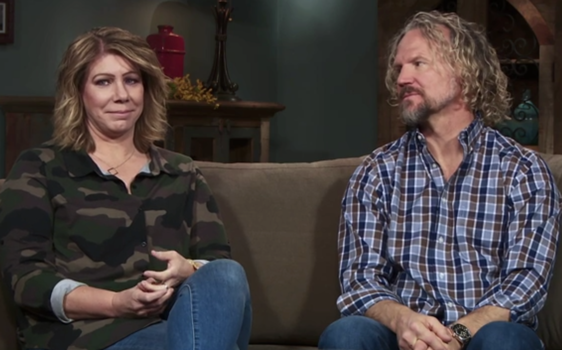 Meri Brown is moving on…to Utah.
According to In Touch, the Flagstaff, Arizona, rental home the Sister Wives star was living in is back on the market for rent and available for move in on May 15. (If you want to live in Meri's Mountain Mansion, it will set you back a cool $5800 a month!)
Online records indicate that Meri has also updated both her personal and business address to Parowan, Utah, which is the location of Lizzie's Heritage Inn, her bed and breakfast.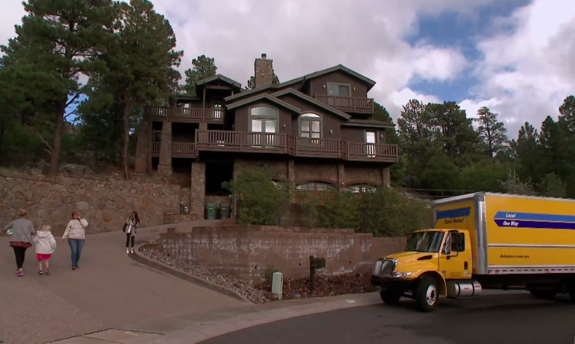 Meri's move to Utah comes just months after she and husband Kody Brown announced they were "permanently terminating" their marriage (or whatever was left of it, at least) after more than 33 years.
While Meri and Kody are no longer together as dysfunctional spouses, Starcasm reports that the exes were spotted filming for 'Sister Wives' together recently.
A video of the two taken in Parowan outside of Lizzie's Heritage Inn, was posted to Reddit this week. (Kody's only remaining wife, Robyn Brown, may have been present as well.)
Video of film crew & Kody at meris bnb, sorry for the scream
by u/namedafterapornstar in SisterWives
Meri purchased the bed and breakfast in December 2017 on her own (after Kody & Co. turned her request for financial help from the family down). A moving truck spotted at the B&B seems to suggest that Meri is now making Lizzie's Heritage Inn her new permanent residence. (This is a surprising turn of events, considering Meri stated during the previous season of 'Sister Wives' that she had no desire to live at her B&B, despite Kody suggesting that she do so.)
Meri's presumed relocation to Utah means Janelle Brown is the only ex-wife of Kody's still residing in Flagstaff, where Kody and Robyn continue to live.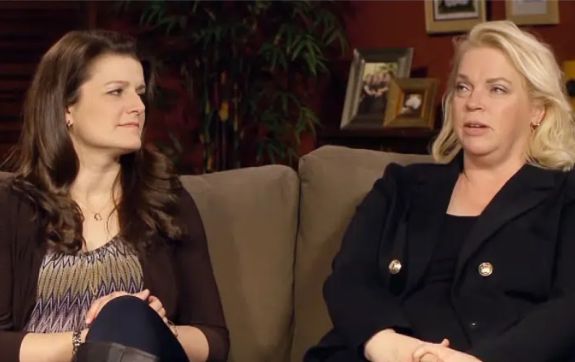 As The Ashley previously told you, Christine Brown moved to Utah shortly after her 2021 split from Kody. It was recently revealed that Christine and fiancé David Woolley purchased a home together in March, also located in Utah.
RELATED STORY: 'Sister Wives' Star Gwen Brown Unsure If Dad Kody Brown Will Attend Her Wedding: "Don't Think He Wants Anything To Do With Us"; Gwen Reveals Who's Walking Her Down the Aisle
(Photos: TLC; Reddit)