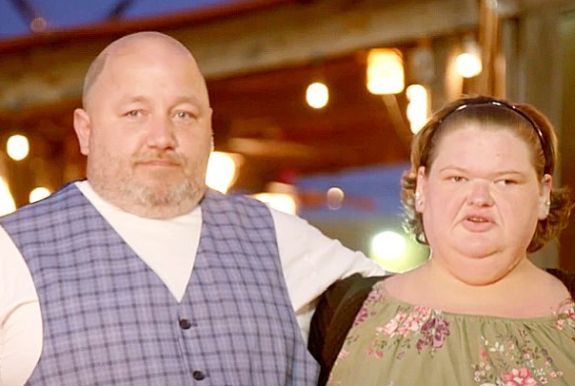 Amy Slaton has accused her estranged husband Michael Halterman of disciplining the couple's two young children, sons Gage and Glenn, in a violent manner, according to court documents obtained by The Sun.
As The Ashley told you last month, Michael filed for divorce from the 1000-Lb. Sisters star March 13, just weeks after it was reported that Amy had moved out of the couple's Kentucky home with two-year-old Gage and Glenn, who is eight months old.
It has since been reported that Amy filed a complaint against Michael on February 24, accusing Michael of "hitting too hard" when disciplining their children.
"He pulls them by the arm," Amy alleged in the documents. "[Michael] throws things. The night of February of 24, he got mad that I went to take the kids with my sister to eat."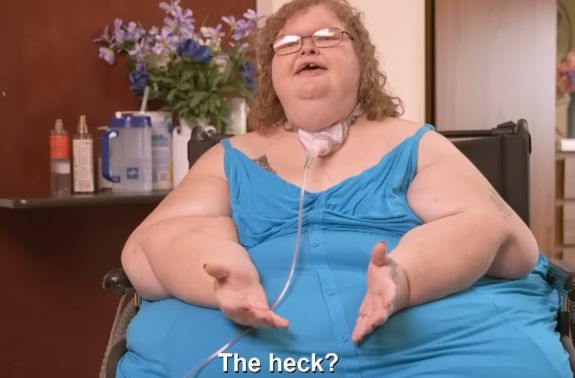 (In the court documents, Michael reportedly admitted that he got into an argument with Amy's sister, Tammy Slaton, "on or about" February 24.)
Amy also claimed that Michael–- who, per court order, cannot discipline the children during his supervised contact with them–- is not giving her money to provide for their kids.
"He makes me do everything with the house, boys, and has no job," Amy added.
Amy filed an emergency protection order for herself and her sons on February 28, which was initially filed as an order of emergency protection, as well as an order to surrender firearms, and a protective order summons against Michael. Michael denied Amy's claims of domestic violence on March 7 and the following day, Amy's protection order was amended to allow her ex to have supervised contact with their kids.
As mentioned above, the court is allowing Michael supervised contact with his children but he is not allowed to physically discipline the children during this time. His visits with Gage and Glenn are to be "supervised by mother and sister."
According to a previous report by The Sun, much of the tension between Michal and Amy was caused by Michael's lack of involvement with the kids, along with the couple disagreeing on whether or not their young sons should appear on "1000-Lb. Sisters."
"[Michael] doesn't want the kids to be on the show, but Amy disagrees," a source told the site weeks ago. "They have been fighting over this for months."
RELATED STORY: EXCLUSIVE! Josh Seiter Says He's Heading to Kentucky to Ask Newly Single "1000 Lb. Sisters" Star Amy Slaton to Date Him: "Can't Stop Thinking About Her"
(Photos: TLC; Instagram)