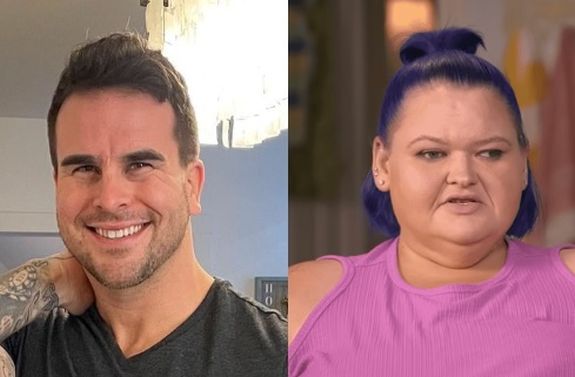 File this under "WTF?"
Josh Seiter says he hasn't been able to get his mind off newly single Amy Slaton. In fact, he says he's been thinking about the 1000-Lb. Sisters star so much that he's planning to pay her an unexpected visit and ask her to be his girlfriend.
No. Seriously…
Josh (who got his start on The Bachelorette and has gone on to date a plethora of reality TV ladies) told The Ashley that he plans to drive to Kentucky this week to beg Amy to be his lady. As The Ashley previously reported, Amy is in the middle of a divorce from her husband Michael Halterman and is currently staying at the home of her sister, Tammy.
"I'm going to Dixon [Kentucky] Wednesday morning," Josh warned said, adding that he lives about three hours from the Slaton sisters' town. "I'm going because honestly ever since I first saw her on TV in 2020 I can't stop thinking about her."
He also suddenly decided to publicly declare his love of plus-sized women.
"My whole life I've been attracted to bigger plus-sized women, and she epitomizes the type of woman I'm attracted to," Josh said. "Because of societal pressures I was never open or honest about my attraction before, but I recently stopped caring what society thinks and that's why I'm being open about my attraction to Amy."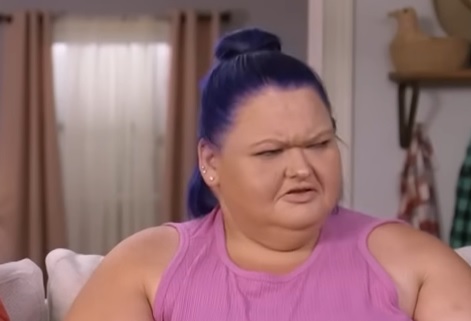 "I also am drawn to Amy's sense of humor and overall vibe. So it's not just physical, it's personality-based too," Josh added. "I'm a bit of an odd ball and her sense of humor is similar to mine. I like that she switches up her hairstyle, is crafty, is focused on being healthy, has a funky way of dressing, and is a great mother."
Josh added that, because he and Amy are both 35 years old and recently single, and because they live "fairly close" to one another, "it's kind of perfect."
Despite this, it's important to point out that Josh has never actually spoken to Amy before, even though he plans to go to her home in two days.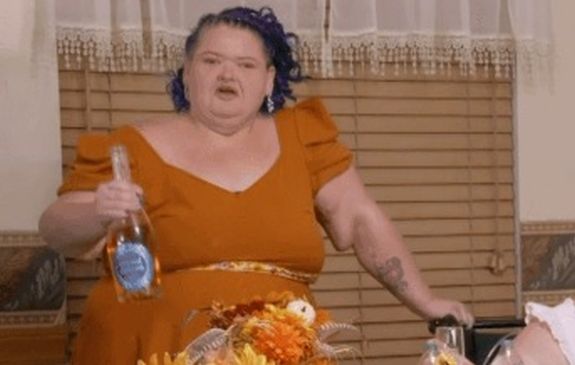 "I actually just DM'd her for the first time today…so I'll see if she responds," he said on Monday. "Yes, I'm going to show up at her sister's house where she's staying since the divorce and knock on the door the old-fashioned way. I will have roses, chocolates and her favorite sodie pop. Introduce myself and ask if she'll let me take her out to eat so I can get to know her.
"She does not know I'm coming," he added. "So basically I'm going down there to ask if she'll go out with me and be my girlfriend. I'd like to spend time with her and see where it goes."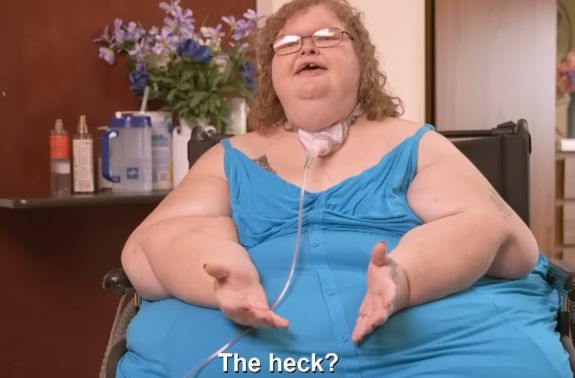 Josh has dated/hit on/publicly professed his love for a whole cornucopia of freshly single reality TV stars. Over the past two years, he was briefly engaged to 90 Day Fiance: The Other Way star Yolanda Leak and has dated 90 Day Fiance stars Rose Vega and Karine Martins. Josh also had a short "relationship" with Love After Lockup star Lizzie Kommes, and he attempted to hit on Sister Wives star Christine Brown.
His most-recent reality TV "relationship" was with Love After Lockup star Glorietta Besos, whom he declared in an interview last month to be his "person."
On Monday, Josh posted to his Instagram Stories that he's "decided to break it off" with Glorietta before he goes to Kentucky to see Amy.
"I've realized we are not a good fit and I want to be able to pursue other women. I wish Glorietta nothing but the best," he wrote.
Josh also posted a photo of some of the gifts he's bringing with him to meet Amy before applauding himself for his looks. He then declared how smitten Amy will be when she meets him.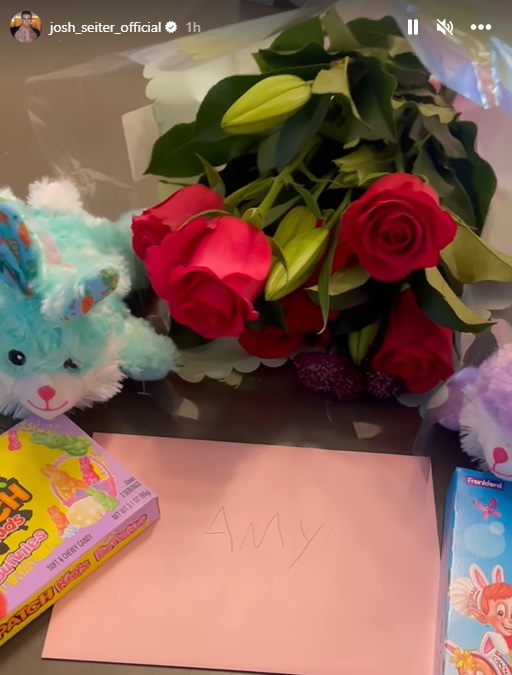 "[I'm] 35 and I swear I look 25. Let's be honest, Amy won't be able to resist me when she sees me. She's never been with a man who looks like me. Honestly, I've irresistible," Josh said while flexing shirtless on Instagram Stories (as you do).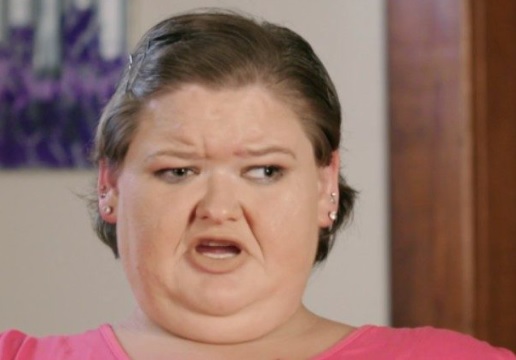 RELATED STORY: "1000-Lb. Sisters" Star Amy Slaton Called 911 Days Before Splitting with Husband Michael Halterman; Accused Him of Being "Violent" & Throwing Things