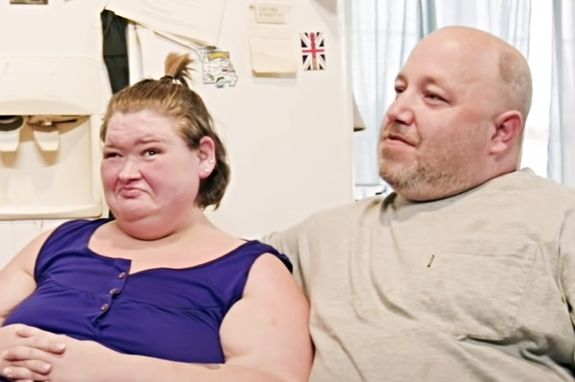 It's over for Amy Slaton and her husband Michael Halterman.
Michael officially filed for divorce from the 1000-Lb. Sisters star last week, with The Sun reporting that the filing happened on March 13. Although The Sun is reporting that Amy filed, The Ashley can confirm that it was actually Michael who filed for divorce from Amy and not the other way around.
In court documents obtained by The Ashley, Michael is listed as the Plaintiff, while Amy is named the Defendant in the filing, meaning Michael was the one to file the documents.
This comes just weeks after it was reported that Amy had moved out of the home she and Michael had shared with their two young children, sons Gage and Glenn. Amy and the boys have reportedly been living in the home of Amy's sister Tammy Slaton.
According to court records, Amy and Michael are scheduled to meet in court on Wednesday for a motion hour (when family court business is generally handled for divorces, custody cases, etc.)
View this post on Instagram
Amy recently removed nearly all the photos of Michael from her Instagram account. However, neither Amy nor Michael have mentioned the divorce publicly yet.
According to a previous report by The Sun, a lot of the tension between Michael and Amy was due to Michael's lack of involvement with the kids, and the couple's disagreement over whether or not their young sons should film for "1000-Lb. Sisters."
"[Michael] doesn't want the kids to be on the show, but Amy disagrees," the site's source stated a few weeks ago. "They have been fighting over this for months."
The Ashley will update this story when more info is available.
RELATED STORY: "1000 Lb. Sisters" Star Amy Slaton Splits From Husband Michael Halterman; Reportedly Already Moved Out of Their Shared Kentucky Home
(Photos: TLC; Instagram)