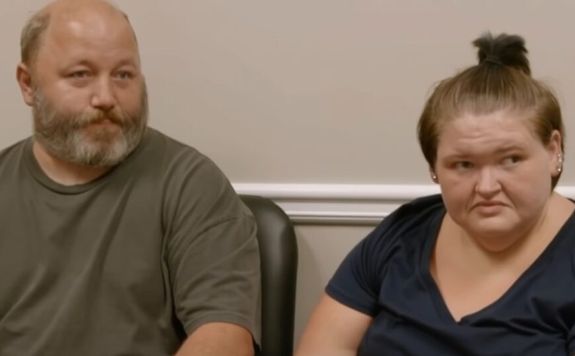 The marriage of Amy Slaton and Michael Halterman is over, and now it's been revealed that the last days of the 1000-Lb. Sisters stars' union were allegedly violent.
The Sun broke the news on Friday that Amy called 911 on her husband on February 24 to report Michael had become "violent" and was "throwing things" in the family home while Amy and the couple's two children— Glenn and Gage— were present. In the police dispatch report obtained by The Sun, the officer states that Michael was mad that Amy wanted to leave him.
"Amy wants to separate, but the male doesn't want to," the report stated.
The officer reported that Amy and Michael were sober, and not under the influence of drugs or alcohol at the time of the argument. No arrests were made.
The incident went down just days before the news outlet reported that Amy and the kids had moved out of the family home and were living with Amy's sister Tammy Slaton.
Michael would go on to officially file for divorce from Amy 17 days after this incident went down. As of press time, the divorce is pending, with the exes due to meet next in court on May 3.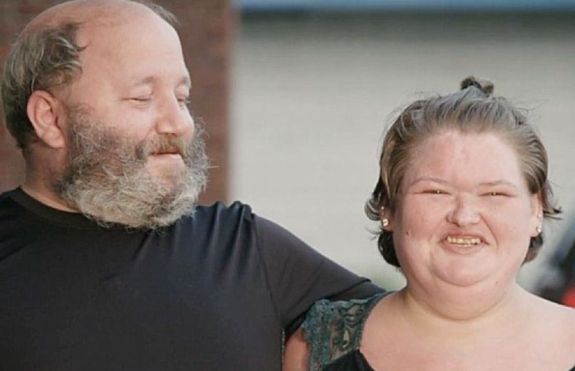 Problems in the five-year marriage between Amy and Michael mainly revolved around the couple's kids, with Amy allegedly wanting the kids to film for "1000-Lb. Sisters" but Michael disagreeing. In addition, Michael's lack of participation in the child-rearing was allegedly a big issue between the spouses.
"Amy says Michael is lazy, and has been jealous of her attention toward the kids," a source told The Sun in February.
Fans saw Amy's frustration with Michael during recent episode of the show, in which Amy returned home from the hospital after Glenn's birth. Amy—- who is recovering from a C-section during the scene—- is upset when Michael doesn't help her with the kids at a barbecue, leaving Amy to care for both Gage and Glenn as Michael enjoys his food. Amy eventually ends up in tears trying to care for two screaming kids as Michael does nothing to help.
Amy is learning to juggle two kids on #1000lbSisters, Tuesdays at 9/8c. pic.twitter.com/6IRBWgYhTy

— TLC Network (@TLC) February 21, 2023
Amy and Michael have not yet publicly commented on their divorce.
RELATED STORY: It's Over! "1000-Lb. Sisters" Star Michael Halterman Officially Files For Divorce From Wife Amy Slaton
(Photos: TLC)