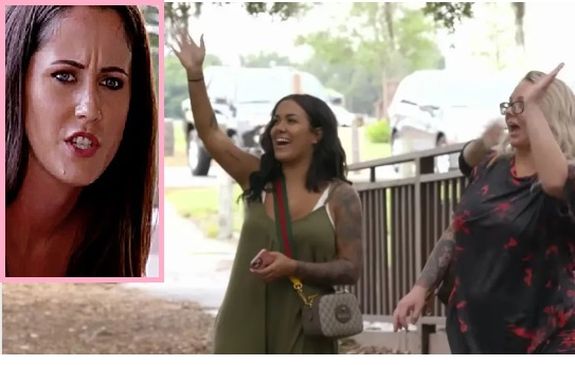 From slamming their former co-workers, to calling out their ex-husbands, it's been another busy week for the stars/former stars of the Teen Mom franchise! In an effort to bring you up-to-date on the latest Teen Mom OG and Teen Mom 2 news, The Ashley brings you the Teen Mom News Pile.
Here are some of the major (and minor but interesting) 'Teen Mom'-related things that happened over the last few days…
Jenelle Evans Gets Mad Because None of the 'Teen Mom' Girls Congratulated Her On Getting Custody of Son Jace; Briana DeJesus & Others Respond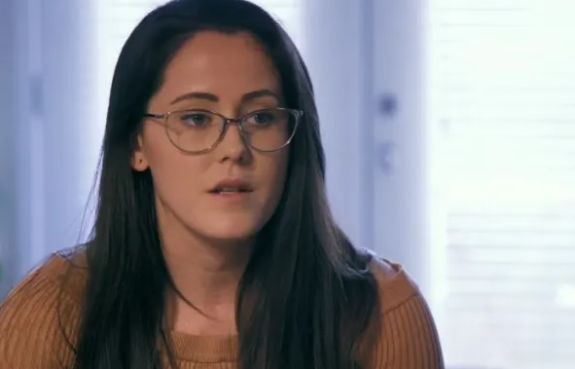 Jenelle is celebrating the fact that her mother Barbara Evans finally gave her back custody of her oldest son Jace– nearly 14 years after Jenelle signed over custody of the boy to Babs. While she's happy about having something new to make TikTok content about getting back Jace, she's less-than-thrilled that her former co-stars haven't congratulated her on this "feat."
(As The Ashley previously reported, Babs willingly agreed to sign custody of Jace back over to Jenelle, mostly due to the fact that Barb is unable to handle the 13-year-old anymore.)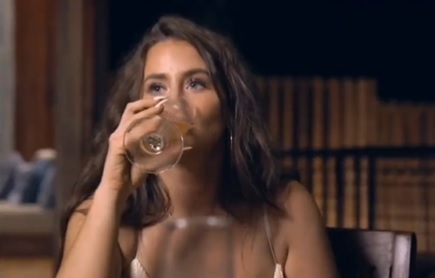 Jenelle was apparently expecting her former co-stars (most of whom–mind you– she or her husband, David Eason, have taunted online for years) to send her some congratulatory messages. In a new Story posted to Instagram on Tuesday, Jenelle called out the other 'Teen Mom' girls. (Most of the former and current 'Teen Mom' cast members don't actually follow Jenelle, though.)
"And to think, the only one who congratulated me from the girls I used to work with is Brittany [DeJesus], so thanks Brittany. The rest of you are fake as f**k."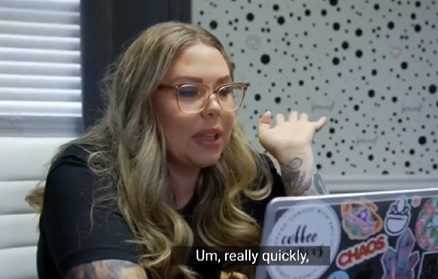 Over the last few days, several of Jenelle's former 'Teen Mom' co-stars have taken to social media to respond to Jenelle being angry at them for not congratulating her. Briana DeJesus— one of the few girls from the show who still talks to Jenelle— made it know that she did, in fact, congratulate Jenelle.
"I did acknowledge the great news!" Bri tweeted soon after Jenelle's post made the rounds. "Probably not a direct text or DM but I definitely saw the TikTok and I was so happy for her."

Briana also posted a screenshot of a comment she had left on Jenelle's TikTok beforehand, but Jenelle did not publicly apologize to Briana.
Jade Cline— whom Jenelle bonded with last year at Bri's "I Won My Lawsuit" party— posted a message to Twitter soon after that seemed to be a response to Jenelle's online tantrum. (When confronted about it on Twitter, though, Jade seemed to deny the message was aimed at Jenelle.)
"If you have no real friends, do some self evaluating," Jade wrote on Wednesday. "Change your ways, evolve your views, practice appropriate communication, and love yourself correctly."
Chelsea Houska Responds to Her Former Consulting Company For Going After Her 'Teen Mom 2' Money Amid Lawsuit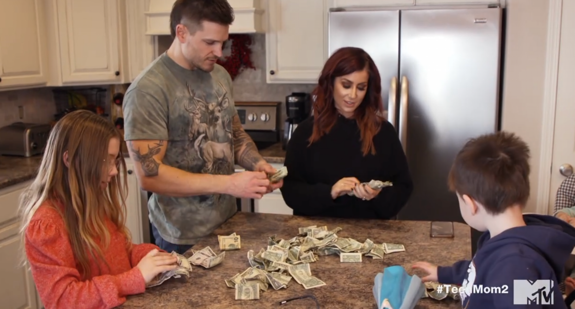 Former 'Teen Mom 2' star Chelsea Houska is firing back at her former branding/consulting company Envy for attempting to go after her MTV money amid a $4 million lawsuit.
As The Ashley previously told you, Chelsea and husband Cole DeBoer were sued by Envy in 2020 for allegedly withholding money made from social media promotions. The Down Home Fab couple went on to countersue Envy a month later, denying the consulting company's claims that they purposely tried to get brands to pay them personally to avoid giving Envy their contracted cut of the revenue.
Last week, both parties confirmed they were not ready to settle the lawsuit, and while Envy was initially seeking $3 million from the HGTV duo, the consulting company has since filed an Amended Complaint to the 2020 lawsuit adding Chelsea and Cole's other companies as defendants to the case. Envy has also upped the amount of money they want from Cole and Chelsea, as they are now suing for $4 million.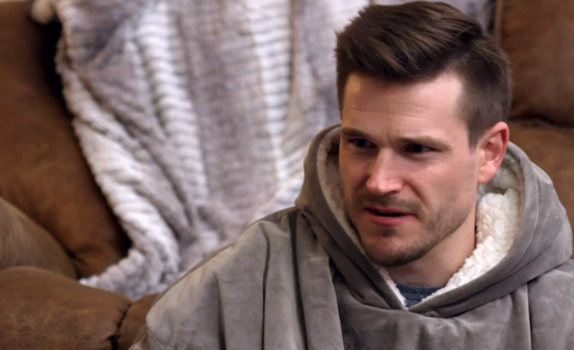 According to The Sun, Envy is also requesting a share of Chelsea and Cole's income earned from 'Teen Mom 2,' based on their claim that the couple "generated millions of dollars in revenue from Licensing Agreements."
"Most notably, they generated millions of millions of dollars in revenue from Viacom and New Remote Productions pursuant to certain agreements and amendments entered into therewith," Envy's letter to the judge stated. "Envy both negotiated and assisted Chelsea and Cole in complying with, all such agreements, including the Viacom Agreements. Envy's assistance stopped when Defendants interfered with Envy's ability to assist."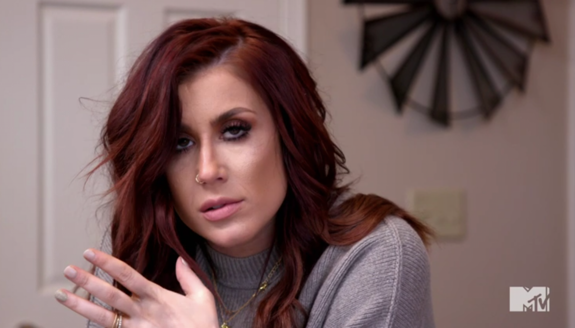 Envy accused Chelsea and Cole of failing to pay them a portion of revenue generated; however, Chelsea and Cole are disputing the claims, stating that Envy had nothing to do with Cole and Chelsea's deals with Viacom, which were in place long before the couple ever started working with Envy.
"The Viacom deal is not encompassed by the parties' contracts and the sums sought are therefore not recoverable," Chelsea and Cole's legal team responded to the judge. " … Envy should not be compensated for work it did not perform and was not contracted to perform.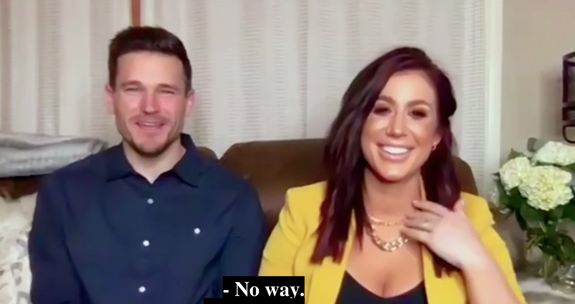 "Chelsea, and later Cole, starred on 'Teen Mom 2' prior to Envy ever being retained," the letter continued. "Envy cannot show that Chelsea and Cole were enriched by Envy's efforts to negotiate contracts to appear on a show on which they already starred for several seasons."
A pre-motion conference has been set for April 11 in New York City. It is unknown if Chelsea and Cole will have to attend.
Farrah Abraham Still Insists She's Not Guilty of Battering a Security Guard Last Year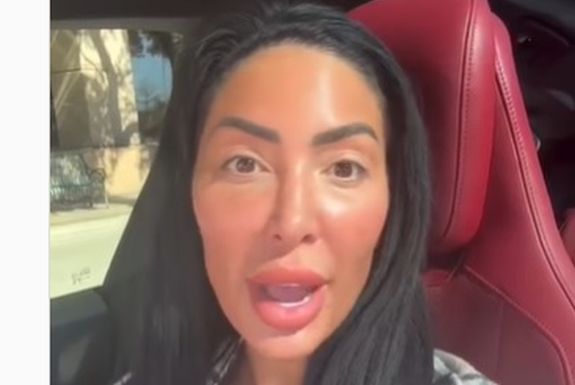 It's been over a year since Farrah filmed being held face-down in the dirt on a Los Angeles sidewalk after allegedly hitting a security guard outside of a club, but Farrah's legal issues from the incident are far from over.
Last week, a pre-trial hearing was held in an LA court in regard to The Big F's criminal charges stemming from the incident. (As The Ashley previously reported, Farrah was arrested and, in June 2022, charged with Simple Battery and Battery Upon a Police Officer/Security Officer.)
After the incident, Farrah denied all allegations and proclaimed— per law— that she didn't hit anyone. Nine months after being charged, Farrah is still denying she committed the crimes she's charged with. As of the pre-trial hearing that was held on March 15, the Backdoor Teen Mom is still pleading not guilty. This marked the fifth pre-trial hearing that has been held since Farrah was arraigned in June.
The case will continue to move toward trial, with the next pre-trial hearing set for May 17 in LA. Farrah— who is currently terrorizing living in Texas— does not have to appear at the hearing in May.
Mackenzie McKee Says Her Ex-Husband Josh Hasn't Contacted His Kids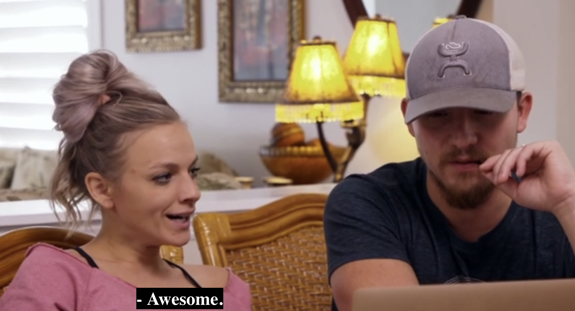 Mackenzie has left her cud-chewin', failed rodeoin' husband Josh McKee behind and— according to the 'Teen Mom OG' star— Josh has left their three kids behind.
Earlier this week, Mack took to Instagram to answer fans' questions, many of which were about her impending divorce from Josh, whom she shares three kids with. When fans asked Mackenzie how she and Josh have worked out their custody schedule for the kids, Mackenzie had a surprising answer— telling everyone that, at the moment, she can't even find Josh!
"Do share custody with Josh?" one person asked.
"Can't even reach him," Mack responded. "Wish him well though."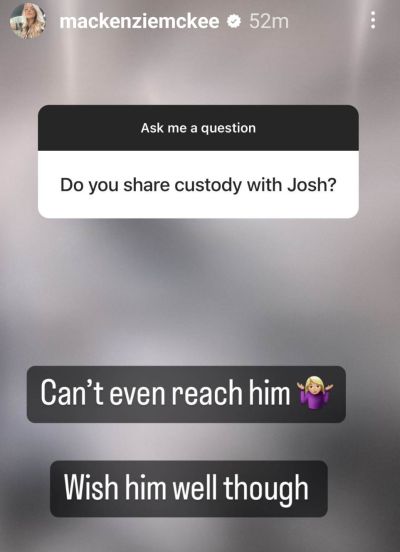 As The Ashley previously reported, Josh has been keeping himself busy dating, pumping iron and, as of this week, making extremely corny "inspirational" videos for The 'Gram.
View this post on Instagram
During the same Q&A, Mackenzie talked about her motivation to finally seek a divorce from Josh after years (and years and years) of them making up and breaking up.
"My business was going down because I no longer valued myself," she wrote. "I was told I was ugly and no good every day of my life. So how could I wake up and have the strength to even live? I didn't want to leave, I HAD to or I was going to die."
In another Q&A answer, Mackenzie stated that she believes she stayed in her marriage to Josh longer than she should have, due to them appearing on 'Teen Mom OG.'
"It made me hold on longer," Mack wrote about being on the show. "I tried hard to create a perfect story of a good marriage and protect his name. Had I been filming, I don't think I would have walked away."
Josh has yet to respond to Mackenzie's claims.
To catch up on more recent 'Teen Mom' news, click here!
(Photos: MTV; Instagram; Twitter;