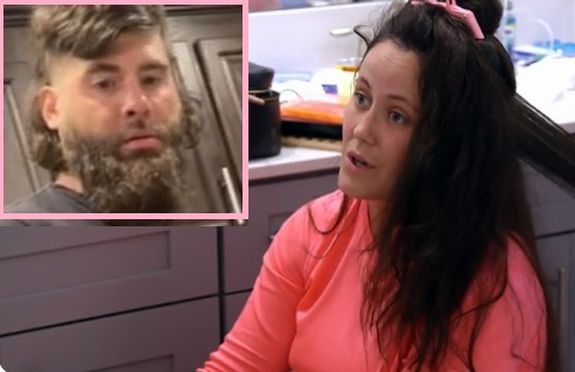 Jenelle Evans is due to make a cameo appearance on this week's episode of Teen Mom: The Next Chapter and, while her appearance is not surprising, the candid way she bashes her husband, David Eason, on-camera is!
In a preview clip of Tuesday's episode, Jenelle complains to Briana DeJesus, Jade Cline and their friends about the fact that David has no job and does nothing to help Jenelle with their daughter. She states that his refusal to contribute to their household has caused some issues between them.
"Life's been good…well, not really," Jenelle confesses in the clip. "Me and David, we haven't been getting along lately. It's been on and off."
Jenelle tells the girls that she's tired of funding the family while Mr. Jenelle Evans has been voluntarily jobless for years.
"Everyone knows he doesn't have a job," Jenelle says. "It's like, I'm sittin' here providing for everyone, for years, and it's still the same!"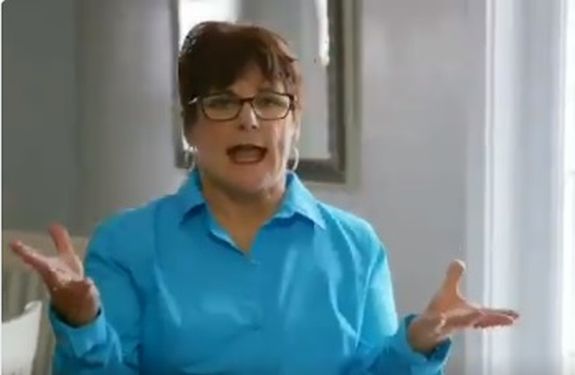 As The Ashley previously told you, Jenelle and David were struggling financially in the time right before this clip was filmed back in May. (Jenelle had just joined OnlyFans and used some of her first earnings to pay for the plane ticket to go to Briana's party, something David was very against and very upset about, as he did not want her to go without him.)
Jenelle told the girls that she and David were not really communicating.
"It's hard. I'm so fed up," Jenelle continues. "I've been giving him a cold shoulder, not really talkin' to him. We, like, text [instead of] talk now, he'll be on the other side of my land, in his shop."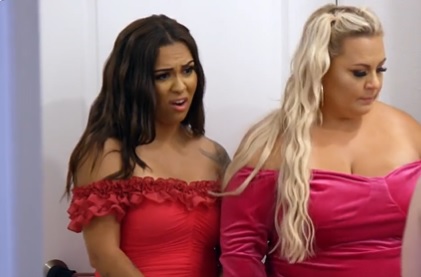 Jenelle went on to say that not only is David sans-employment, but he's also unwilling to help take care of their daughter, Ensley.
"Ensley's with me 24/7," Jenelle complained. "She's not in daycare so she stays with me all the time. I've been tellin' David, 'I need a break.'"
In the past, Jenelle has defended David's unwillingness to get a job by calling him a "stay-at-home dad" who takes care of the kids. When they got back together after they briefly split up in 2019, Jenelle told the press that one of her conditions for getting back with David was that he had to finally get a job.
"If [David] wants to work things out [he has to] help me with bills, and I have to see that before we even speak about being back together, and you have to show me actions," Jenelle said in an interview in February 2020. "You can't just tell me you're going to do something; I need to see something happen."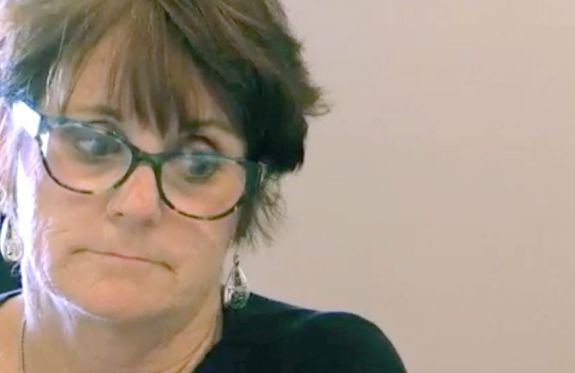 Although Jenelle was bashing David during the filming in May, the couple seemed to make up soon after Jenelle came home to The Land. In a YouTube video posted after Jenelle's trip to see Briana, Jenelle told her followers that her fight with David only lasted "for like, a week" and that their marriage "is stronger than ever!"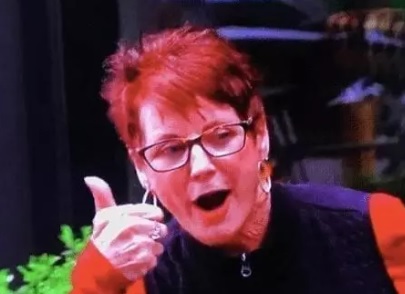 David and Jenelle have yet to publicly comment on the clip.
Watch the preview clip of Tuesday's episode of 'Teen Mom: The Next Chapter' below!
On tomorrow night's #TeenMom, catch up with Jenelle when she comes to the party Briana's throwing in honor of winning her lawsuit. 🎉 Don't miss The Next Chapter tomorrow at 8/7c on @mtv! 💖 pic.twitter.com/lR5GaEhabF

— Teen Mom (@TeenMom) September 12, 2022
RELATED STORY: RECAP: Jenelle Evans Talks About Attending Briana DeJesus' Party, Joining OnlyFans & Not Getting Along with Husband David Eason
(Photos: MTV)