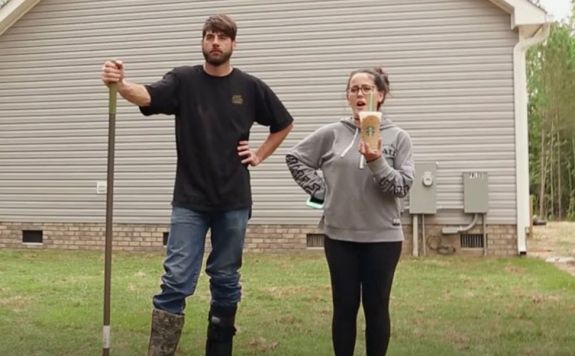 Jenelle Evans is still not fully admitting that she's back with her husband David Eason (even though she is and has been for a while now). However, the former Teen Mom 2 star seems to be trying to ease the public into the idea of her and her kids moving back to The Land and David. In a new interview Jenelle even detailed some of the things she wants David to do in order to prove his worth— including finally earning some income.
Jenelle told Teen Mom Talk Now on Thursday that she and the kids are happy to be back in North Carolina on The Land; however, she's not sure if they'll continue to live there or go back to Tennessee.
As The Ashley told you earlier this month, money is running low for Jenelle and she is not able to afford the rent on her Tennessee apartment. In the interview, Jenelle even admits that she's dealing with a financial strain.
"My mind keeps going back and forth on what I should do," she said. "I do have an apartment in Tennessee, and I still do have my house here, so at the moment I'm kind of back and forth… I haven't made an ultimate decision of what I'm doing.
"I pay rent [in Tennessee] and a mortgage [in North Carolina]," she added. "I can't be paying thousands of dollars for two different places, so that's another big issue I'm dealing with."
Even though Jenelle and David have reunited, she's still not admitting it.
"As of now, I still tell people we're not back together," she said. "He has a lot to prove to me, and he has a lot to change about himself, and he knows that."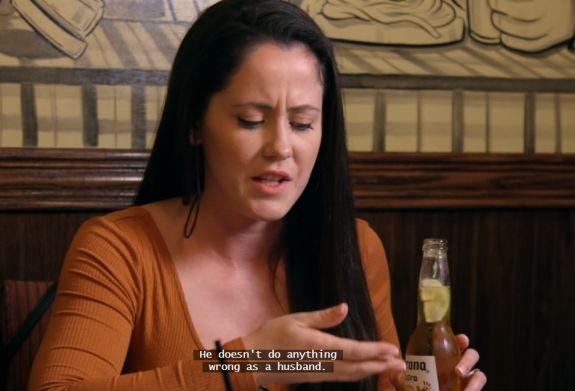 And, apparently, Jenelle needs to see a "dramastic" change in how the family bills are paid. (Basically, she wants David to stop leeching off of her and maybe even get– gasp!— a real job…which may be hard for him, considering in the past he has given numerous "reasons" why he is unable to work…)
"If [David] wants to work things out [he has to] help me with bills, and I have to see that before we even speak about being back together, and you have to show me actions," Jenelle told the site. "You can't just tell me you're going to do something; I need to see something happen."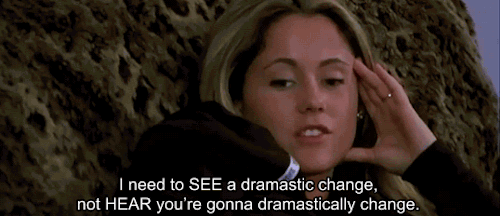 Jenelle also downplayed some of the marital problems she and David had before they split in October. Last week, she denied that David ever abused her or her kids (even though she stated in court paperwork in November stating that he did terrorize Kaiser and make her fear for her life and the lives of her kids.)
"[Our breakup] had nothing to do with him intentionally doing something because he hates the kids or him hurting the kids," Jenelle said. "It had nothing to do with that. It had to do with me and David putting each other down as parents, calling [each other] names in front of the kids and cussing in front of the kids.
"I just want everyone to know if me and David did reconcile things, it's because of issues me and him had between ourselves," she added.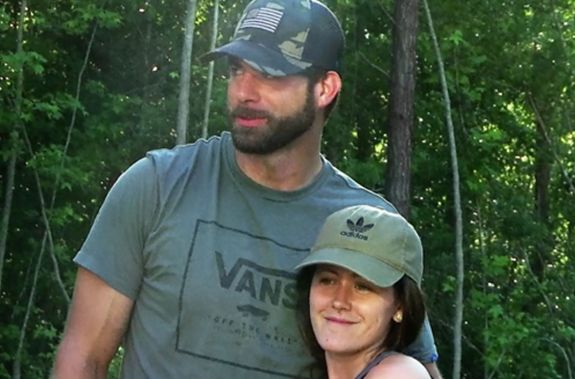 Jenelle announced on October 31 that she was leaving David. She moved to Tennessee soon after (with the help of Nathan, his mom Doris Davidson and her own mom Barbara Evans). As The Ashley told you at the time, Jenelle moved to Tennessee because she was planning on divorcing David, but didn't want to wait out the one year of separation, as North Carolina law requires. By moving to Tennessee, she could file for divorce once she established residency there— which takes six months.
Now that Jenelle and David are living together again (even if it's only part-time), she would have to wait another full year to file for divorce from David in North Carolina, if they were to split again.
"Right now, my main priority is to keep the kids safe," Jenelle explained in her interview with Teen Mom Talk Now, although she did admit "I have no idea what I'm doing."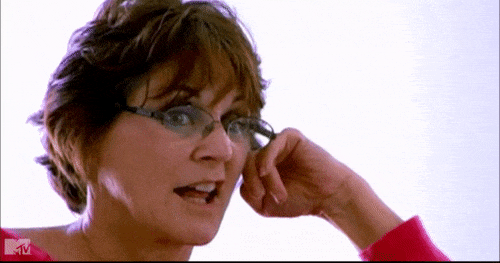 RELATED STORY: Former 'Teen Mom' Jenelle Evans Now Denies Husband David Eason Abused Her Kids, Despite Filing Documents in November Stating Otherwise
(Photos: MTV)