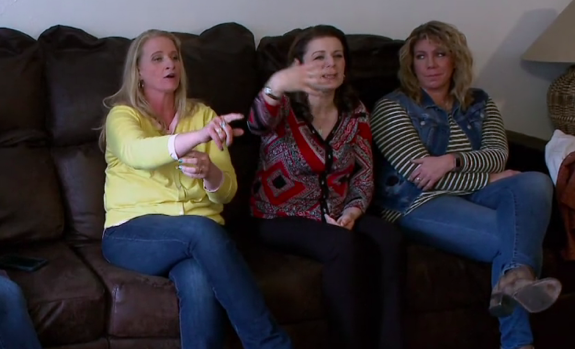 Gather your loved ones and sketch out a Polygamist Barbie Dream House-— it's time for another episode of Sister Wives!
This week's episode of 'Sister Wives' is titled "Why Not One House?" but in all honesty, it should've been titled "Why Not One Story Line?" which is exactly what Season 14 has given us. Oh, and this…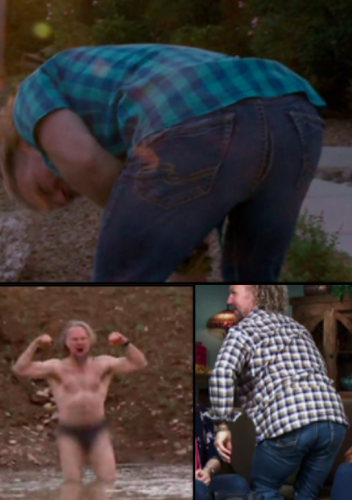 Nevertheless, we're going to pull a Meri Brown and get ourselves catfished continue sticking around to watch the madness unfold.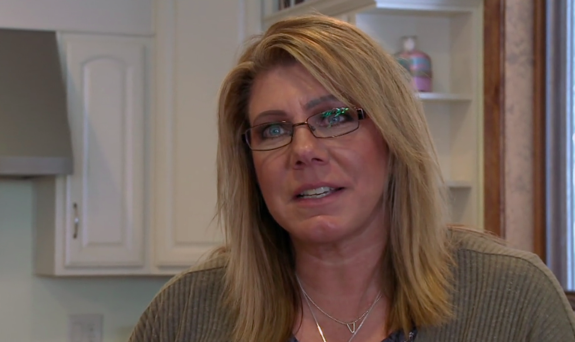 Speaking of madness, this week's episode kicks off at Meri's Mountain Mansion where Janelle, Christine and Robyn are visiting for a "fun" afternoon of crafting vision dream boards. Meri doesn't tell us what she plans to put on her dream board…but does anyone else think it's going to have her face and the face of her fake Catfish boyfriend riding off into the sunset, leaving Kody and the Sister Wives in a literal cloud of dust?
This isn't just a fun, Hobby Lobby from Hell project day, though. The Sister Wives are also planning to talk about (i.e. rag on) Kody's presentation(s) about living together in one house. We predict the Sister Wives will be screaming at each other before the glue gun gets hot.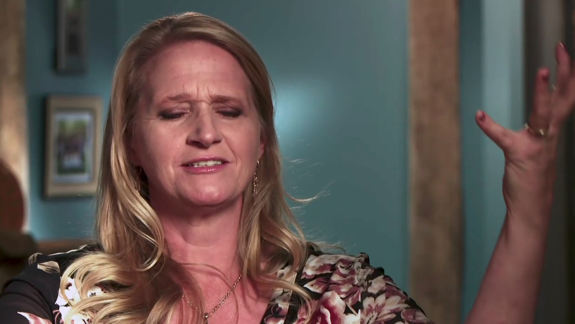 Before the arts and crafts s**t show gets started, though, Meri– always the martyr— tells us that she's being very cautious about revealing her feelings about Kody's Barbie Dream House because she's trying to gauge where the other Sister Wives are at with the idea. (So…basically, she's planning to let Christine take the lead in torpedoing Kody's dream, and just jumping in somewhere between Robyn crying and Kody's head exploding.)
The Sister Wives huff and puff their way up to Meri's Mountain Mansion, but once they sit down Robyn reveals to the Sister Wives that she's not feeling real crafty at the moment. Her lessening desire to create a glue-gunned piece of crap is due to the fact that her Las Vegas home is closing today, thus truly ending the Cul-de-Sac of Broken Dreams chapter for her.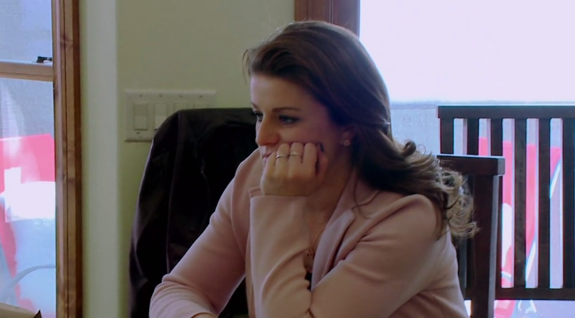 After allowing Robyn a few minutes to complain, the Sister Wives switch the conversation back to Kody's Polygamist Barbie Dream House. Robyn says she's leaving a space open on her Dream Board for the house, but Christine refuses to Dream Board any of Kody's "one house" nonsense.
"That's not my dream," she tells us. "That's for Kody's vision board."
Janelle reminds everyone that she's very much on board with the one house idea, as she believes the house will provide each wife with an adequate amount of privacy.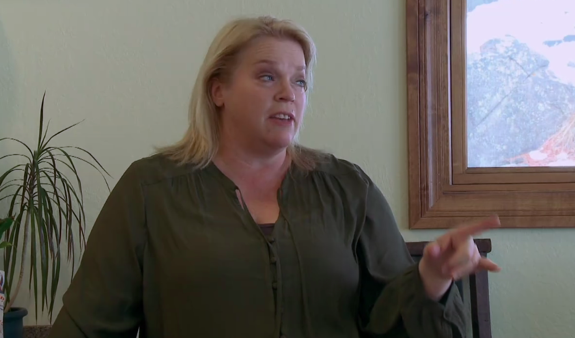 Christine says, although she understands why Kody wants "the big house," she's against the idea because she enjoys being the queen over her own domain. She reminds the Sister Wives that, in their past, the "separate but equal" living quarters of their giant house were not actually equal. She tells us that Janelle and her kids were living in luxury in a two-story part of the house, while Christine and her litter were not.
She said she did not like the fact that she and Kody couldn't have a "private relationship" (aka "The Sex"– ew) anywhere but their bedroom.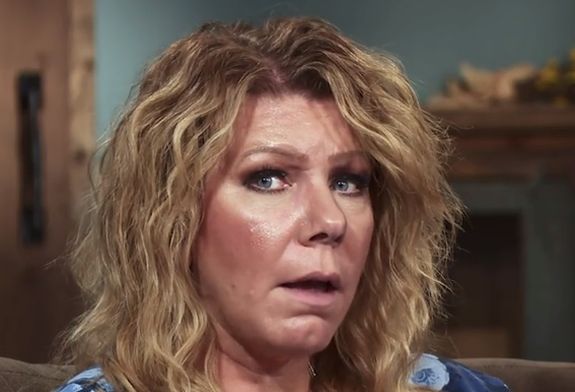 Christine asks Meri for her thoughts on the Dream House, but Meri's reluctant to give anything away, although she does admit living with the Kody and Sister Wives (whom she doesn't even seem to like!) "would be really hard."
Meri does appreciate that Janelle still wants to live with her, despite the fact that they've basically wanted to claw each other's eyes out for the good part of the last decade.
"We're a lot better since then," Janelle tells us. "We've grown up and we've matured."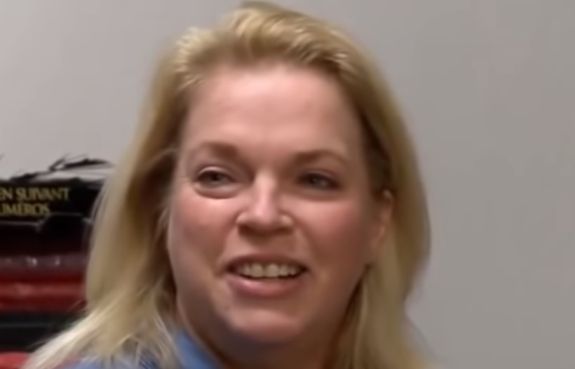 Christine tells the wives that she's "just one vote" but they tell her that her "no" is a strong "no" and they would all need to agree to such a big decision, just as they did when the family — aka Kody — decided to move from Las Vegas to Flagstaff.
Christine says she feels guilty about basically crushing everyone's dreams, just not guilty enough to take on her husband's other three wives as roommates. The wives collectively decide that they need to sit down and talk to Kody about their decision.
Robyn says that she is disappointed that the Dream House is probably not going to happen, as she viewed it as her ticket to the First Class Life. (UM..?)
She also feels they've failed as a plural family.
When we check back in with the Brown family, we find them doing what they do best: giving us the cringe sweats packing boxes and moving. This time, Janelle is the one relocating (for the second time since arriving in Arizona) as she wanted to live 15 minutes closer to the other Sister Wives…for some reason.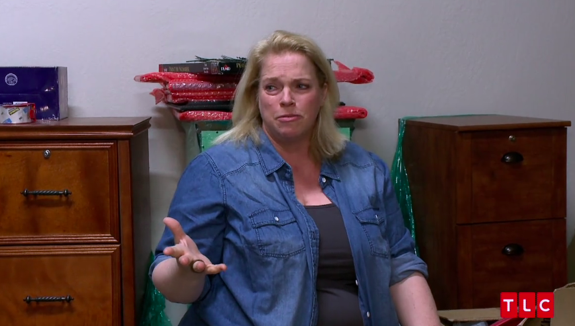 Kody says the family has been moving on the regular for the past year, with all of the wives moving out of their Las Vegas homes and into their respective Flagstaff places, except for Christine, who initially moved her belongings into storage before settling into a place of her own. After Meri had partially moved into her Flagstaff rental, an unfriendly welcoming from her neighbors sent her back to Las Vegas, only to return to Flagstaff and into her Mountain Mansion a few months later.
Now, Janelle has decided to move into another rental, less than a year after moving into her first. Kody said Janelle needed to hit the bricks and move into a new place because his car (and also his big ol' head) couldn't fit into the home's garage.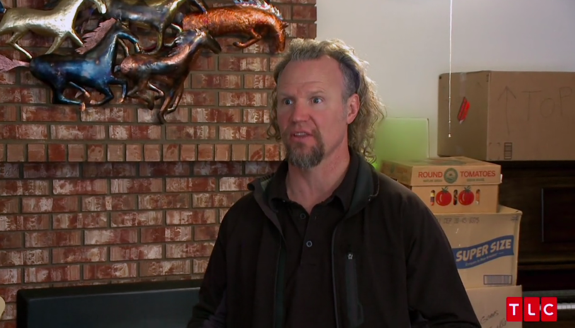 While moving Janelle's exercise bike, Christine manages to plow its handlebars through the wall.
"I punched a hole through the wall!" Christine tells the family.
(Something tells me if we head up to Meri's Mountain Mansion, we will find plenty of holes punched into walls. The woman no longer has a wetbar, guys; she needs some way to take out her frustrations!)
With Janelle's banged-up exercise bike and other belongings packed up, it's time for Kody and the Sister Wives to sit down to talk about the Dream/Nightmare House plans and hopefully come to some sort of decision so viewers can finally be put out of their misery.
Kody comes to the meeting with a sloppy and equally sad poster presentation to help his wives decide what to do about the big house. (Of course, we know this actually means "badger his wives until they finally give in and do whatever he wants.")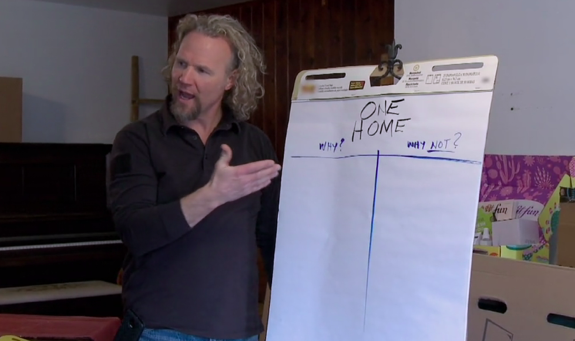 "I want to get down to some real answers here!" Kody tells us. "What's killing this dream?"
The presentation starts out with the wives chiming in with their one home why nots — "no resale, no estate plan, no mom I.D., garage sucks, no privacy."
He singles out Christine for a reason "why not," and she says that she felt like a better mom living in her own home. In The Brain of Kody, however, that translates to "Lost Mojo" somehow.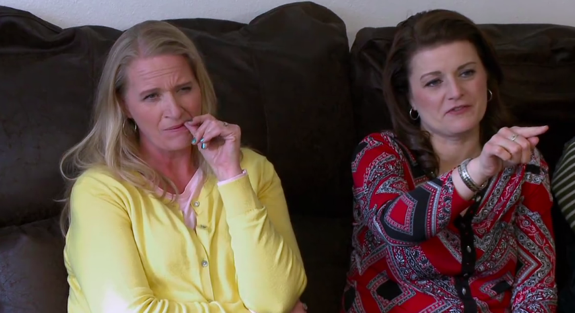 Robyn is reluctant to voice any opinion (as per usual). She looks like she wants to throw up. (However, that could be just from her having to look at Kody's Top Ramen hair for too long, who knows?)
Kody then flat-out asks his wives if they're happy that the family is in Flagstaff. Everyone stays quiet until Robyn manages to squeak out an "um…yeah?"
Robyn's, of course, lying. She later tells us that she doesn't know if the move was a good idea, since she has two little kids who ask where the hell their dad is nearly every day. (Apparently having no dad present is worse than having Kody as your dad.)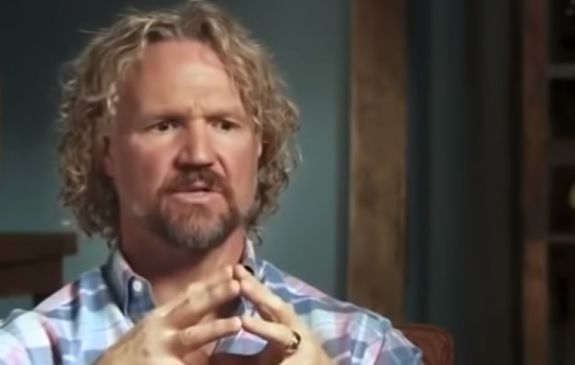 The wives admit that they aren't living the dream (aka Kody's dream) in Flagstaff.
As the group moves on to the other side of the poster, Kody singles Meri out and asks her to voice her whys and why nots, something Meri admits are more directly related to her relationship with Kody. Overall, she says it would be more difficult for her to be in one home right now, but of course she doesn't come right out and say this.
"I think the kids would probably really like to be, like, easily accessible to everybody," she tells the group. "I think it would be good for the younger kids."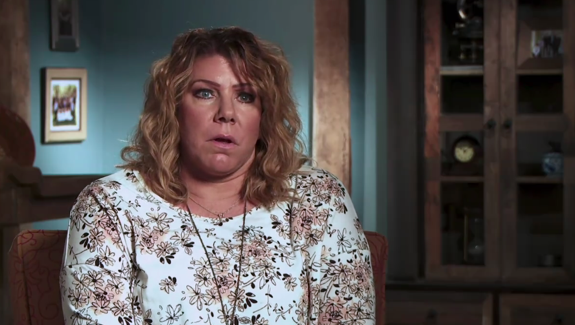 At this point, Robyn interrupts Meri and tells her that the younger kids don't actually want to live together in one big house. Kody says he agrees with Meri and adds that the younger kids lack the social skills that the older kids have, which he attributes to them having grown up in one house. Janelle says she, too, believes the family has "lost something."
Robyn is not happy that Kody is calling the younger kids (aka her kids) anti-social hermits or whatnot.
While the group manages to throw up a handful of "whys" onto the poster, Kody ultimately cracks the code of what he thinks the real issue is: the wives just can't handle seeing him with one another, despite all of them willingly entering into a plural marriage and being in said plural marriage for many, many years.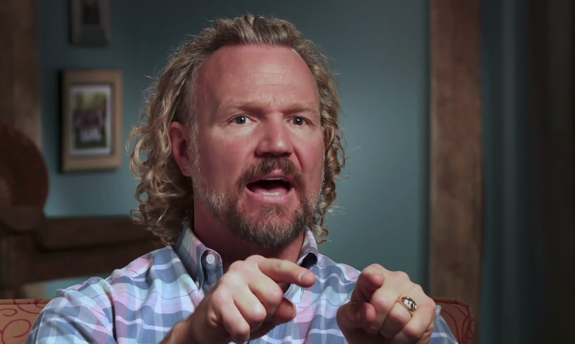 "I think they're looking at one thing and one thing only: how much do I have to see the face of that other woman?!" Kody says.
The group then discusses the legal terms of their plural marriage and how it would play into their one-home scenario, specifically the fact that Robyn is the only one legally protected as Kody's only wife by law. Because of this, Kody appears to start leaning towards the cul-de-sac setup… as in the exact thing the family left behind in Las Vegas.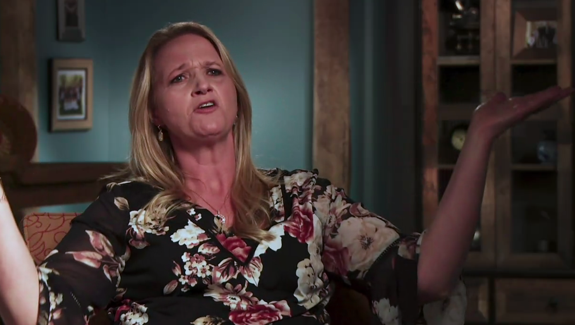 Within mere seconds, Kody contradicts himself and says living under one roof is the ideal situation. In the end, Kody tells the wives he's going to spend some more time thinking to make sure he's "explored all the angles" (and exhausted all the viewers) before making the final call on the Polygamist Barbie Dream House.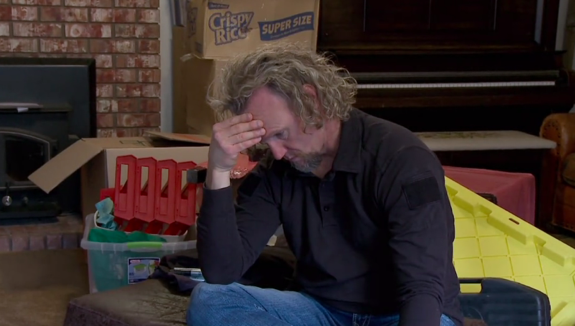 The meeting ends with Robyn crying, Meri staring off into space (probably trying to remember how many 4th-of-July-themed leggings she has in stock), Janelle looking frustrated and Christine getting snippy with Kody for undercutting the value of her "Mom ID."
On the next episode of 'Sister Wives,' Kody cops an attitude when his wives dare to have some fun without him and his ponytail, Maddie finds out the gender of her baby and the Browns prepare for yet another moving day.
To read The Ashley's previous 'Sister Wives' recaps, click here!
RELATED STORY: 'Sister Wives' Star Kody Brown Talks Family Finances, His Disastrous Move to Arizona, His Favorite Thing About Each Wife & More During Podcast Interview
(Photos: TLC)