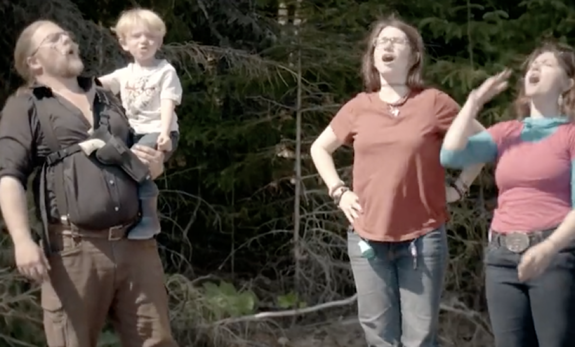 More than a year after patriarch Billy Brown's death, the Browns of Discovery's Alaskan Bush People are still mourning their monumental loss and working to keep Billy's legacy alive, all while navigating the ups and downs of their personal lives.
"This last year has taught us life is precious and uncertain," Billy's wife Ami says in a clip from the upcoming season.
When the Wolfpack return next month for Season 14, viewers will catch up with Ami and the Brown children as they forge ahead "with their biggest plans yet, which immediately face obstacles."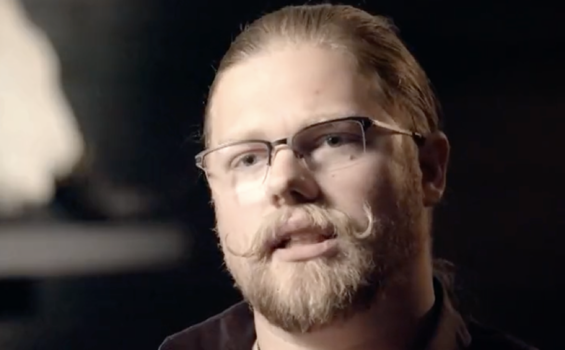 Big changes are also in store this season for 30-year-old Noah, who "shocks the family" with his plans to move back to Alaska with his son Elijah and wife, Rhain. (The pair welcomed their second bush-dwelling baby in November 2021.)
"I see big things planned," Noah says in the Season 14 trailer. "Life-changing things."
Noah hopes to raise his family the way he was raised–– in the bush–– however, the hunt for remote property around the islands of Southeast Alaska proves to be ambitious and dangerous.
As for Noah's older brother Bear, he, too, decides to inhabit the mountain and joining him for this "love off the grid" story is his wife, Raiven, and their son, River.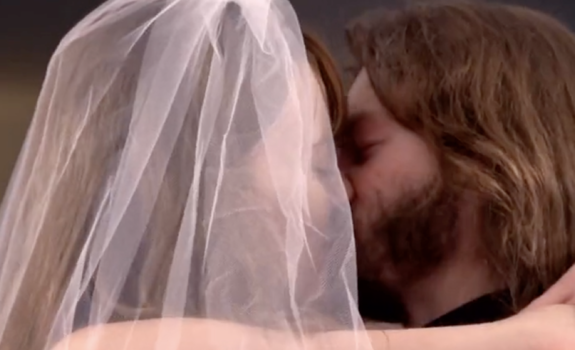 "This year, we're not entirely sure what it's going to bring," Bear says in the trailer.
(Of course, we now know the frequently troubled twosome are expecting their second child together.)
Meanwhile, in an effort to find closure with her father's death, Bird "looks north to Alaska," though the 27-year-old's plans are unfortunately altered when she is "faced with a major health crisis that forces her to make critical decisions about starting a family."
In the Season 14 clip, Bird is shown lying in a hospital bed and being comforted by her sister. As the clip goes on, Bird musters up a brave face, assuring viewers, "I got this."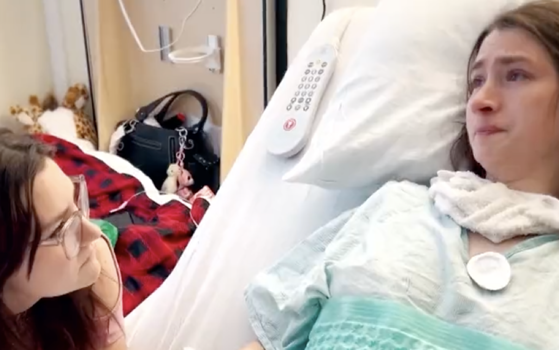 Another huge obstacle the Browns will face this season is weather, with matriarch Ami and 37-year-old Bam struggling to make the ranch profitable "in the face of Mother Nature's wrath." Similarly, 31-year-old Gabe attempts to build a home on the mountain for his growing family before the harsh Alaskan winter arrives.
Despite the challenges, Ami maintains a positive outlook on what's to come for her and her family.
"It's like a new chapter," she says. "Actually, it's more like a new book."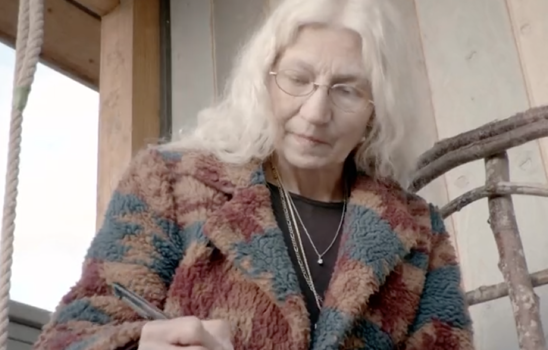 'Alaskan Bush People' returns Sunday, October 2, at 8 p.m. on Discovery and Discovery+. Check out the preview for the new season below.
The Wolfpack faces a new era. #AlaskanBushPeople returns Sunday, Oct. 2 at 8p on @Discovery and @discoveryplus pic.twitter.com/QGTXNBnn92

— Alaskan Bush People (@AlaskanBushPPL) September 9, 2022
RELATED STORY: 'Alaskan Bush People' Star Bear Brown Speaks Out After Alaskans Slam Him & His Family For Trying to Purchase Land in Alaska
(Photos: Discovery; Twitter)