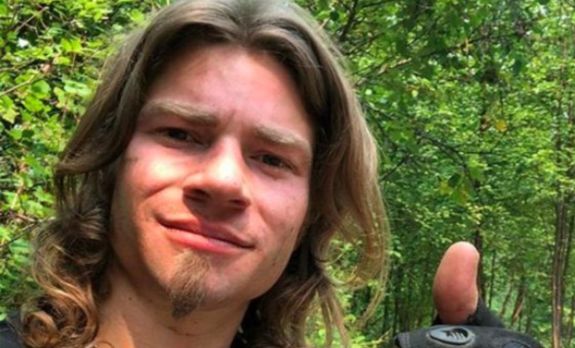 The Brown Family of Alaskan Bush People are looking to move back to Alaska— but apparently some of the locals aren't welcoming them back to The Last Frontier.
After members of the Brown Family recently arrived in the Alaskan island community of Petersburg, in hopes of finding some land to purchase, they were apparently met with hostility from locals– including people they knew from their earlier days in Alaska. After a local Alaskan radio station reported the harsh reception the Browns received, Bear Brown took to Instagram to call out some Alaskan residents for "judging, condemning, insulting and hating" him and his family.
According to Alaska's KFSK, the Browns (and their 'Alaskan Bush People' film crew) made a stop in Petersburg in mid-July so that the Browns could inquire about buying land in the area. They are reportedly trying to move back there, after living in Washington for several years.
The news station reported that the Browns were met with hostility from many of the locals, some of whom spoke out about the famous family. One local commercial fisherman, Mark Hofstand, stated that he recognized the Browns' boat (and their production staff) in the harbor, and stated that Gabe Brown even tried to talk to him.
"That one kid, I think they call him Gabe, introduced himself and stuck out his hand," Mark told the news outlet. "I looked at him, 'I aint' shaking your hand.' He just looked at me and walked away."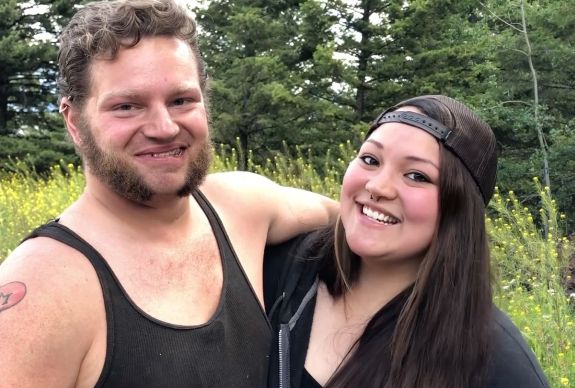 Mark cited the family's late patriarch, Billy Brown, and his son Joshua "Bam Bam" Brown, defrauding the state of Alaska as one reason he doesn't like the family. (Back in 2015, Billy and Bam Bam admitted to stealing thousands of dollars from the state by filing falsified residency documents in order to collect money from Alaska's Permanent Fund dividend.)
Mark also claimed that the Browns were defrauding their viewers by making it seem like they are living off the land in Alaska.
"I mean, look what the show is," Mark told the outlet. "It's non-residents portraying themselves as Alaskans that basically make us all look like a bunch of frickin' morons."
The Browns' former Alaskan neighbor, Jim Stanford, also had negative things to say about the reality TV family.
"They seemed like conmen," Jim– who lived near the Browns when they were residing near Mosquito Lake— told the news outlet. "They certainly weren't living off the land, building their own cabin and stuff like that. You could tell they were more users than givers, not really the kind of people that you would want as a direct neighbor."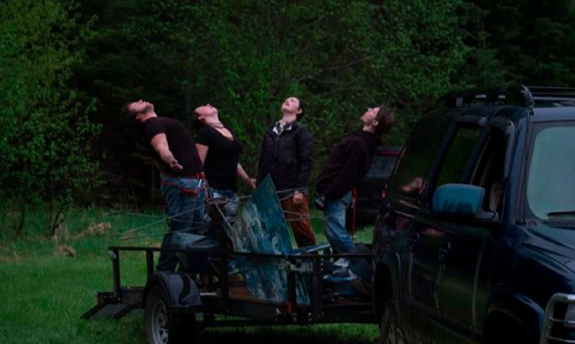 One local realtor claimed that he was contacted by the 'ABP' production team to show the Browns some available local real estate options, but he ignored the request because he didn't want the Browns and their crew around the area.
"We were approached but I didn't respond to them because again we weren't interested in having that type of activity," the realtor told KFSK.
Bear Brown apparently took time off from howling at the moon and whatnot to read the article and was apparently not happy to see the names of people he and his family know talking badly about them in the press. He took to his Instagram to clap back at the people mentioned in the article, and at unhospitable Alaskans in general.
"One particular article makes me sad to see how far some Alaskans have fallen!" Bear wrote on Sunday. "When I was a kid growing up in the bush of Alaska, Alaskans were in Alaska for the peace and freedom that came with living there! Real Alaska[n]s don't judge people on how they live or what they wear. Alaskans had honor and integrity! To judge, condemn, insult and hate goes against everything Alaska stands for!
"People like Mark Hofstad…would never have survived in the real bush of Alaska, people like him go against the true Alaska and the freedom on which it stands! People like him try to take the freedom out of Alaska, by being intentionally rude, judgmental and a straight up jerk! That is not what Alaska is meant to be! Alaska is about FREEDOM! The freedom to live FREE! Free from people trying to break other people down to try to make themselves feel better about there life! That is not the Alaskan way!"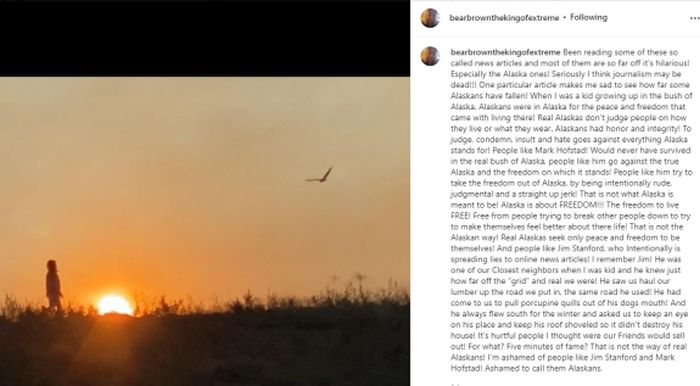 He also called out Jim Stanford for "intentionally…spreading lies" in the press. He denied Jim's claims that he and his family were fake Alaskan bush people.
"I remember Jim! He was one of our closest neighbors when I was kid and he knew just how far off the 'grid' and real we were!" Bear wrote. "He saw us haul our lumber up the road we put in, the same road he used! He had come to us to pull porcupine quills out of his dogs mouth! And he always flew south for the winter and asked us to keep an eye on his place and keep his roof shoveled so it didn't destroy his house!
"It's hurtful people I thought were our friends would sell out! For what? Five minutes of fame? That is not the way of real Alaskans! I'm ashamed of people like Jim Stanford and Mark Hofstad! Ashamed to call them Alaskans."
KFSK reports that the Brown Family's attempts to purchase land near Petersburg, Alaska, were unsuccessful.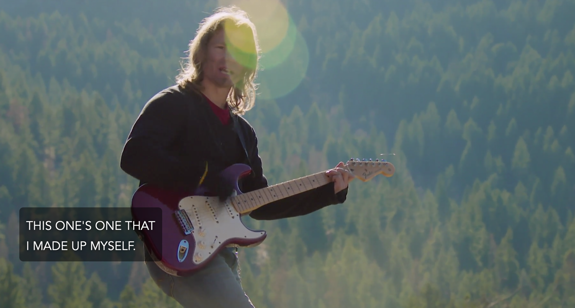 "Another local realtor did show them a piece of property near town but they didn't want it," the news outlet stated, adding that the Browns' boat left the Petersburg harbor for good on July 15.
RELATED STORY: 'Alaskan Bush People' Star Bear Brown & Wife Raiven Announce They're Expecting Their Second Child