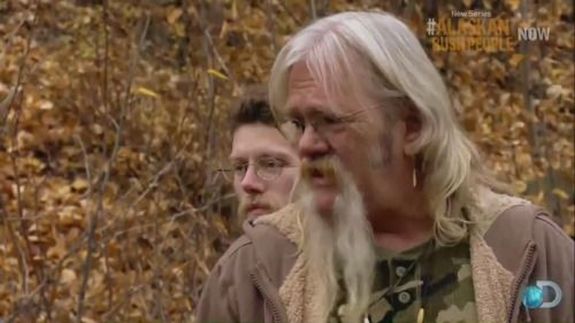 The Alaskan Bush People have been swiping from the state of Alaska's bank account!
Billy Brown and his son Joshua "Bam Bam" Brown, stars of the hit Discovery Channel reality show, have admitted to stealing thousands of dollars from the state by filing falsified residency documents in order to collect money from Alaska's Permanent Fund dividend.
Billy and Bam Bam each pleaded guilty to a single count of second-degree unsworn falsification on Wednesday, a charge that can result in a $10,000 fine and a up to a one-year sentence in jail.
The Browns were able to collect thousands of dollars–family patriarch Billy admitted to stealing nearly $8,000–by claiming they were living in Alaska in the years of 2009-2012, which they were not. (The Browns did not move to Alaska full-time until August 2012, nearly three years after they began collecting a share of the Alaska Permanent Fund.)
If you are not aware of what the Alaska Permanent Fund is, allow The Ashley to provide a basic explanation. The state of Alaska provides a set amount of money annually to each of its residents who have lived in the state for a full calendar year. The money comes from the state's oil revenues, and is given to Alaskan residents to persuade them to remain living in the state.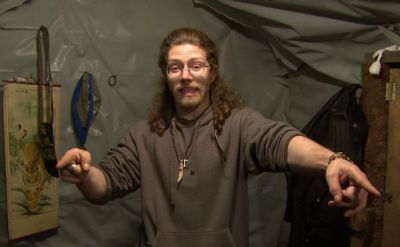 Anyway, Billy admitted that he not only falsified documents for himself, but also for his children.
"By submitting falsified PFD applications for myself and my children, I stole $7,956 from the people of Alaska," Billy wrote in a signed statement for a proposed plea deal, the Alaska Dispatch News reported. (Fox News reports that Bam Bam Brown received over $1100 in funds that he did not deserve.)

"It's a theft from everybody, every resident of the state of Alaska," the judge said, according to the Alaska Dispatch News. "I think it's an offense that deserves jail time…I think there's a high level of community condemnation for it."
Joshua (aka "Bam Bam") admitted that he also helped his family members falsify their PFD documents online.
The Browns have proposed a plea deal (which will be evaluated by a judge today), that states that they will have to pay back all of the money they received, complete 40 hours of community service each, and serve two years on probation.
The judge told the family that their community service work could not be filmed for 'Alaskan Bush People.'
The plea deal also stipulates that the rest of the Brown family–Billy's wife Ami, as well as their adult sons Solomon "Bear", Gabriel, and Noah Brown, would be cleared of all charges if they pay back the $3,000 they collected in dividends and complete 20 hours of community service each.
This is not the first time the Browns have been accused of "fudging" on important state documents. In October 2014, six family members were charged with 60 counts of first-degree unsworn falsification and first- and second-degree theft. It was those charges that prompted the State of Alaska to look into the family's Permanent Fund dividend applications, which spurred this criminal investigation.
Just this past summer, the Alaska Dispatch News reported that Solomon, Joshua, Noah, Matthew, Billy and Gabriel Brown bought resident hunting and fishing licenses, despite the fact that they did not meet Alaska's Department of Fish and Game residency requirements. The family members were issued citations for those violations.
'Alaskan Bush People' has been wildly successful for the Discovery Channel since its premiere in May 2014. The new season just premiered on November 11 to huge ratings. Discovery has not yet issued a comment on the Brown family's court case.
(Photos: Discovery)