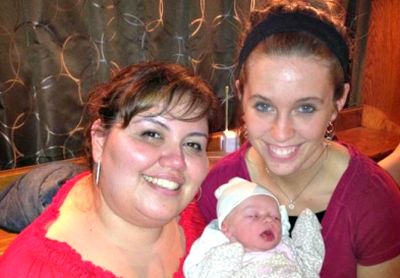 By Holly Rasmussen
Another day, another Duggar controversy!
The woman who trained Duggar daughter Jill Dillard in midwifery is speaking out against the home births of Jill and her sister Jessa Seewald. As we have previously reported, Jill and Jessa both planned to give birth to their first children at home, and both sisters experienced issues during labor that caused them to be rushed to the hospital.
Venessa Giron, who owns the midwifery service called "A Mommy's Butterfly," trained Jill in midwifery. Many fans assumed that midwives from Venessa's company attended Jill and Jessa's recent home births. However, Venessa took to her business' Facebook page to let people know that no one from her business attended what she believes were dangerous home births. 
"We were not Jessa Seewald's midwives," Venessa wrote. "I am sad that Jessa suffered a postpartum hemorrhage. I am happy that Jessa and 'Quincy' are home safe and sound. Both Jessa and Jill made decisions that do not fairly reflect home birth or the care of the midwives in this state. But what matters most is Healthy Baby, Healthy Mama."
As you may recall, Jill had to be rushed to the hospital for an emergency cesarean section in April during the delivery of her son Israel. She had spent 70 hours in labor before agreeing to get a C-section. Earlier this month, Jessa had to be rushed the hospital because she was experiencing a postpartum hemorrhage after her son Spurgeon was born. (Click here to listen to the 911 call from that night!)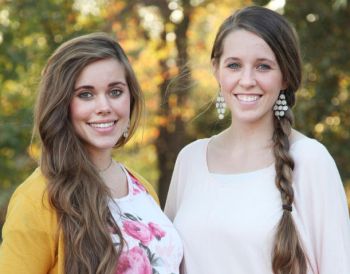 Another employee of "A Mommy's Butterfly" also posted that the woman who attended Jessa's birth was not a certified midwife.
"[Venessa's] post was made in no way to slam Jill or Jessa," the employee wrote. "The statement was posted only to contradict the accusations made that A Mommy's Butterfly was the midwife at either birth. No midwives associated with A Mommy's Butterfly Midwifery were a part of Jill or Jessa' births.
"I am in full support of a woman's choice. However, the woman that attended Jessa and Ben's birth calls herself a midwife yet has had no training as a midwife. She is not licensed, she is not certified and she has been through no form of training. I think she made the right call in going to the hospital postpartum but I have personally witnessed her make very unwise decisions at a birth."
Jessa has previously stated that the only people in attendance at her birth were the "midwife," Jessa's mother, Michelle Duggar, Ben's mother, and Jessa's sister Jana Duggar. Jana has attended many births with "A Mommy's Butterfly" in the past while training as a doula.
As we previously reported, Jill recently became a Certified Professional Midwife. She was not able to attend to Jessa's birth, however, because she and her husband, Derick Dillard, and their son are currently in El Salvador doing mission work.
(Photos: Facebook, TLC)