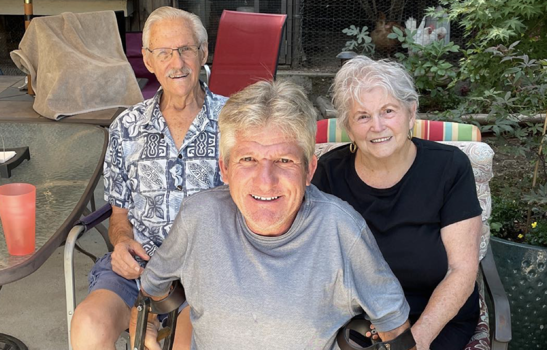 The Roloff family of TLC's Little People Big World suffered a huge loss this week after Ronald James Roloff, father of Matt Roloff, passed away at the age of 84.
"A sad week for the Roloff Family.. my dad… affectionately known as 'Papa' to his 10 grandchildren and his 10 great grandkids peacefully went home to be with his Lord and Savior yesterday evening," Matt revealed Monday on Instagram.
Longtime viewers of 'Little People Big World' may remember seeing Ron and Matt's mom Peggy "Huny" Roloff on the debut season of the TLC series, but the pair have appeared only on occasion in recent seasons. According to Good Housekeeping, Ron and Peggy residing in California may have contributed to their absence from their family's show, as most of the Roloffs live in Oregon.
Matt described his father as an inspiration to many, who loved people and Jesus. The TLC star also shared with fans that Ron had loved ones– including , Peggy his wife of 63 years– by his side in his final hours, reading his favorite Bible verses.
"Some of his last words to me were telling me how proud he was of the things I had accomplished … ," Matt added. " … What a man and a life well lived!"
Matt told fans in July 2021 that his parents were "going through some serious medical challenges," noting that his dad was in need of "serious chemo treatment for CLL blood cancer."
Later that month, Matt shared on social media that his father's first treatment "went very well."
In February, Matt revealed that his parents were "coming to Arizona for an extended visit very soon," and as of June, they appeared to still be residing in Arizona.
"Ron was previously diagnosed with blood cancer, and about two weeks ago he contracted COVID and ended up with pneumonia and other issues," a source told The Sun.
Matt thanked the Roloff children who "were able to race" to their grandfather's bedside to be with him during his final moments. According to The Sun, all four of Matt's children– Jacob, Zach, Molly and Jeremy— were able to visit with their grandpa before he died. It marked the first time that Matt and all of his kids were together in a long time.
"[Matt and his girlfriend Caryn Chandler] flew out to Arizona to spend his final hours with him and the whole family. It was exactly what Ron wanted," a source for The Sun stated. "Matt's relationship with his sons still isn't great, but they put their differences aside to be there for each other during this important moment."
Jacob went on to post a couple photos of his "papa" to his Instagram Story, one of Ron as a young child and the other of Ron from his time serving in the United States Marine Corps.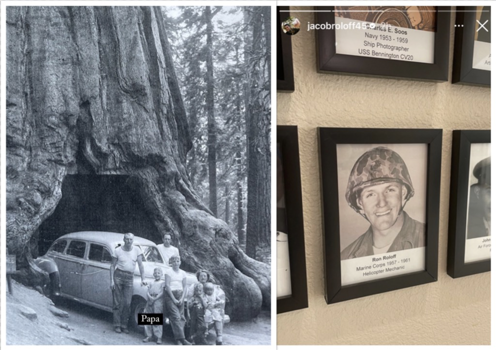 Audrey Roloff— the wife of Jeremy— also posted several tributes to Ron on her Instagram Stories.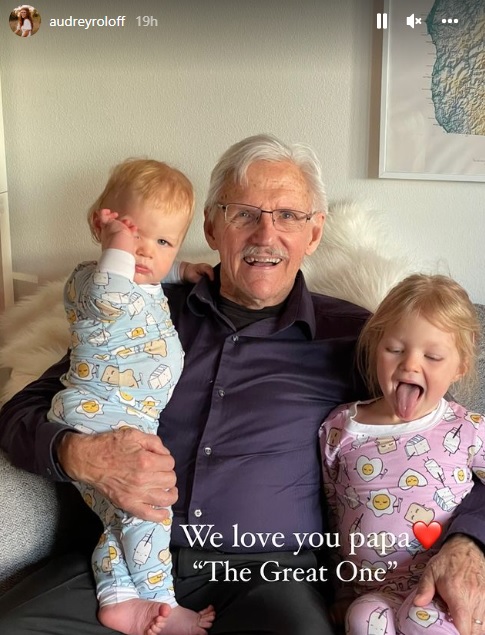 "We love you Papa– the Great One," she wrote.
"The kind of great grandpa that will do tummy time with your newborn," she captioned another slide.
RELATED STORY: 'Little People Big World' Star Amy Roloff Talks About Dealing with "Interrupting" Fans; People Speak Out On Their Interactions with the Roloffs
(Photos: Instagram)