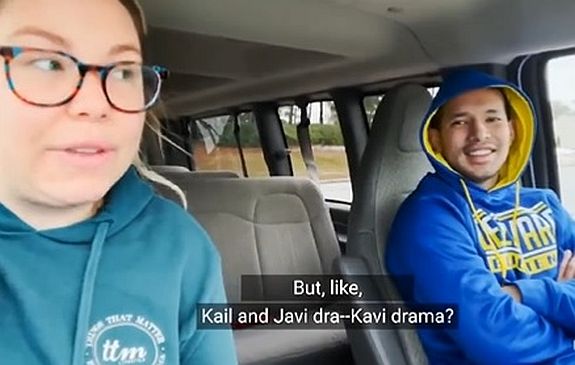 Kail Lowry's ex-husband Javi Marroquin is not happy that the former Teen Mom 2 star continues to mention him and his family members on her podcasts— and he recently told Kail off in a nasty text…which she proceeded to read on one of her podcasts.
During the latest episode of Coffee Convos, Kail stated that Javi is livid at her for discussing his mother and sister on the podcast. She also revealed that she and Javi are no longer talking.
"Javi and I's issues, right now we're back to [communicating by] email only. He's a complete dick," Kail said. "He sent me a really nasty text message while I was on vacation because I spoke highly of his family on the podcast."
Kail said she had only kind things to say on the podcast about Javi's family, but that Javi– with whom she shares son Lincoln– was upset anyway.
"He told me 'don't ever talk about his family' and that I'm being fake about how close we are and how good [his family is]," Kail said. "I'm not allowed to talk about his mom and [he told me], 'don't ever ask his sister for anything'…I highly, highly, highly doubt that they have any idea that you're acting like a f**king moron, and they're able to make their own decision."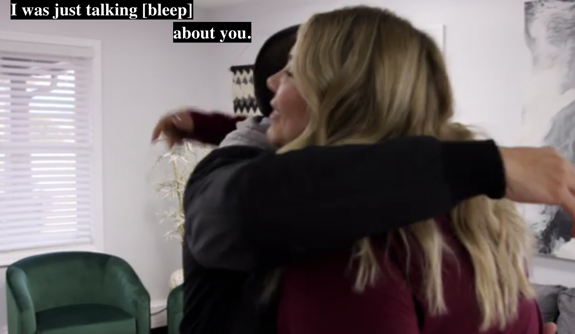 Kail stated that Javi got "really pissed off" because his family members were talking to Kail and hugging her other kids at Lincoln's sporting event.
"They're saying hi to me at a game, but we don't sit together," Kail said. "We're very, very cordial…You may not like me but they're nice to me and they're nice to my kids."
Kail claims that Javi is concerned that their son Lincoln, as well as Kail's other three kids, will end up "traumatized" from Kail's actions on her podcasts.
Kail then read the text she says that Javi recently sent her, which she claimed stated the following:
"For the one millionth time, stop talking about my family. Stop creating this fake narrative that my family is a part of your life. You have a boyfriend. Keep me and my family out of your podcast, out of your life, period. Don't ask [my sister] Lidia to do you favors. Boundaries!
Stop living off this narrative that we're all so close. We are not the same. [Live] your life, figure your s**t out. We are email-only after this message. Never, ever f**king talk about my mom…I'm sick of this f**king narrative you try to portray.
These kids are going to be traumatized and I'm disgusted you think it's a laughing matter. I will make sure my son comes out on top."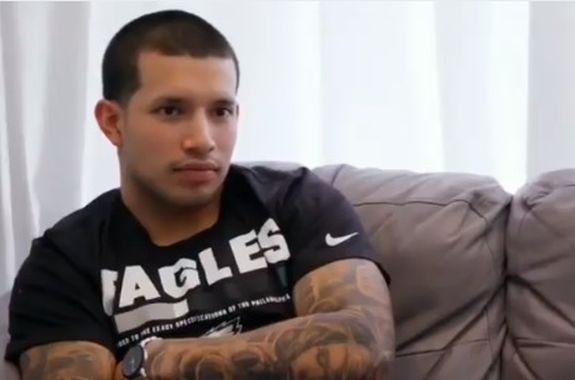 Kail claimed that, after Javi sent her the message, their son Lincoln looked at her phone and saw it.
"I immediately started crying because Javi has this ability to hurt me in other ways that [my other baby daddies] Chris [Lopez] and Jo [Rivera] can't," she said. "I do think that part of it is because we were married. So when Javi says things like this, I get emotional and I get really upset and [Lincoln] was like, 'Why is my dad being mean to you?'"
Kail told Lincoln that it was "adult stuff" and that he didn't need to worry about it.
"I just blocked [Javi's] number. I didn't even respond."
Kail said that, despite Javi's demands that she stop discussing him and his family on her podcasts, she will continue to do so.
"He'll tell me, 'For the millionth time, stop talking about me' and I'm like, 'For the millionth time, this is my life,'" Kail said. "For the millionth time, this has been my life for the past five years. I'm gonna talk about something as I see fit and as it applies to the conversation.
"I don't know how many times I have to say that, and you don't get to dictate," she added. "When he sends me s**t like that, it makes me want to be spiteful because now you've pissed me off."
Kail and Javi's (latest) falling out appears to have happened fairly recently, based on what Kail said.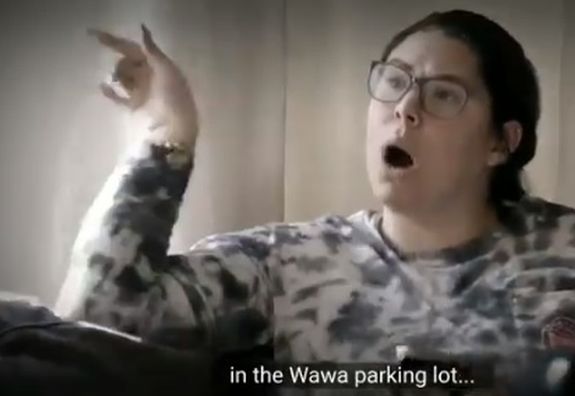 "Literally two weeks ago, Javi was like, 'I'm always gonna be here for you, if you ever need anything,'" she said. "…I don't know what to expect, because sometimes he's like, 'I'm always gonna be here for you as a friend,' and we're cool and we'll joke around at football and stuff and other times it's like, 'I want to be in a relationship and you're gonna ruin it.'"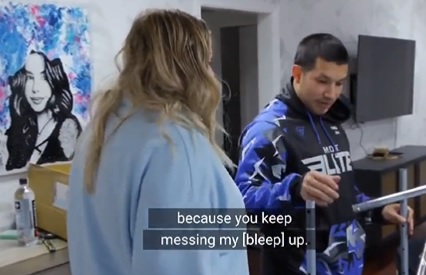 Kail stated that "his parents and sister being friendly to us at games, in no way, shape or form, would us being close…that should never affect any type of relationship [he has], whether it's with [his other baby mama] Lauren [Comeau] or anybody else…Maybe he is involved with someone and they forced his hand to send that message, I don't know."
"Why are we always getting cussed out about Coffee Convos from our ex-husbands," Lindsie– whose ex Will Campbell recently threatened to sue her if she didn't stop yapping about him on the podcast— said.
"Javi and I, we don't even need to be friends, and that's sad," Kail said. "When we're friends, it's so good and when we're not, it's so bad."
Javi has yet to respond publicly to Kail's comments about him.
You can listen to the full podcast episode below!
RELATED STORY: Lindsie Chrisley Says Her Ex-Husband Will Campbell Is Threatening to Sue Her For Talking About Him on Her Podcasts
(Photos: MTV)