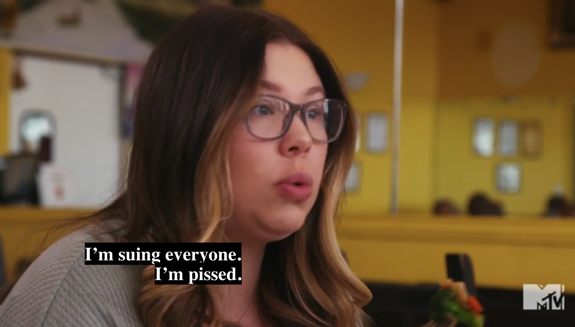 From getting over heartbreak to getting teamed up on by your former loved ones, it's been another busy week for the stars/former stars of the Teen Mom franchise! In an effort to bring you up-to-date on the latest Teen Mom OG and Teen Mom 2 news, The Ashley brings you the Teen Mom News Pile.
Here are some of the major (and minor but interesting) 'Teen Mom'-related things that happened over the last few days…
Kail Lowry's Ex-Boyfriend & Ex-BFF Announce They're Launching a Podcast Together.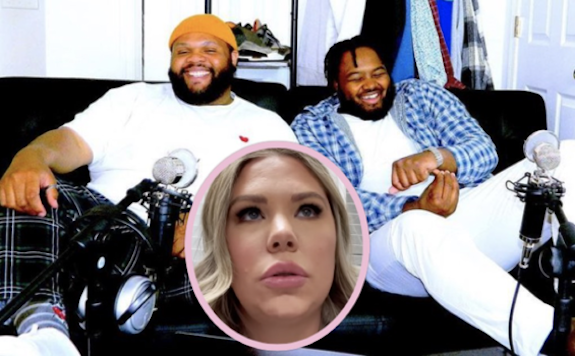 Another damn new podcast is launching soon and it's safe to say this one will NOT be released under Kail Lowry's KILLR Podcast Network.
Kail's ex-boyfriend Malik Montgomery and ex-BFF Mark Allen announced this week that they are teaming up to host a new podcast. While the former associates of Kail's have yet to confirm the title of their show, results of an Instagram poll suggest the podcast will be called Brother 2 Brother. (There's no word on how many votes the name Screwed Over By Kail got.)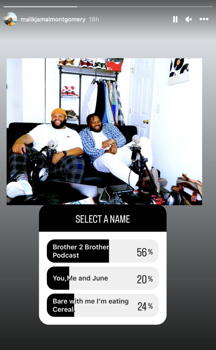 For those of you who don't remember Kail's relationships with either Malik or Mark crashing and burning like a PR box of PotHead Hair Care on The Land, allow us to refresh your memory.
Back in April 2022, Chris Lopez— who shares sons Lux and Creed with the former 'Teen Mom 2' star— revealed on his P.T.S.D. podcast that Kail was dating someone and it was "not the guy [Malik] that everybody thinks it is." The "whole different dude" Chris was referring to was Kail's current man, Elijah Scott, who Chris claimed was already living with Kail at the time.
Upon learning that Kail had already moved on and begun living with someone so soon after their relationship ended, Malik took to social media to accuse Kail of playing him "for the kid"– the "kid" being 23-year-old Elijah. Malik's comment led Kail to reach out via DM to remind her ex that he had signed an NDA.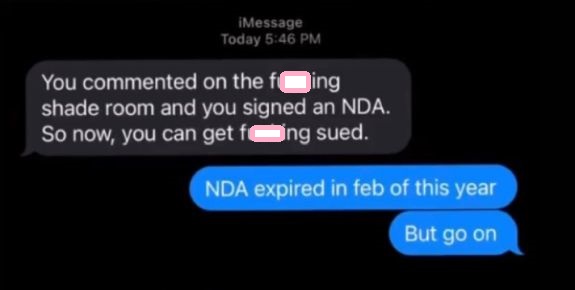 "So now, you can get f**king sued," she informed Malik, who responded by informing Kail that his NDA was no longer valid.
Malik went on to express interest in writing a book detailing his experience with Kail, while Kail fired off (and then deleted) a series of tweets subtly shading "someone." Oh, and she dropped a merch line to cash in on the drama. (As you do…)
As for Mark, who frequently appeared alongside Kail in the early seasons of 'Teen Mom 2,' things between him and Kail turned sour in 2021. According to The Sun, Kail claimed on her Baby Mamas No Drama podcast that Mark was "so mad" at her because she agreed to go on a day trip to celebrate his 30th birthday, instead of traveling to celebrate for an entire week. However, Mark accused Kail of lying about the birthday getaway and in return, called Kail disrespectful.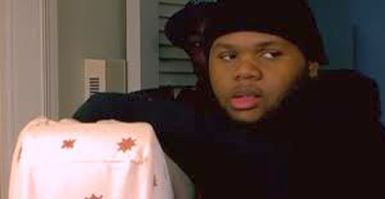 Mark said he was fine with Kail cutting her trip short, insisting, "I was not upset, I was not mad."
Despite his efforts to reconcile with his friend of more than 15 years, Mark said he texted Kail but she did not reply and proceeded to block him on social media.
Malik and Mark have not revealed a release date for their podcast, though they've assured potential listeners, "Episode 1 is gonna be crazy!!!"
Chelsea Houska's Former Consulting Company is Now Demanding 35 Percent of Her MTV Earnings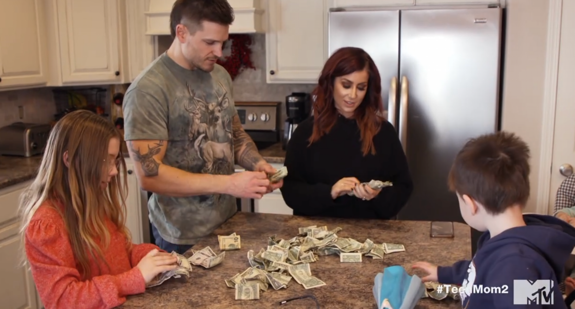 Chelsea Houska's former branding/consulting company, Envy, is demanding 35 percent of her 'Teen Mom 2' earnings amid a $4 million lawsuit.
As The Ashley previously told you, Envy sued Chelsea and husband Cole DeBoer in 2020 for allegedly withholding money made from social media promotions. The Down Home Fab hosts went on to countersue Envy, denying the company's claim that they purposely attempted to get brands to pay them personally to avoid paying Envy their contracted cut of the revenue.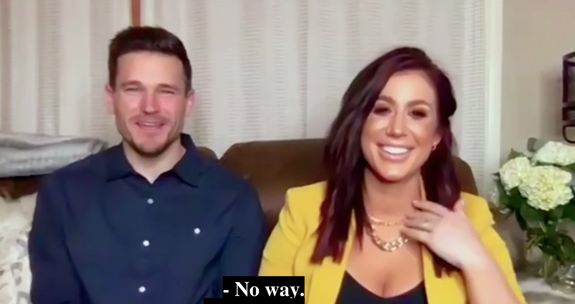 Both parties confirmed last month that they were not ready to settle the lawsuit; Envy is also seeking $4 million from the couple (though the initial amount was $3 million.) As of last month, Envy was also requesting a share of Chelsea and Cole's 'Teen Mom 2' earnings, based on claims that the two "generated millions of dollars in revenue from Licensing Agreements." Chelsea and Cole disputed the claims, stating that Envy had nothing to do with their deals with Viacom, the media company that owns MTV. Those agreements, the couple argues, were in place long before they began working with Envy.
Envy is still claiming otherwise and, according to The Sun, the consulting company is specifically demanding 35 percent of Chelsea and Cole's Viacom earnings.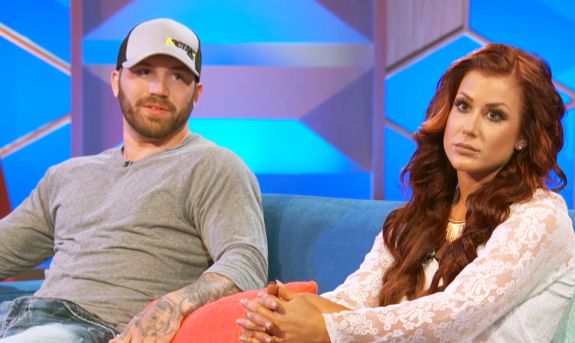 "Envy undisputedly worked on both the original Viacom agreement and amendments and extensions thereto during the term of the DeBoer Agreements," the company stated in court documents. "If necessary, this fact would be established through emails revealing Envy's involvement in negotiating and revising the relevant agreements, and assisting Chelsea and Cole in complying with them."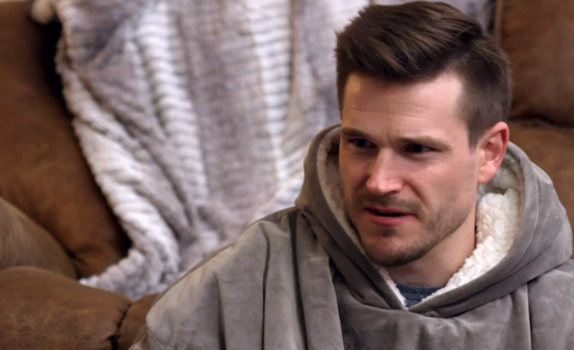 Envy claims it is entitled to "35 percent of millions of dollars of revenue from the Viacom Agreements," with the 35 percent being the same amount Chelsea and Cole agreed to pay the consulting company for social media revenue.
A pre-motion conference has been set for April 11 in New York City; it is unknown if Chelsea and Cole are required to attend.
Leah Messer Gives An Update On Her Life After Her Failed Engagement with Jaylan Mobley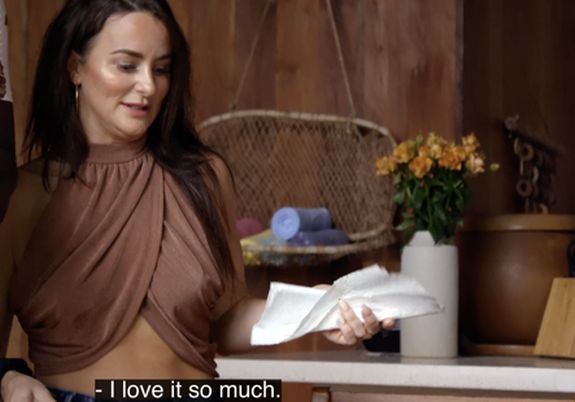 It's been almost six months since Leah's engagement to Jaylan ended faster than you can say "midnight raviolis," and, this week the 'Teen Mom 2' star gave her fans an update on how her life is going post-split.
Leah posted a video to social media letting her fans know that she took herself on a solo date and had "the best f**king night of my life."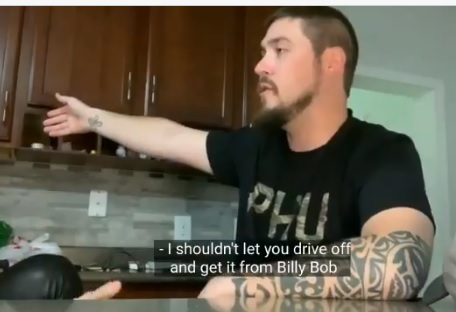 "Everyone knows that I had a breakup in, what was it, October of last year? And I thought that it would take me a second [to get back to where I was before the breakup]," Leah said.
Leah went on to explain that, when she first hooked up with Jaylan, she was in the best place of her life. After her photoshoot-filled fling with Jaylan ended abruptly (and very negatively) Leah says she thought she'd never get over the devastation she felt.
"I thought that I would never get back to that place after the breakup," Leah said. "And tonight showed me, I'm back. I'm back! I'm back, better than ever. I took myself on a date, and it felt so good! It felt so f**king good. Like, I don't need anybody's company."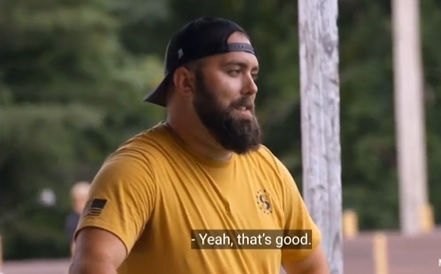 After Leah and Jaylan ended their relationship in October 2022, The Ashley revealed more details about the split, including that Jaylan made Leah sign an NDA promising not to speak on what ended their relationship, in exchange for her being allowed to stay in the home they were living in together. Jaylan and Leah have not confirmed or denied the circulating rumors that the split was caused by Jaylan's infidelity.
Leah— who has been married and divorced twice already— has admitted in the past that she has "daddy issues" that cause her to seek love and acceptance through men. In her new video, she stated that she still "loves the attention of being courted and taken care of," but says she's learning to do that for herself, instead of letting a man do it.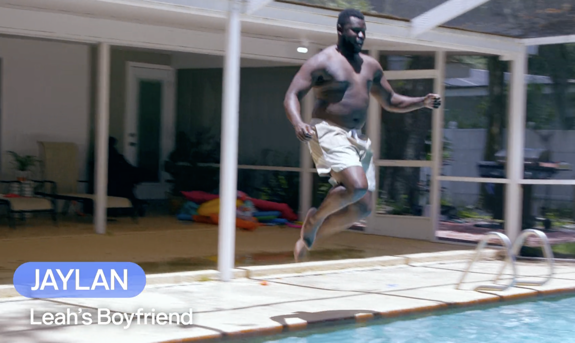 "And I think [tonight], I showed me, 'What have you been doing this whole time?' I'm so happy with my own company."
In another video posted the same night, Leah got emotional, admitting that she's "lonely." She also discussed how much she's gone through over the past few months, stating that much of it will be featured on the upcoming season of Teen Mom: The Next Chapter.
"When you guys see the upcoming season, I went through a lot…sometimes the strong person is tired of being the strong person."
You can watch part of Leah's video below!
View this post on Instagram
Bristol Palin Celebrates the Fourth Anniversary of Booting 'Teen Mom OG' Out Of Her Life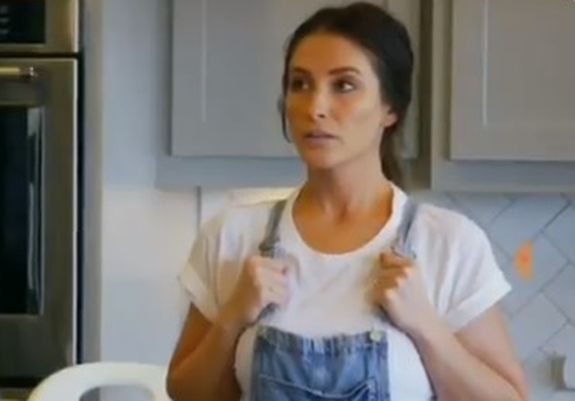 It's been four years since Bristol said High! High! Bye! Bye! to life on MTV, and the former 'Teen Mom OG' star (who only did one season of the show) took to Instagram to thank the Baby Jesus (God Leah) she had enough sense to leave the show when she did.
"Quit 'Teen Mom' 4 years ago today!" Bristol wrote this week on Instagram Stories. "Listening to the discernment God puts in your heart will always lead to a better life. More [money] doesn't equal more peace."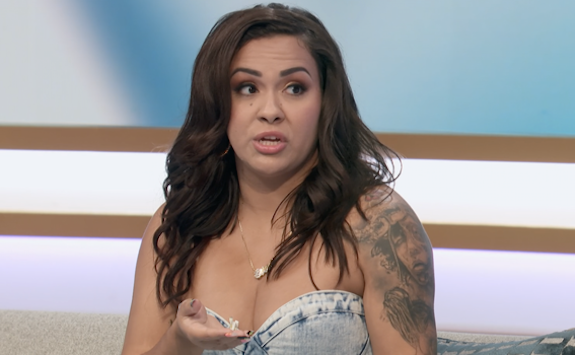 Bristol continued, writing that quieting the "distractions" around her allowed her to hear "God's calling" over her life.
As The Ashley previously reported, Bristol announced on April 1, 2019 that she was leaving the show after only one season, writing on Instagram that being on 'Teen Mom OG' took away her peace.
"Honestly, my peace has a price tag that no one but God can afford. [Money] doesn't impress me," Bristol— who, mind you, comes from the wealthy Palin family– wrote at the time. "I don't entertain BS and walking away from this show allows God to rebuild me (and my little fam) in the right direction."
In her anniversary post about jumping off the 'Teen Mom' circus train, Bristol seemed to imply that she doesn't think she's better than any of the other girls who are still on the show.
"I stumble and fall short all the time, and I am (for sure) not holier than anyone," she wrote. "But I do know walking in faith has led me to such a better life."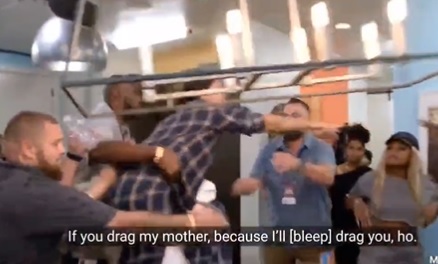 These days, Bristol runs a successful all-female real estate team in Texas. She has not done any more reality TV since she left 'Teen Mom OG.'
To catch up on more 'Teen Mom' news, click here!
(Photos: MTV; Instagram)