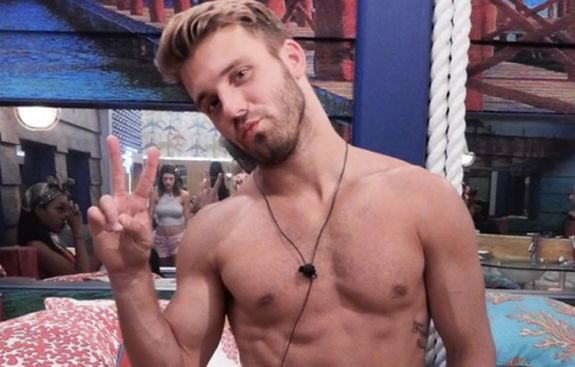 Paulie Calafiore revealed that he is bisexual on a recent episode of The Challenge: USA and, in several recent interviews, the former Big Brother star revealed how his girlfriend Cara Maria Sorbello has handled his coming out, and why he kept his sexuality a secret for so long.
"I didn't know if I was, like, attracted to women, attracted to men, or if it were like an energy thing," Paulie told his cast mate Tori Deal during the recent episode of 'The Challenge: USA,' acknowledging that his angry outbursts in past seasons of The Challenge were often the result of him trying to prove that he was "the most alpha male in the world."
"I came through athletics … which forced me to suppress, like, who I was sexually," Paulie told Tori.
After the episode aired, the 'Big Brother' alum spoke about his sexuality in an interview with GLAAD.
View this post on Instagram
"I am bisexual. I am sexually fluid. I feel good to finally be able to talk about this," Paulie said, admitting that it was "hard" and "scary" to come out on the show.
"I feel like a huge weight has been lifted off my shoulders," he added.
"Being on TV and everything, being under that microscope almost made the pressure [to not come out] so much heavier," Paulie said, adding that he had been made fun of online for the times he had showed his sensitive side on TV. "This [episode] was a really big moment for me because I was really scared. I was like, 'How is this going to be taken by the people?'
Following the 'Challenge: USA' episode, Paulie took to Instagram to thank his fans for their support.
"So many emotions right now I haven't even had a chance to process," he wrote. "My heart is bleeding with gratitude. My soul is burning with humility. I'm so sad I had an early exit but I am so happy that I was able show you another layer to myself and my journey."
View this post on Instagram
Paulie credited workout guru Shaun T. and fellow 'Big Brother' contestant Frankie Grande for helping him through his journey.
"They really kind of helped me along the way. They knew way before everybody else," he said. "I almost felt guilty that it's taken me this long [to come out]. And I really had to change my perspective and be like, 'Well, you know there might be other people that are going through this exact same thing. Maybe this is what they needed to hear and what they needed to see in order to do it themselves."
His girlfriend, Cara Maria Sorbello, whom he met on the "Final Reckoning" season, has been nothing but supportive of his coming out.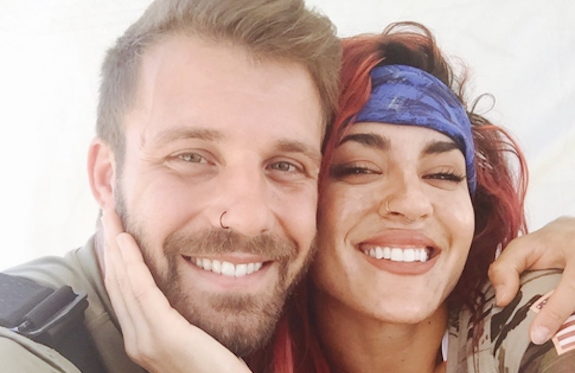 "We both are bisexual," Paulie told Us Weekly. "We just get it. I didn't have to have those conversations like, 'What do you mean [you're bisexual]?' It was just kind of understood. She understood."
(Last month, Cara and Paulie went public with their plans to have children together and get married.)
Paulie also got a lot of supportive messages from his 'Challenge' cast mates.
"They say sharing your truth is like stepping out of lead shoes. I'm happy you feel a bit more free now brother! Season 40 is a must for you," Mark Long wrote on Paulie's Instagram post.
"Zero love lost," wrote Leroy Garrett. "You're still my guy."
"Congratulations Papi!" commented Jozea Flores. "Be free and live life. Love you always!"
You can watch Paulie's full interview with GLADD below!
RELATED STORY: 'The Challenge' Stars Cara Maria Sorbello & Paulie Calafiore Give Surprising Relationship Update: "We Definitely Want Kids & We Want Marriage"
(Photos: CBS; Instagram)