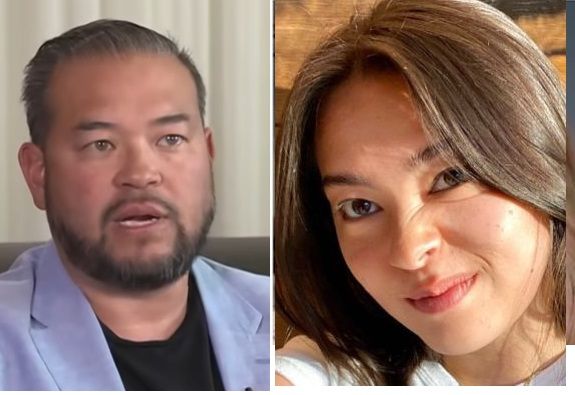 All roads lead to Kate Gosselin–- at least the bad ones do, anyway, according to Kate's ex-husband, Jon Gosselin.
The father of eight sat down with ET for an interview this week to discuss the ongoing Gosselin family drama and to share a message to his estranged daughter Mady after the 22-year-old spoke out recently about her younger brother Collin's alleged violent behavior.
(For those in need of a refresher on the lineup of Gosselin kids, Jon and Kate are parents to twins Mady and Cara, as well as 19-year-old sextuplets Collin, Hannah, Alexis, Joel, Aaden and Leah. Jon only has contact with two of his kids, Hannah and Collin.)
As The Ashley previously told you, Mady took to Instagram last month to address claims made by Jon, Hannah and Collin on an episode of the docuseries Dark Side of the 2000s regarding members of the family allegedly shunning Collin (among other things). Mady alleged that Collin–- who was placed in a psychiatric hospital by his mother at the age of 12–- "physically threatened" her and every member of their family and "exhibited hateful and even violent behavior" to certain groups of people.
When asked how he felt about Mady's claims, Jon said they left him feeling "heartbroken," arguing that Mady hasn't even been around her younger brother enough to form such opinions.
"Where did that come from? We all know where it came from; it came from Kate-– exactly Kate's words," Jon said, noting how similar Mady's claims were to those made by Kate.
Jon said it seems that Mady has since "recanted" her statements about Collin, as she took all of her social media posts down shortly after making them.
"So why say it in the first place?" Jon asked, adding that if anyone else had made these statements about Collin, he'd be "at them, for sure," but that he declined because it was his daughter saying them.
"My message to Mady is that I love her, but please give Collin a chance. You haven't talked to him or seen him in seven [or] eight years," Jon said. "He hasn't done anything to you and you should treat people the way you want to be treated."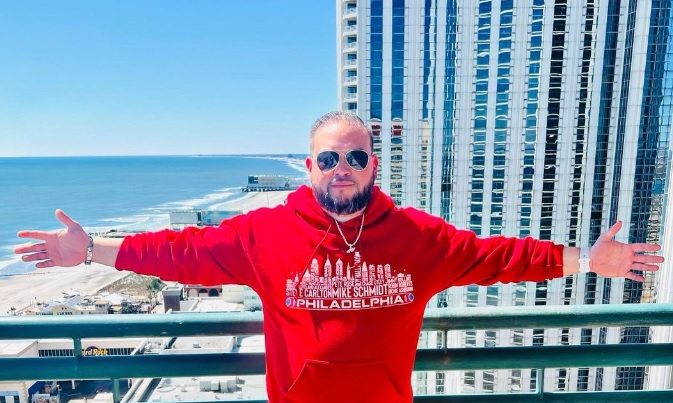 When asked to respond to Mady's claims that Collin got physically violent with his family, and that he was guilty of hate speech, Jon pointed out that it's unlikely.
"When? When he was in, like, fourth grade?!" he said. "Because that's the last time [Mady] saw him."
Jon said Collin— who recently joined the Marines Corp. and is currently away at boot camp— hasn't mentioned the situation in any of his letters home. Jon said he hasn't talked to Collin about it.
"It's best to just let it go," Jon said. " … let him get through boot camp and live his life. If he wants to talk about anything or find out anything, I'm sure he'll reach out. But right now, he's just concentrating on his training."
During the interview, Jon reiterated that he hasn't spoken to his twin daughters in "over a decade," nor has he spoken to Joel, Aaden, Leah or Alexis in "probably five years now." When asked if he is doing anything to repair those relationships, Jon said he's leaving it up to his children.
"At this point, they're adults," he said. "I mean, I don't even know their phone numbers … that's going to be on their healing process, so I've kind of just stuck with the kids that live here– Hannah and Collin … ."
Jon noted that he's unable to reach out to the kids through Kate, claiming he's tried to in the past and "it doesn't work the way you think it would work."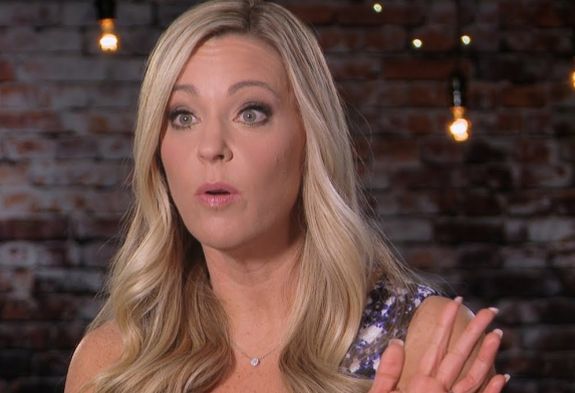 Jon still has no use for his ex-wife, whom he blames for the distance between him and six of his kids.
"We talk about someone who has abused my son, who has gone out of their way to separate the family, who sided with a network to separate the family, and has done God-awful, horrible things to alienate me from my children," he said. "So until my other kids figure out that that has transpired and stop believing in a one-sided story, I can't do anything else.
"The message should be for them to reach out to me, because I've tried to reach out to them and that has failed numerous times," he continued.
Watch Jon's full interview below.
RELATED STORY: Jon Gosselin's Ex Colleen Conrad Comes to Collin's Defense After Kate & Mady Gosselin Call Him "Troubled" & "Violent"; "Collin's Character Deserves Praise"
(Photos: TLC; Instagram; YouTube)