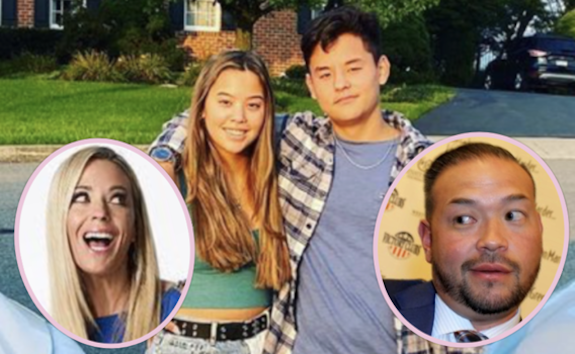 Jon Gosselin and two of his eight offspring– Hannah and Collin— told what they say is the true story behind Collin being placed in a psychiatric hospital when he was 12 by his mother, Kate Gosselin.
In the premiere episode of Dark Side of the 2000s on VICE, which aired on Tuesday, the Gosselin trio discussed their rise to fame on TLC's Jon & Kate Plus 8 (which later became Kate Plus 8 after Jon and Kate divorced.)
While Jon and the kids revealed interesting behind-the-scenes stories about filming, it was the story they told about Kate sending Collin away and publicly deeming hiM "special needs"— an action Collin, now 19, says was due to him revealing to his teachers that Kate was allegedly abusing him at home.
Hannah— who lived with Kate until the age of 14—confirmed that Kate isolated Collin from the others, which Collin said was Kate's punishment for him refusing to cooperate with filming Kate's reality show.
"That is just a really dark part of our past," Hannah stated, later adding, "I don't resent my parents for putting us on TV because I understand why they did it. It was a good opportunity, and it just turned into something nobody saw it turning into."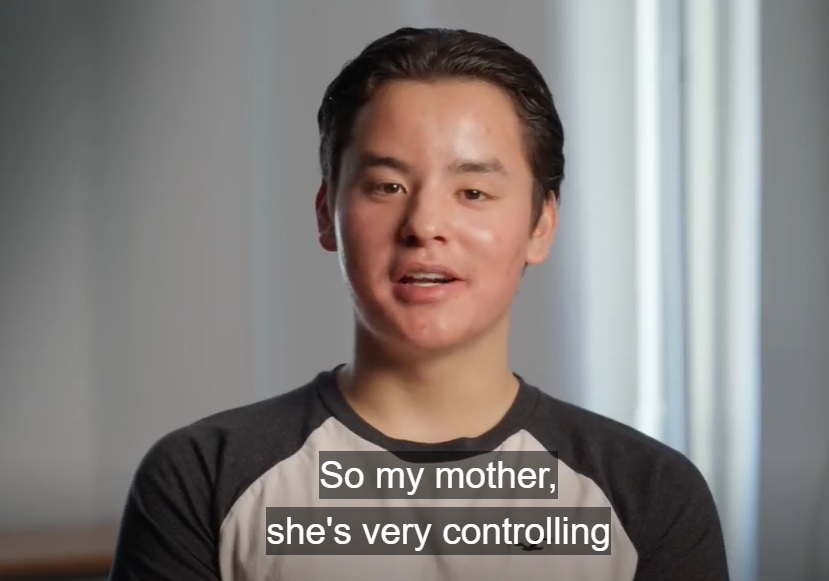 Here are 10 of the most-interesting things Jon, Collin and Hannah Gosselin revealed during the episode.
1. Kate punished Collin when he refused to film for the reality TV show.
The Gosselin kids had been filming for the family's TLC show for most of their young lives, but, eventually, Collin said he grew tired of the antics.
"There was just this point in filming where I was like, 'I don't want to show up on camera anymore,'" Collin said. "I was quiet. I would sit there and just be completely silent in interviews, or not interact or do what I had to do."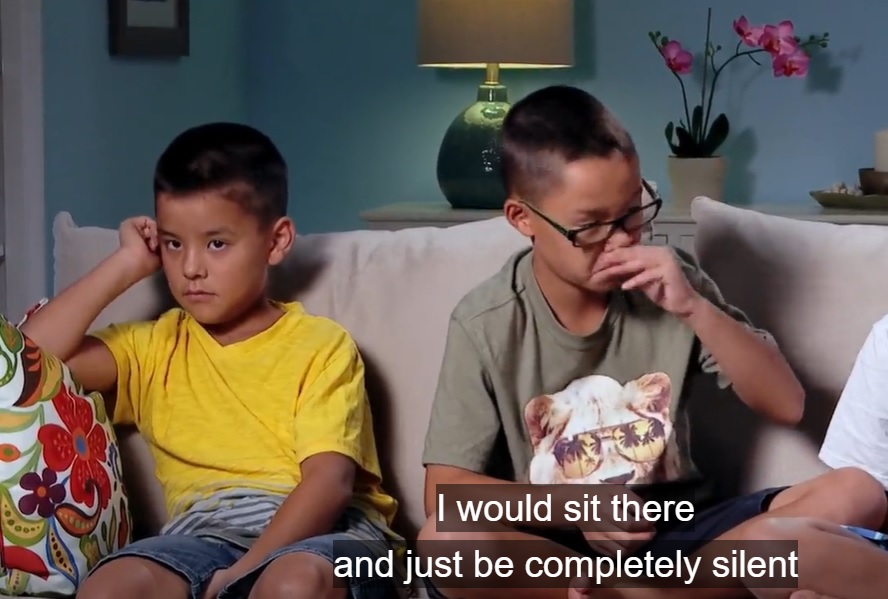 Hannah agreed that there were times she didn't want to film, but, unlike Collin, she still cooperated.
"I never felt like I was forced into filming, but some days I didn't feel up to it. But I still did it," Hannah said.
Collin and Hannah say that, in response to Collin's mutiny, Kate isolated Collin from the rest of the kids.
"He would be separated from us," Hannah said. "Like, he would not get to come play outside with us. He would eat dinner at different times than us…I don't think effort was made in the home to help him learn what behavior was acceptable and what behavior is not acceptable."
"I'm not gonna say I was a perfect child, but I would say my misbehaving was no different from my siblings'," Collin added. "I know my mother was going through a lot of things, a divorce and plenty of other things that can't be easy to go through. I want to think that she needed someone to take out her anger and her frustration on and it was just kind of me. I was in the way and I was there, so she chose me."
2. Collin claimed Kate abused him, and got rid of him when he started to talk about the alleged abuse.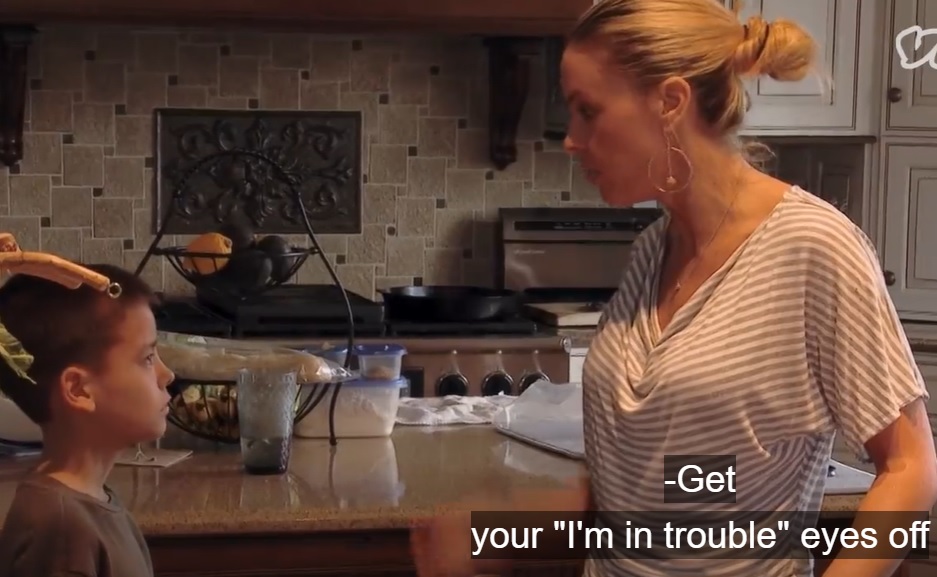 Collin claimed that, after he began vocalizing what was happening to him at home at the hands of his mom, Kate took action.
"I was starting to tell my teachers that, you know, my mother was—[abusive]," Collin said. "I was starting to tell people what was going on at home and she caught wind of that and had to put me somewhere where I wouldn't be able to get the secrets out."
(Kate has denied any claims of abuse in the past, but has not yet commented publicly on the claims made on this episode of 'Dark Side of the 2000s.')
"My mother, she's very controlling, and she's determined," Collin said. "She knows what she wants and she gets what she wants."
When the show's new season aired in 2016, Collin was no longer on the show or living in Kate's home. She had sent Collin— who was 12 at the time— to a live-in behavioral health psychiatric hospital in Philadelphia.
3. Jon & the other kids had no idea where Collin went; he simply disappeared one day.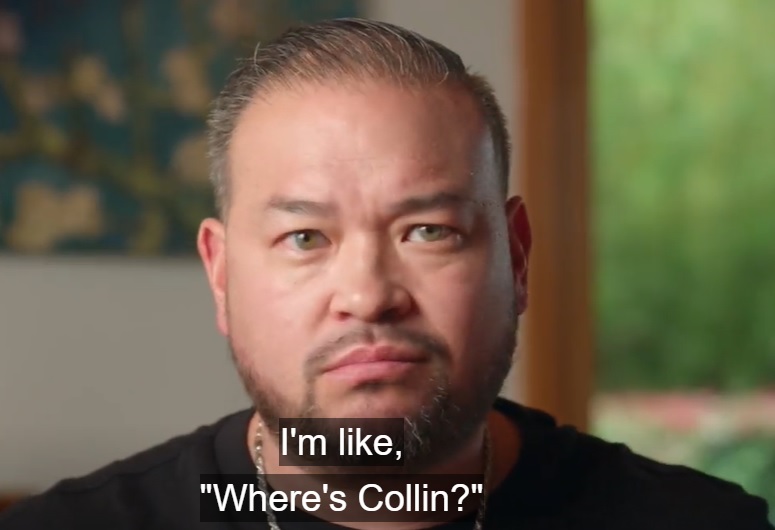 Jon and the other Gosselin kids reportedly had no idea where Kate had put Collin during this time. Jon claimed that Kate never even told him that she was sending Collin away, and that he found out when Collin was suddenly "missing" one day during a visit.
"I used to go to my kids' school and have lunch with all of them. And that's when I would see them, I would see them all collectively," Jon said. "And one day I look around and say, 'Where's Collin?' And [the other kids] don't say anything, which really scared me. I was like, 'Where's your brother?'"
Jon said he then went to the school's guidance counselor and asked where Collin was. The counselor told Jon that Collin was "no longer enrolled" in the school, but wouldn't tell Jon any more details.
Jon— who didn't have legal custody of Collin or any of the kids at that point— continued to try to find out where his son was, stating that Kate refused to tell him. He eventually took Kate to court to try to find out where Collin was but he still didn't get answers.
4. Collin was left completely alone at the facility—with no visitors for over a year.
"Being in the institution, it took a toll on me mentally," Collin said. "It was a really, really dark place. All I had was myself. I didn't have anybody else. I had no support system. It was scary. I was confused, I was lost."
(Collin and Jon have repeatedly stated that Collin had no reason to be at the facility. , despite the claims Kate made that Collin had "special needs.")
In 2017, Collin sent Jon a letter, written in crayon, begging him to help him get out of the psychiatric facility. Jon says that was how he finally learned where Kate had put Collin.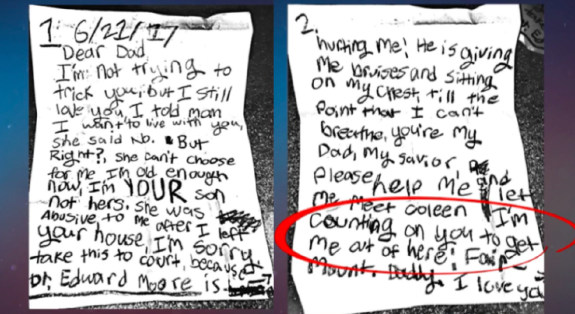 "I was scared and I was alone. I needed someone to bail me out," Collin said.
At that point, Collin had been institutionalized for nearly a year-and-a-half, and hadn't seen Kate or any family members since Kate put him there.
"Kate didn't visit him, nothing," Jon said.
"We did not talk to Collin for years while he was in the facility. We didn't even know where he was," Hannah said. "That was a big thing for me because I couldn't comprehend why my mom would do that to one of our siblings, her own kid."
5. Hannah moved out of Kate's home when she found out what Kate did to Collin.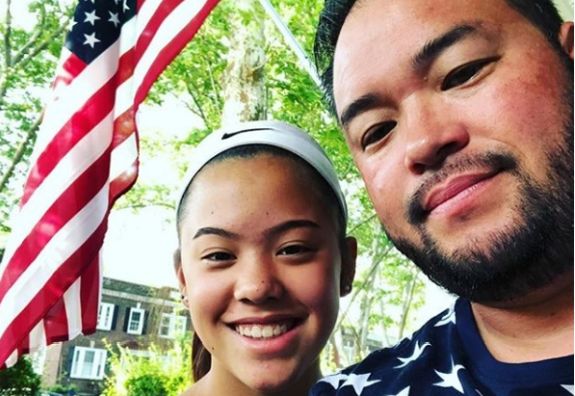 Hannah had been visiting at Jon's house when the letter from Collin arrived. It marked the first time Hannah found out where her brother had been all of this time.
"The day I found out [what Kate had done with Collin] I said, 'I'm not going home! I'm not going back to her house!'" Hannah said.
This seems to coincide with an incident that occurred at that time, when Kate called the cops on Jon because Hannah didn't want to return to Kate's house after a visit.
"[Hannah] didn't want to go home [to Kate] for some reason," Jon told ET in August 2017 of the incident that had happened around that time. "She just didn't want to go home. She wasn't getting out of the car, she just had a fear…"
Jon stated that, when he texted Kate that he was taking Hannah back to his house, Kate "flipped out."
"I kept Hannah and she just explained she was really stressed out and all this stuff, so I kept her [at my house] and Kate called the cops and filed a police report against me."
While Jon and Hannah didn't mention that incident on 'Dark Side of the 2000s,' Jon did file an emergency petition to modify custody of Hannah.
"She packed up her stuff and moved in with me. I never in my wildest dreams thought I'd get full custody of a kid. Ever, ever," Jon said.
Around this time, Collin was relocated to a farther facility in Pittsburgh, but Jon said he was determined to break his son out.
"It's a lot easier to put someone in[to a facility] than get them out," he said. "But I called them up and said, 'I'm coming to Pittsburgh.'"
6. Jon didn't recognize Collin when he visited him for the first time in the facility.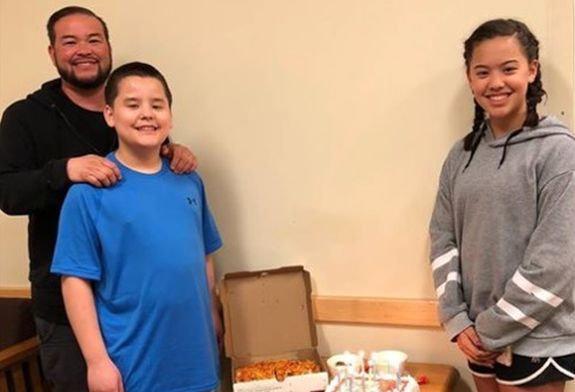 When Jon and Hannah visited Collin in the facility for his 14th birthday, Jon said he was "shocked" by Collin's drastic change in appearance.
"I don't recognize him. It's been three years now," Jon said. "He looks like a different human being. He's on a lot of medication."
Jon marked the visit with a photo posted to his Instagram. In the photo's comment section, fans also noticed how drastically different Collin looked from the last time he had been seen publicly.
"I go to his doctor and I'm like, 'Why is my son here? What is his diagnosis?' [And the doctor said], 'Oh, we don't have one yet. We're gonna figure that out,'" Jon said. "And I was like, 'You don't have to figure anything out. I'm gonna fight to get him out of here."
7. Jon spent $1 million to fight in court to get Collin released.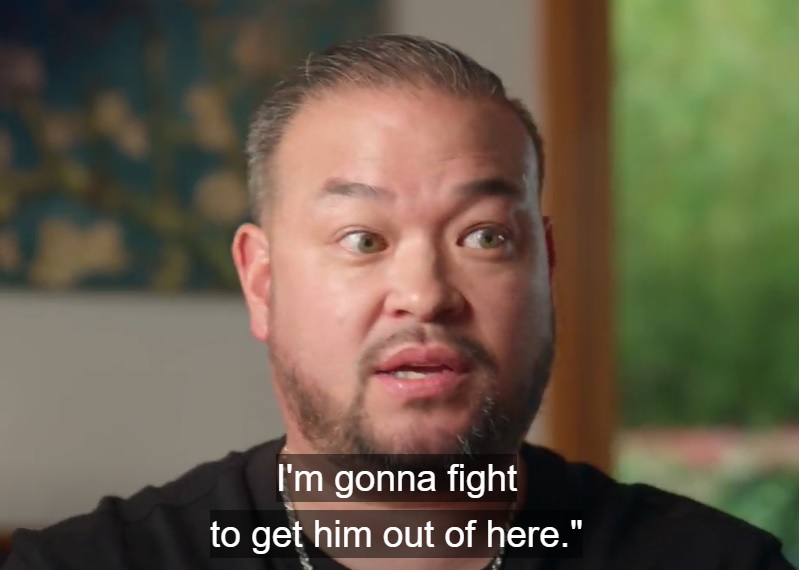 Jon claimed the court battle to get Collin sprung from the facility cost him all of the money he had.
"Everything I had, I spent," he said, adding that the battle cost him $1 million.
Eventually, Jon won full custody of Collin (along with Hannah), after Kate memorably no-showed at the court hearing for custody of Collin.
8. Collin feels Kate influenced his siblings into not having a relationship with him.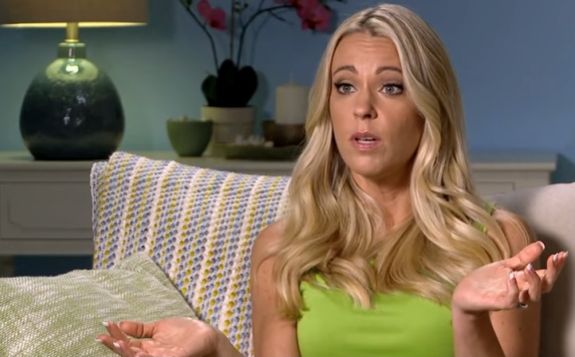 Collin and Hannah have a great relationship, but Hannah said that their siblings still don't associate with Collin.
"They don't talk to Collin. They decided to not have a relationship with him," Hannah said of the twins and other sextuplets, whom she is on good terms with.
"Everyone eventually found out what happened to him but now they decided to just not have a relationship with him," she added.
Collin— who has not spoken to any of his siblings other than Hannah since 2016—blames Kate for that.
"I think my mom kind of drove a social barrier between us," he said. "She told them the story one way, and obviously I see the story a different way."
"I love them to death," Collin said of his other siblings later in the program. "I really, really hope one day we can all reconnect, put the show behind us and just be siblings again. Take back that time that we didn't have."
Jon also has no contact with his other six kids. (He recently stated that he hasn't spoken to his twins, Mady and Cara, in more than nine years.)
"I have no answers," he said. "And that's the worst. I'd rather [them] be like, 'I hate you, you're an a**hole, you did this to Mom,' or something. I have nothing. I have no closure."
9. Kate– and TLC— went to great lengths to try to get Jon to pretend to still be married to Kate, even bringing in Dr. Phil.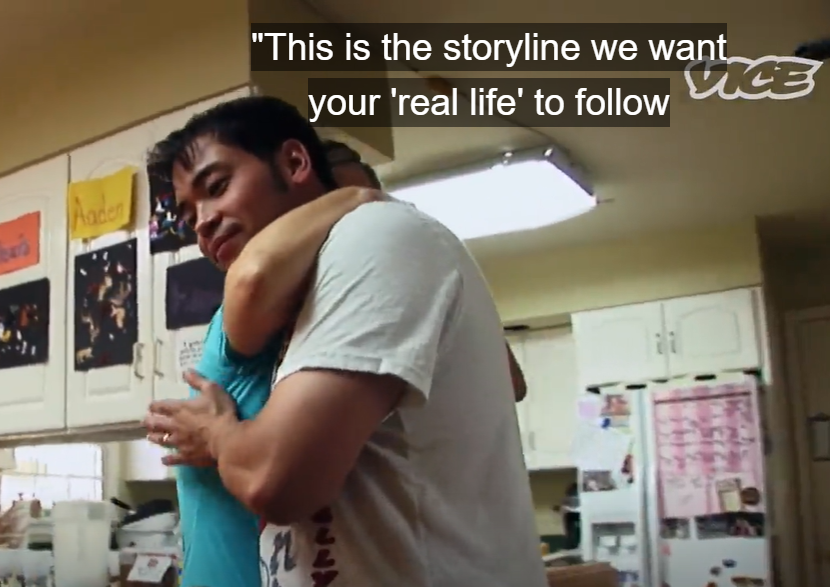 The 'Dark Side of the 2000s' also covered the breakdown of Jon and Kate's marriage, which threatened TLC with losing its No. 1 money-making show. Jon said that TLC wanted him and Kate to stay married (on the show) until they finished filming for the season that was in production, but Jon refused.
"I said, 'I'm not going to film…I don't have to do anything."
A journalist interviewed states that Kate actually set up a meeting with Jon and Dr. Phil, in hopes that Dr. Phil would try to encourage Jon to "sign some paperwork saying, 'I will stay married to Kate with the agreement that he can have outside relationships.'"
"Dr. Phil's like, 'Just stay married on TV and do your own thing on the side,'" Jon said, adding that he refused.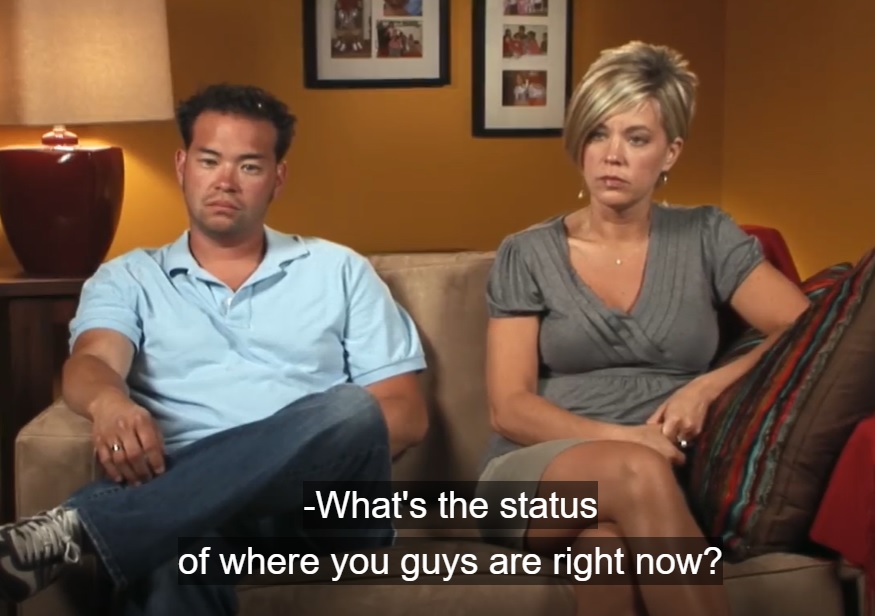 TLC also reportedly tried to bribe Jon into staying with Kate.
"The network offered me about $2.1 million to stay filming," Jon said. "But I refused to film being portrayed married. I wasn't going to do that. It's lying, all the way around. It's lying to my friends, family, TV, public, whatever."
(This is not the first time that Jon has made this claim. After his 10-year gag order expired in 2019, he told a similar story to Daily Mail.)
While Jon said he didn't want to stay with Kate, he did want to raise their eight kids together.
"My goal was to raise the kids, divorced," he said. "I pitched that."
Unfortunately for Jon, his outside antics and refusal to pretend got him fired from the show in 2009.
10. Jon regrets living like a money-wasting, fame-hungry bachelor after his divorce.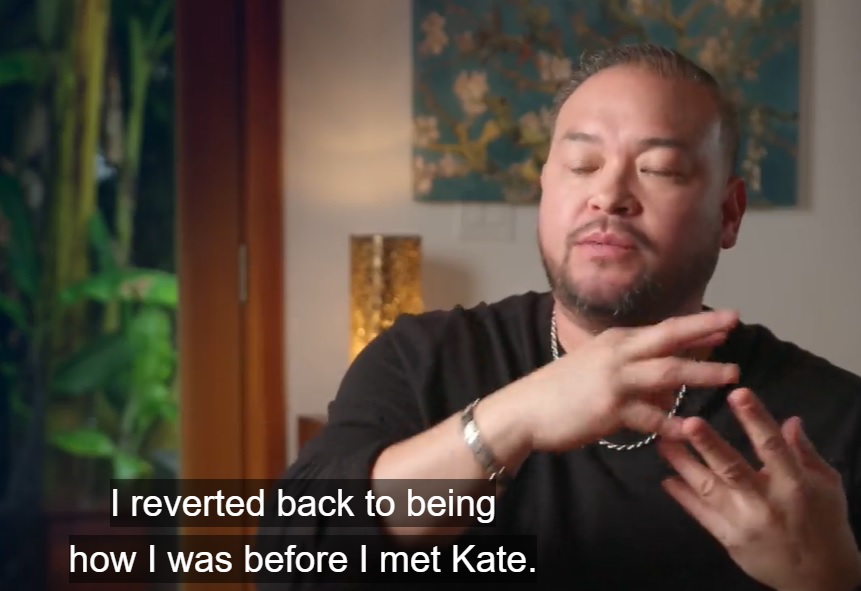 After it was confirmed that Jon and Kate had split, Jon memorably began to party, taking advantage of his fame and money for a period of about six months, something he said he regrets now.
"I'll admit I was really poor in my handling all of that and that whole situation," Jon said of his post-split "bachelor" life. "I reverted back to how I was before I met Kate. I literally reverted back to being 19 years old. I just went crazy. I spent money like I was gonna lose it forever. Because, as fast as I spent it, it was just recuperating.
"Everything that's bad that people read about me happened in six months. From 2010 until now was my recovery, just to recover from those six months," he added.
On the program, it's made clear that Kate was contacted to appear on the episode of 'Dark Side of the 2000s,' but that she did not respond to the request.
You can watch the full "Jon & Kate Plus 8: Family Circus' episode here!
UPDATE! Kate– as well as Mady— Gosselin have responded to some of the claims made by Collin, Jon and Hannah on 'Dark Side of the 2000s.' To see what Kate said, click here. Click here to read what Mady wrote about her brother's claims.
RELATED STORY: Jon Gosselin Admits He Hasn't Spoken to His Twin Daughters Mady & Cara For Nine Years
(Photos: VICE; TLC; Instagram)