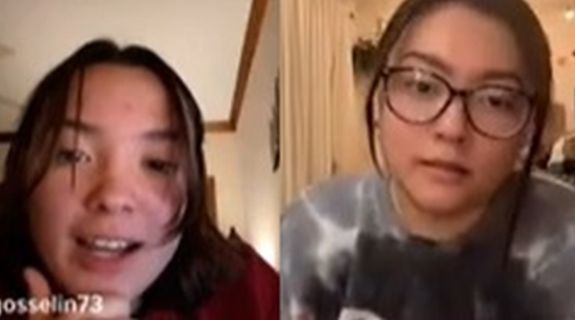 The Gosselin kids are growing up– and coming out!
Some of Kate Gosselin and Jon Gosselin's eight kids have been joining together on TikTok Live over the last few weeks and, in a recent session, two of the Gosselin girls revealed that they are part of the LGBTQ+ community.
In a Live last week, Mady Gosselin (who is 22 and away at college) revealed that she identifies as queer. After her 18-year-old sisters Alexis, Hannah and Leah joined the Live, fans asked about the their pronouns and sexuality, prompting Alexis to indicate that she, too, is part of the LGBTQ+ community.
Mady clarified that, although she currently has a boyfriend, she still identifies as "queer."
"It mostly has to do with my sexuality," she said. "I guess if someone forced me I could pick like a standard label. But to me, [queer] is a more-comfortable word to use for myself. So that's what it means to me but it does mean a lot of different things to a lot of different people."
Meanwhile, Alexis stated that she's currently single but looking for love.
"If you're a lady and you want to hit up a really fun, loving, annoying girl, there she is," Mady said pointing toward Alexis.
"We want to do 'The Bachelorette' to find Lex a Bachelorette!" Hannah– who brought her boyfriend Lennon onto the Live at points— added.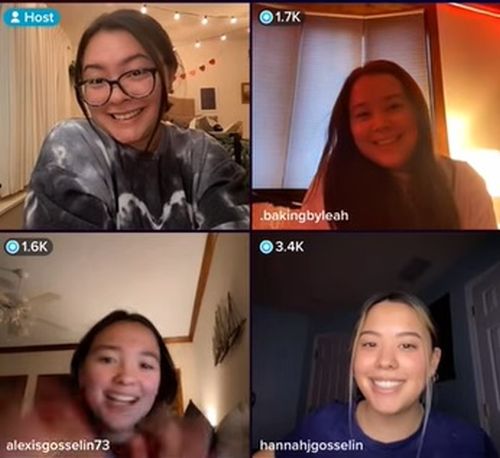 Leah (who, along with Alexis and brothers Aiden and Joel live with Kate) said that Kate approves of their relationships.
"People keep asking if our mom supports our relationships. Obviously, yes," Leah said.
In another recent TikTok Live session, Alexis and Hannah talked about when Alexis first came out as gay.
"Hannah realized something was up, and then the next time we saw each other, she was like, 'Yeah, you're [gay]," Alexis said.
She also talked about being scared to come out to her family.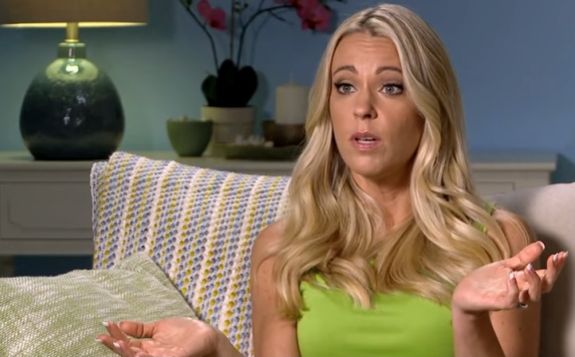 "I had told all my friends, I had told all my favorite teachers…I was kind of stressed about [telling my family]," Alexis said. "I was just really anxious about it and, it sounds awful, but after awhile I think the anxiety got at me. Then I told family and it's not that bad.
"What I said was, 'I've always been [gay] and it doesn't change who I am," Alexis said. "It's not going to change me, so you've always known this part of me. I just didn't specifically tell you.' Most of my siblings knew."
"Lex didn't even tell me. I just knew," Hannah added.
Since their mom's reality show was cancelled, the eight Gosselin kids have led much-more private lives. Mady and her twin sister Cara are both in college, while the sextuplets are finishing high school this year. They have not appeared on any reality shows but have recently become very active on TikTok. (It appears that Hannah and Kate are still getting along, despite being estranged for a while when Hannah first went to live with Jon.)
In February, Mady issued a statement via TikTok in regard to negative comments being made about her and her siblings.
"The rhetoric in so many of my comments about childhood trauma and healing and whatever you want to say about my family, my life, my parents, whatever, is not your business. As is the case with every other person in the entire world, it is not anybody else's business what they are dealing with behind closed doors if they don't want it to be your business," she said.
"Even further than that, perpetuating the narrative that we are damaged or that we are 'crazy child stars' or whatever you want to say is extremely harmful as myself and my siblings are going out into the world and will be functioning members of society with careers."
RELATED STORY: Mady Gosselin Slams "Harmful" Social Media Comments About Her Family; Insists She & Her Siblings Aren't "Damaged" or "Crazy Child Stars"