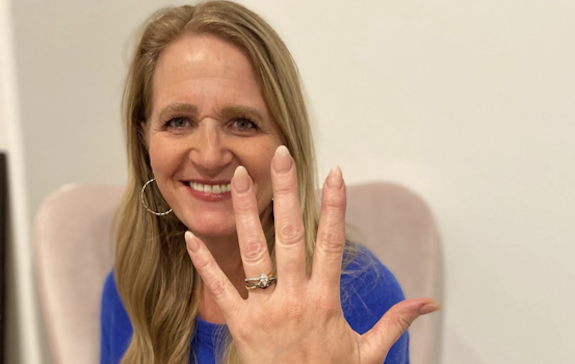 Christine Brown is getting hitched!
The Sister Wives star and former wife of Kody Brown revealed Thursday on social media that she and boyfriend David Woolley are engaged to be married.
"We're engaged!" Christine shared on Instagram.
"David popped the question VERY romantically, and I said YES! I'm so excited and I live in bliss every day! #engaged #newworld #soulmates #loveofmylife"
David posted the same engagement photo to his Instagram, writing, "Everyday when I look at you I can't believe I am the l luckiest guy in the world because I have you.
You are the most loving and caring person I have ever met.
#soulmate #myqueen #engaged"
As The Ashley previously told you, Christine and husband Kody split in 2021 after more than 25 years together and in February, she announced she was "dating someone exclusively," who she later revealed to be David. They began dating in the fall of 2022.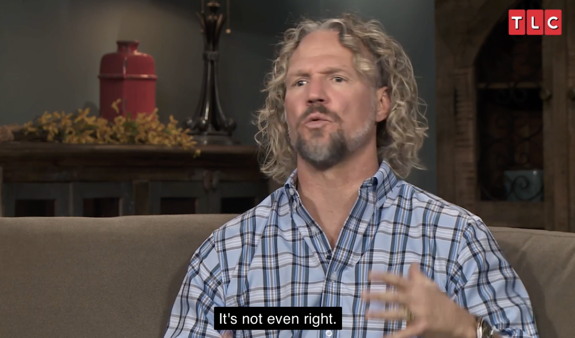 As 'Sister Wives' fans know, Robyn Brown is Kody's only remaining wife. Shortly after Christine jumped ship in 2021, Kody's second wife, Janelle Brown, revealed during the Season 17 Tell-All that she and Kody had separated. Kody's first wife, Meri Brown, also revealed that she and Kody mutually decided to "permanently terminate" whatever was left of their marriage.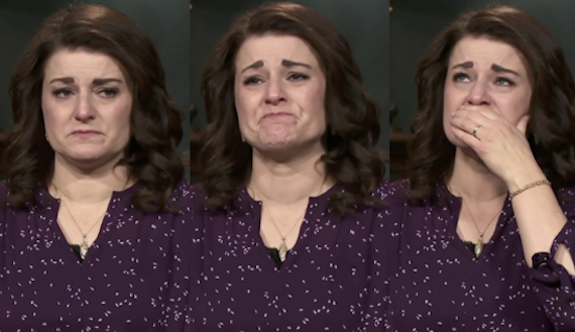 Christine's future husband, who popped the question earlier this month in Utah, is a 59-year-old widower and owner of a drywall company. He's also the father of eight children and, like Christine, has grandkids of his own.
"David treats me like a queen and tells me I'm beautiful everyday," Christine told People of her engagement to David. "I've never been in love like this before and the world seems like a brighter place with him in it.
"I'm so excited for the wonderful adventure we are going to embark on for the rest of our lives," she added.
The news of Christine and David's engagement comes just weeks after a TikTok surfaced of Christine and Kody's only son, Paedon Brown, stating that he felt his mom's relationship was moving a bit fast.
"Last night [I told her], 'Hey mom, you're going fast. I'm not telling you to slow down, I just want you to be aware that you're rushing this. You were in– you've been in a bad relationship [with Kody] for years,'" Paedon had revealed on TikTok Live weeks earlier.
Paedon also mentioned at the time that he and David "are both standoffish," though he insisted he is "very, very happy" that his mom is happy in her new relationship. Paedon also noted that most of his five sisters "are on my side" (which we can assume means they also like David but feel the couple is moving very fast).
Meanwhile, Christine and David's relationship received the stamp of approval from David's daughter Kati Charlene months ago, with the married mom of three telling followers she's "the luckiest" person for getting to have Christine as a "second mom."
"Christine has found a way to make all my siblings feel loved and she's amazing," Kati stated on TikTok.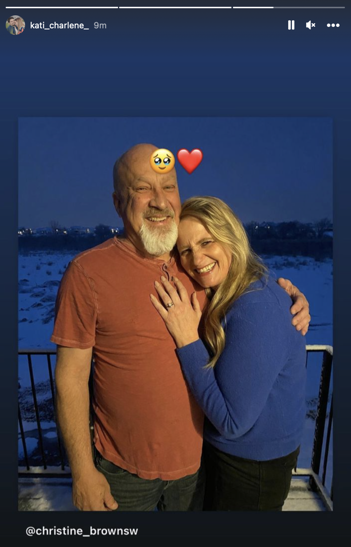 Kati reposted Christine and David's engagement announcement to her Instagram Story on Thursday, adding a series of emojis to confirm she's still fully supportive of the pairing.
While Christine's former husband and former 'Sister Wives' Robyn and Meri have yet to speak out about her engagement, Janelle made it clear that she's happy for Christine, whom she's still very close with. Janelle reposted Christine and David's engagement photo, along with a "Happy Dance" graphic after the news was announced.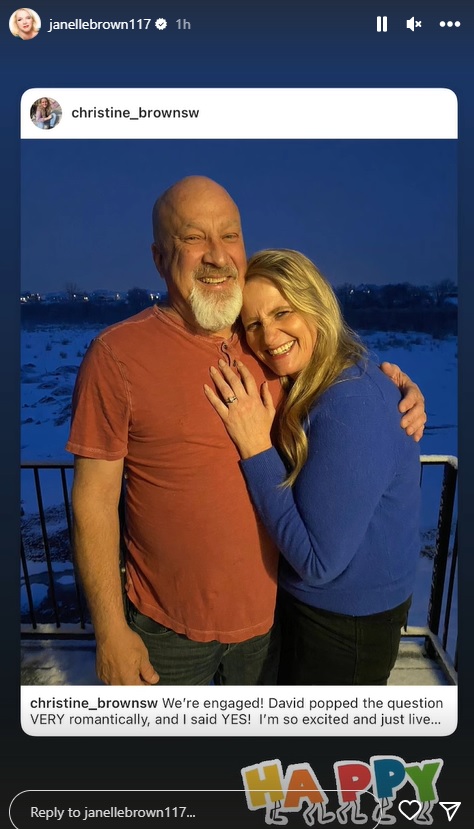 According to Christine's daughter, Gwendlyn Brown, Janelle has yet to meet David.
"They just haven't had the chance to meet David," she revealed during a recent Instagram Live session.
She added that this is mainly because Christine's been busy filming for the upcoming season of 'Sister Wives.'
"When my mom's in town, the cameras are in town at the same time," Gwendlyn said.
There is no word on how Kody (and his kidneys) took the news of Christine's engagement.
RELATED STORY: 'Sister Wives' Star Gwendlyn Brown Claims Her Dad Kody & Robyn Have "Terrible Habit" of "Crazy" Spending; Says Meri & Janelle Are Better Off Without Him: "He's Been Spending All of Their Money"
(Photos: Instagram; TLC)