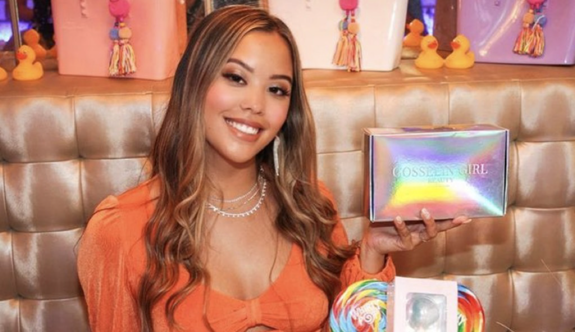 In addition to turning 18 this week, Hannah Gosselin of Jon & Kate Plus 8 fame launched her own beauty line, shared her plans for college, and revealed the current status of her relationship with her siblings and mother, Kate Gosselin.
Hannah, of course, is one of Kate and ex-husband Jon Gosselin's 18-year-old sextuplets; the exes also share 21-year-old twins, Cara and Mady. Following their split in 2009, Jon and Kate were involved in a messy divorce and custody battle, and as of 2018, both Hannah and her brother Collin were living with Jon.
Meanwhile, siblings Alexis, Joel, Aaden and Leah have continued to live with Kate. (Cara and Mady are currently away at college.)
Hannah celebrated her milestone birthday this week by announcing the launch of her beauty line, Gosselin Girl, during a (clearly staged) outing at the Sugar Factory in Miami, Florida, Us Weekly reports.
She arrived to the eatery with her dad, who later took to Instagram to congratulate his daughter on her new business venture.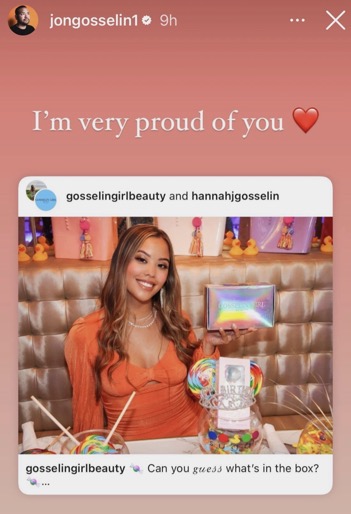 "I'm very proud of you," he wrote.
While Hannah and Collin have been estranged from their mother in recent years, Hannah revealed to Entertainment Tonight that things with Kate have improved and she and Kate actually speak regularly.
"My relationship with my mom is pretty stable," she said. "Like, we text each other and call each other on an average basis. She just, you know, wished me a happy birthday. You know, told me she loved me and it was great. Like, an average birthday text."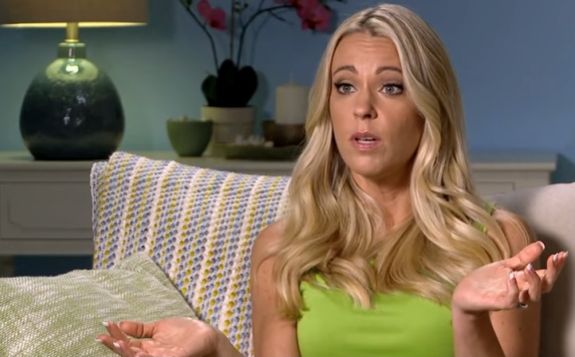 Jon has previously claimed that Hannah and Collin do not speak to their siblings either; however, Hannah revealed this week that she spoke to her brothers and sisters on their shared birthday.
"It's a big day for all of us," she said. "As soon as I woke up, they had texted me happy birthday and I sent them a happy birthday text back."
While it's certainly a big day for the Gosselin sextuplets, it's an especially big week for Hannah, as she steps out of the sextuplet-spotlight with the launch of her beauty line. On the Gosselin Girl About Me page, Hannah explains which "Gosselin girl" she is, after mentioning that she "grew up on a reality TV show with eight siblings."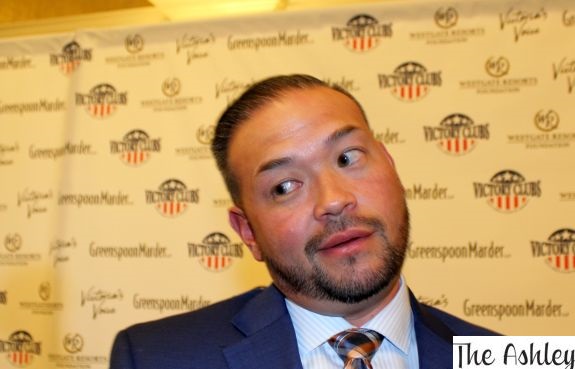 "I'm Hannah Gosselin," she goes on to say. "The one that giggled non- stop and was always seen as the instigator of fun!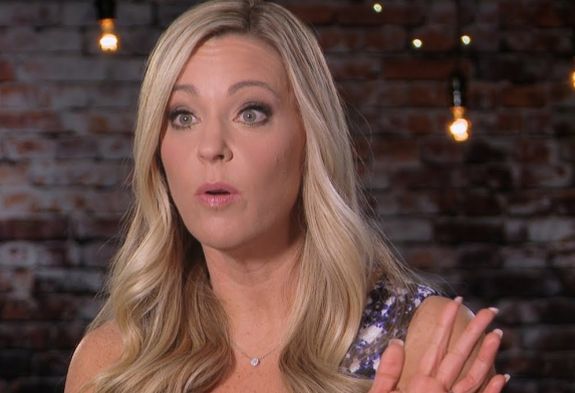 "While not much has changed, I'm all grown up and super excited to share Gosselin Girl, my own line of beauty products that I know you'll love."
The 18-year-old notes that her product line is all natural, vegan, cruelty free, made in the USA, and growing, as she plans to add candles and bath bombs to the line soon.
Growing her Gosselin Girl brand isn't the only thing Hannah has planned for her future; Us Weekly reports that she's also hoping to attend college in Florida next year.
RELATED STORY: Jon Gosselin Says His Upcoming Hip Hop Album "EI8HT" Will Be a Tell-All About His Life; Denies Dumping Girlfriend Colleen Conrad Because She Had Cancer
(Photos: Instagram; TLC)