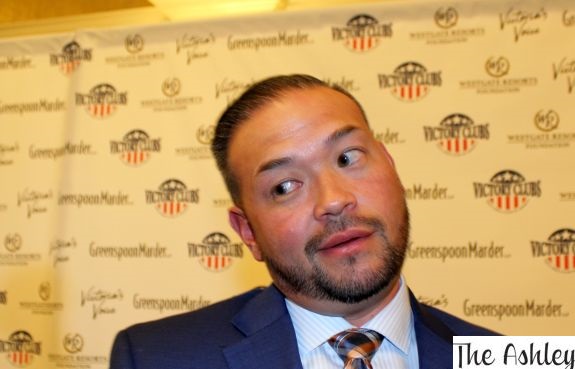 Jon Gosselin appeared on Dr. Oz on Monday to announce his newest project— a "tell-all" hip hop album!
The former Jon & Kate Plus 8 star— who has been DJing the dive bars of America for years— told the Doc that his upcoming album will tell his life story through hip hop lyrics. The album, which Jon has been working on with the International DJ Casper, will be called "EI8HT." (And, yes, pun absolutely intended…)
"We've been working on this for about five years," Jon said. "It's like a hip hop, R&B mix [version of my life story]."
Jon told Dr. Oz that, for years, fans have begged him to write a tell-all book about his life with ex Kate Gosselin, his eight kids and his TLC reality show. However, Jon says he's not much for readin' and writin' and would rather rap about his drama (as you do…)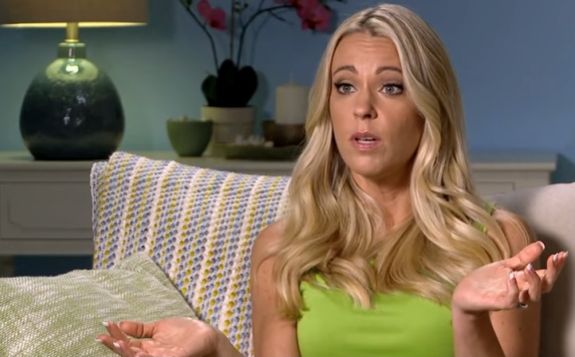 "Everyone wanted me to write a book, and I was like, 'OK, I'll write a book.' But I'm not like a book person. I've been DJing for so long, I was like, 'What if I lyricized a book, put it in lyric?'" Jon said.
Last month, Jon revealed that he has wanted to release an album for awhile but never had the time to commit to it.
"Launching a new music project with The International DJ Casper," he wrote on Instagram. "I've wanted to do music for as long as I can remember but the level of commitment didn't seem right before now. I am excited to announce Music Project EI8HT coming soon, end of 2021 or early 2022."
During his appearance on Dr. Oz's show, Jon also addressed his breakup with long-term girlfriend Colleen Conrad— and the rumors that he split with Colleen because she got breast cancer.
As fans know, Jon and Colleen dated for seven years before splitting this summer. In August, Colleen announced that she had been diagnosed with breast cancer, writing on Instagram, "You find out who's really there for you when you need them to be there the most."
Just days later, she announced her split from Jon, causing fans to accuse Jon of dumping Colleen due to her diagnosis.
Jon told Dr. Oz that Colleen's diagnosis had nothing to do with their breakup.
"I'll always love Colleen, and we're friends. It wasn't because of cancer," Jon said of the split. "We had trouble in the relationship for a long time, and I didn't really want any stress [for her] during her treatment. So we thought it was best that we just stop our relationship and work on our friendship."
Colleen had been very close to Jon's children, Hannah and Collin, both of whom live with Jon. (Kate and Jon's other six kids don't have a relationship with Jon. The couple's oldest kids— 21-year-old twins Mady and Cara—are away at college, while the rest of the sextuplets— Alexis, Leah, Aaden and Joel— live with Kate.)
Last month, Colleen assured a fan on Instagram that she will still be there for Collin, even though she is no longer with Jon.
"Collin knows how much I love him and will always be there for him despite Jon and I no longer being together. He is doing very well," she wrote.
RELATED STORY: Kate Gosselin Relocates to North Carolina with Four of the Children She Shares with Ex-Husband Jon Gosselin
(Photos: TLC; Instagram)