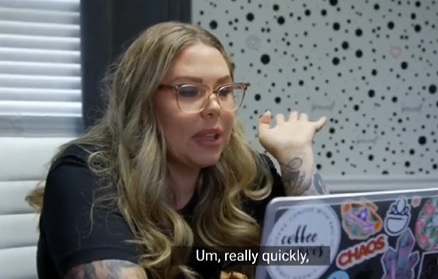 The Teen Mom franchise appears to be unsinkable, but Kail Lowry is jumping ship!
The Teen Mom 2 star— who got into an argument with the show's producers (and flipped them off) during the Season 11 finale— recently made it clear on Facebook that her time on the long-in-the-tooth reality show is finally over.
On Wednesday, The Ashley released new info on the upcoming 'Teen Mom 2'/Teen Mom OG combo show— which The Ashley revealed will be called Teen Mom Legacy. Kail had already confirmed that she would not appear on that show; however, her recent Facebook post marks the first time she's confirmed she's through with the entire 'Teen Mom' franchise.
On the Facebook fan group for Kail's Barely Famous podcast, Kail responded to a fans' statement.
"If Kail is done with 'Teen Mom,' I will never watch 'TM2' again," the fan wrote. "Literally only watched that franchise for Kail."
"I am done!" Kail— who is an admin on the page— stated. "I declined the new show, [Teen Mom Family Reunion] & [Teen Mom] Girls Night In."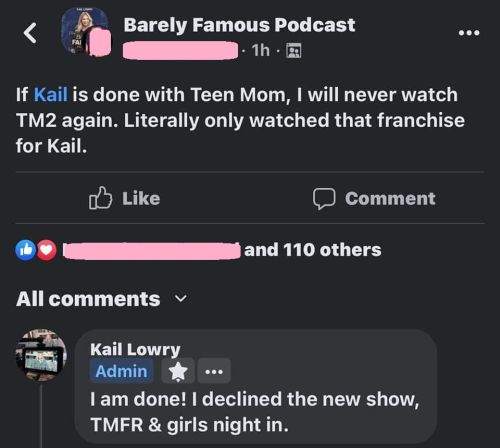 During a recent episode of her Barely Famous podcast, Kail revealed that part of the reason she turned down the offer to appear on 'Teen Mom Legacy' was because the pay wasn't very good. (As The Ashley stated previously, 'Teen Mom Legacy' will only feature some girls each episode. Only the girls featured in the episode will be paid, so it will be a pay cut for the cast members who are used to being paid for every episode.)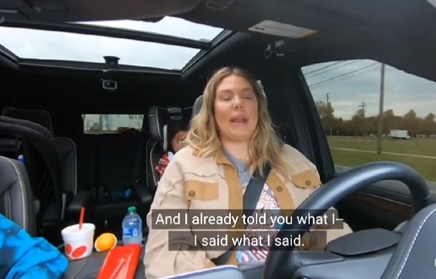 She did acknowledge that she is where she is today, career-wise, because of the show.
"I am lucky to have gotten that spot [on the show]. But I also think that I wouldn't be where I am now without the hard work that I put in to further my brand," Kail said on the podcast.
After a sneak peek clip of Kail flipping off producers was posted to the official 'Teen Mom' Instagram page on Monday, some fans called Kail "ungrateful" and accused her of forgetting that she is famous for being on 'Teen Mom.' (Kail's ever-present nemesis and co-star Briana DeJesus had also commented on the clip.)
Kail later took to the comment section of the Instagram post to address what fans had been writing. Her comment further confirmed that she's done with the franchise.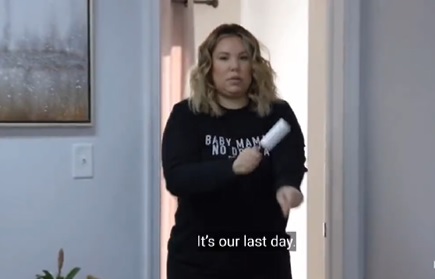 "Thankful for the opportunities & never discredit that I was able to branch out bc of ['Teen Mom']," she wrote. "Thank you to everyone who has supported me on this journey! Can't wait to watch everyone's stories unfold in future episodes!"
On Tuesday's episode, Kail explained why she had a problem continuing to film for 'Teen Mom 2.' When producer Anne-Marie Robinson asked Kail what her problems with filming the show are, Kail says she's tired of producers "hounding" her to talk about her baby daddy drama, and feels that her co-stars aren't made to talk about their exes the same way she is.
"Y'all don't hound anybody about their baby dads the way that y'all talk to me about mine, pressure me to talk about mine," Kail told Executive Producer Larry Musnik, before mentioning that she makes more money doing her three podcasts than she does filming 'Teen Mom 2.'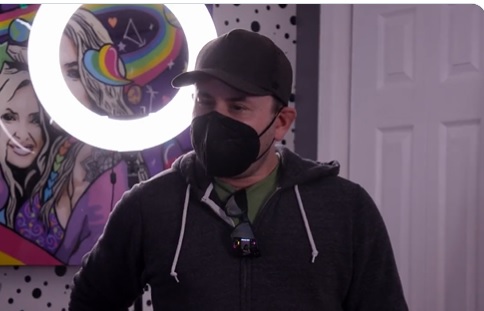 "I'm proud of all your success, but don't forget this show made it possible," Larry responded, prompting Kail to get mad and flip him off.
While Kail (as well as former 'Teen Mom OG' mom Mackenzie McKee) won't be appearing on 'Teen Mom Legacy,' the rest of the 'TM2'/'OG' cast members have signed on. You can get all the details about the new show here!
RELATED STORY: Exclusive Details! Briana DeJesus Planning Massive Party to Celebrate Beating Kail Lowry in Her Lawsuit; Inviting MTV & 'Teen Mom' Co-Stars
(Photos: MTV; Facebook)