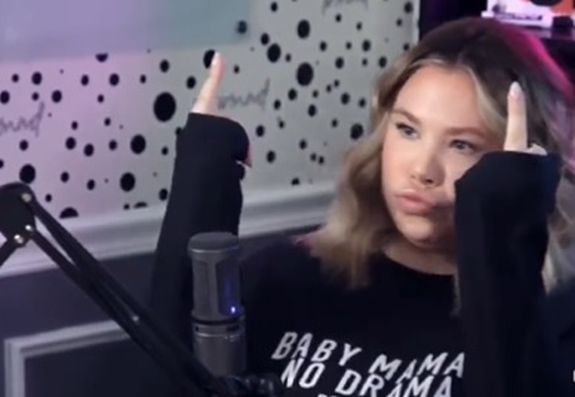 Kail Lowry is pissed off at— and flipping off—the producers behind the show that made her famous.
In a sneak peek clip of Tuesday's Teen Mom 2 Season 11 finale, producers confront Kail about her unwillingness to film about certain events– and people— in her life.
When producer Anne-Marie Robinson asked Kail what her problems with filming the show are, Kail says she's tired of producers "hounding" her to talk about her baby daddy drama, and feels that her co-stars aren't made to talk about their exes the same way she is.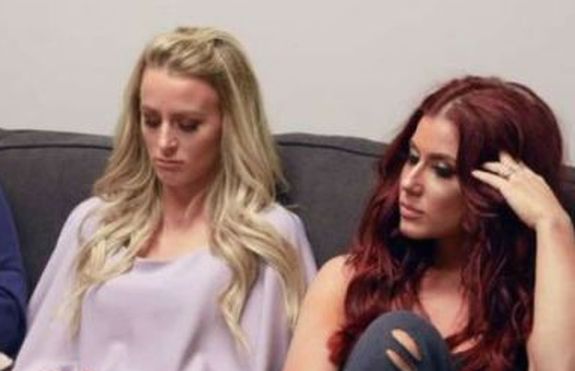 "Where's Leah [Messer] talking about [her baby dads] Corey [Simms] and Jeremy [Calvert]?" Kail asks. "I don't want to give you the stuff that I'm doing when I'm not respected in the same way as them."
Kail said she doesn't want to talk about her baby daddies, especially not about the topic of her and second baby dad, Javi Marroquin, possibly giving their relationship another try.
"MTV's going to fire me after this," Kail says glumly.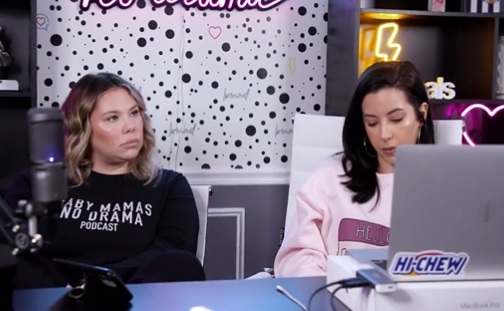 Sitting in the next room is trusty Executive Producer Larry Musnik, who joins the conversation with Kail and the other producers. Larry tells Kail he's not there to deliver a Farrah Abraham-esque firing. He does, however, refute Kail's statement that the producers don't make Leah talk about her baby daddies.
"I do think we've watched Leah and the guy thing evolve," Larry says. "I know you brought that up earlier. Where are Jeremy and Corey?"
"Y'all don't hound anybody about their baby dads the way that y'all talk to me about mine, pressure me to talk about mine," Kail shoots back at Larry, who seems surprised by the statement.
"No. Hell no," Kail said.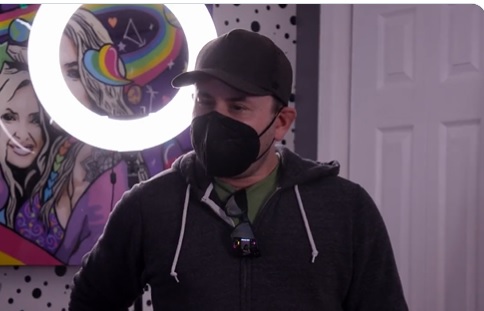 Larry explains that because Kail has more kids and more baby daddii (which The Ashley has decided is the plural of "baby daddy"), it's logical that she would discuss her co-parenting situations more than the girls with less kids/baby daddii.
"You've got four boys, three dads and a lot of moving pieces on how to move that life," Larry says.
One of the other producers asks Kail if she did her podcasts while she was on hiatus from filming for 'Teen Mom 2.'
"Yeah. I make more money podcasting than I do on 'Teen Mom,'" Kail says.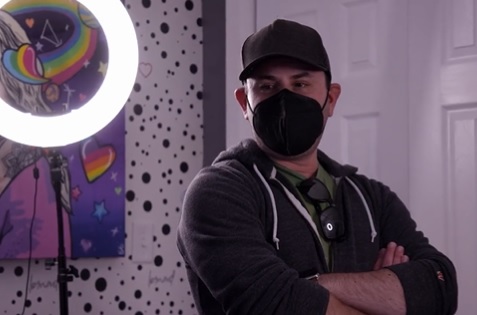 Larry looks like he's had enough and gently reminds Kail that she's only able to have her platform to do her three podcasts because she became famous from 'Teen Mom 2.'
"I'm proud of all your success, but don't forget this show made it possible," he says.
Kail is not happy. She flips Larry and the producers off and says, "Love y'all."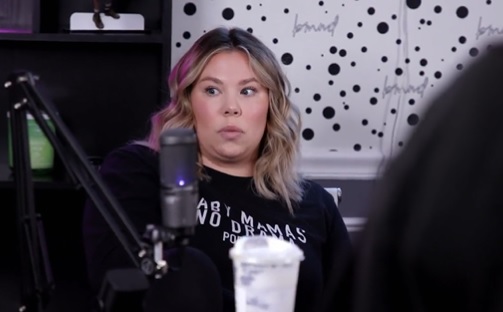 Naturally, the preview had a lot of 'Teen Mom 2' fans voicing their opinions in the comment section of the post. One notable comment came from— you guessed it— Kail's co-star (and constant nemesis) Briana DeJesus.
"Boooo! Get TF off the show then," she wrote, while also posting several tomato emojis.

The rest of the comments were a mix of positive and negative remarks about Kail.
"Oh Kail dont forget were you came from…" one person wrote.
"All she does is complain… if she's doesn't like it why come back to film if you make more money doing your podcast," someone else commented.
"Kail needs to go on! She's turning into a Farrah!" another comment reads. "Like if you don't like being questioned then don't be on the show. She treats MTV like ass! Girl bye & they should give that finger back to her."
Others voiced their support for Kail.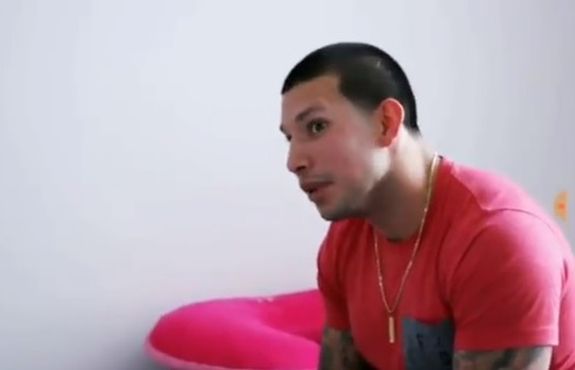 "Tell them about it Kail," someone wrote. "Everything isn't meant for TV. I totally agree with her on this one."
"If she's not comfortable with talking or filming certain s**t that's her decision. Especially when the other girls are not being asked questions that they ask her," a person wrote.
You can watch the preview clip of Tuesday's episode below!
RELATED STORY: Exclusive Details! Briana DeJesus Planning Massive Party to Celebrate Beating Kail Lowry in Her Lawsuit; Inviting MTV & 'Teen Mom' Co-Stars
(Photos: MTV)