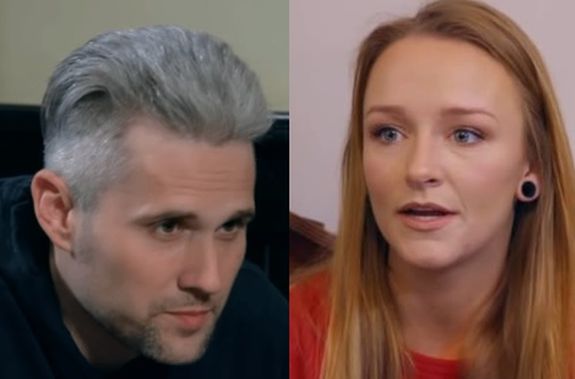 From defending their exes to reviving their international romances, it's been another busy week for the stars/former stars of the 'Teen Mom' franchise! In an effort to bring you up-to-date on the latest Teen Mom OG, Teen Mom: Young & Pregnant and Teen Mom 2 news, The Ashley brings you the Teen Mom News Pile.
Here are some of the major (and minor but interesting) 'Teen Mom'-related things that happened over the last few days…
Maci Bookout Talks About Not "Quitting" On Ryan Edwards & Surviving Marriage "Rough" Patches with Taylor McKinney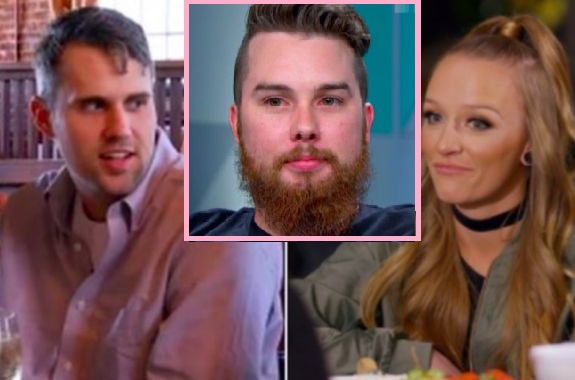 Maci recently spoke to several news outlets about how she has maintained the relationships with her baby daddies– husband Taylor McKinney and her legally challenged ex Ryan Edwards.
In a recent interview with Hollywood Life, the Teen Mom: The Next Chapter star defended her decision to stand by Ryan, despite his recent legal and relationship issues (which include, but are not limited to, a divorce, several arrests for possession of a controlled substance, an arrest for harassing his soon-to-be ex-wife Mackenzie, and more).
Maci told the outlet that she, as well as her son Bentley and Ryan's family, are currently "going through a lot" due to Ryan's actions. Still, in a surprising turn, she is choosing to stand by him and support him.
"Ryan made bad decisions, but at the end of the day, his whole world has just completely fallen apart, and I just wanted him to know that just because this has all happened, it doesn't mean I'm just going to quit on him," Maci said.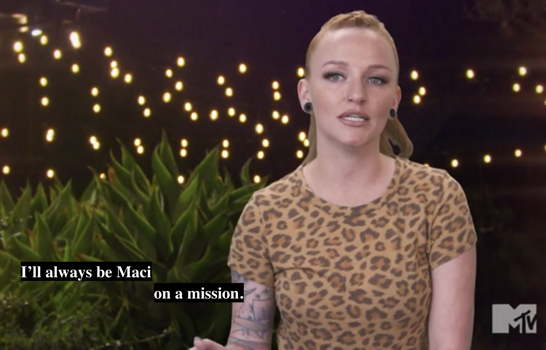 She added that her support was "mainly for Bentley. I felt like it was important for him to see me support his dad."
In an another recent interview, Maci discussed the other important male relationship in her life: her marriage to Taylor. Maci confessed that she and Taylor have had some hard times in their marriage.
"Even when we've had a rough year together, I think at the end of the day, I still choose him," Maci told E! News.
"I like him. And even if I want to punch him in the face sometimes, I'd rather argue with him or have a rough patch with him than never have a rough patch with anybody else," she said, in a statement that is giving "Farrah Speak" vibes.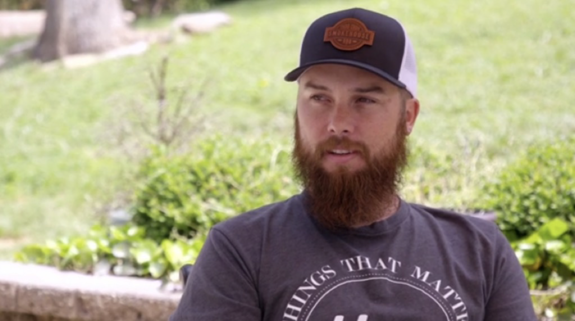 "He's just my person. And I'm like, 'Sorry, you're stuck with me,'" Maci told Taylor.
In her interview with Daily Mail, Maci talked about how she balances her renewed co-parenting relationship with Ryan, and her marriage to Taylor.
"[Taylor] is my husband, and he has raised Bentley with me, so there's just a lot of temperature checking that goes on," she said. "'[I'm trying to] not forget to check my own temperature and figure out what my boundaries are and what I'm OK with and what I'm comfortable with. It's been a lot."
Amber Portwood's Belgian Lover Dimitri Garcia Returns to Her Our Lives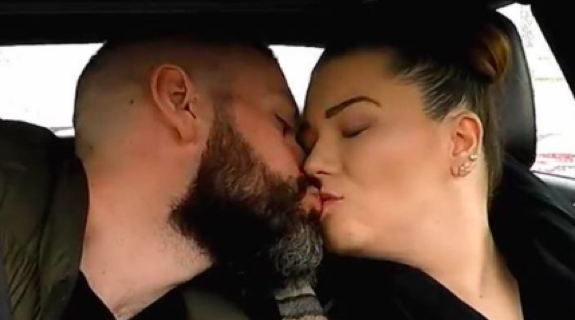 Amber is off the couch market.
More than two years after splitting from her Belgian boo, Dimitri Garcia, The Sun reports that Amber is giving it another shot with her long-distance lover.
Dimitri has reportedly been a "sounding board" for the 'Teen Mom: The Next Chapter' star as she deals with the latest custody drama with ex and (second) baby daddy, Andrew Glennon.
"Dimitri and Amber talk all the time," a source told the outlet. "She is taking things slowly, but he's been there for her during a really tough time. Dimitri has been her ear through the whole ordeal."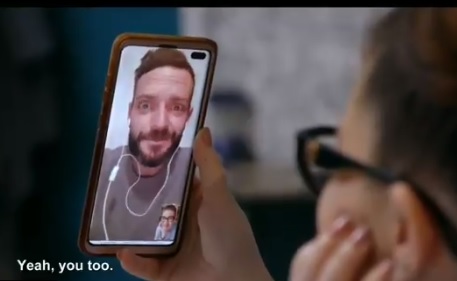 As viewers may remember, Dimitri trekked it to Indiana to visit Amber on her couch on an episode of 'Teen Mom OG' in 2019 while the two were still in a relationship. Viewers may also recall Amber making the Portwood AF strange decision to have her ex Gary Shirley chauffeur her to and from the airport to fetch her Belgian boo…and Gary making the even stranger decision to provide the couple with condoms upon Dimitri's arrival.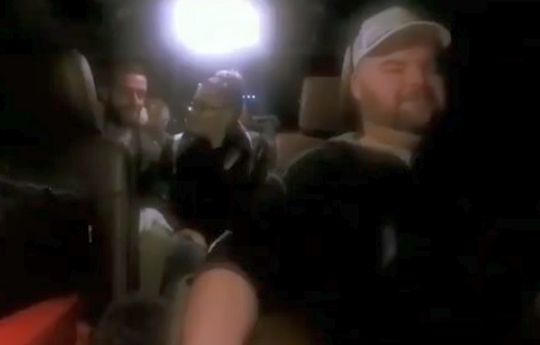 At the time of Amber and Dimitri's split, the couple cited COVID-19 as a main contributor to their demise, as travel restrictions kept them apart for many months. While the father of two was set to return to the United States in summer 2020 for another visit to Ambie and the couch puppet pals, the pandemic prevented him from doing so.
Despite their cringey declarations of love on social media and equally cringe-worthy arts and crafts projects, Amber and Dimitri were unable to stick it out and ultimately called it quits.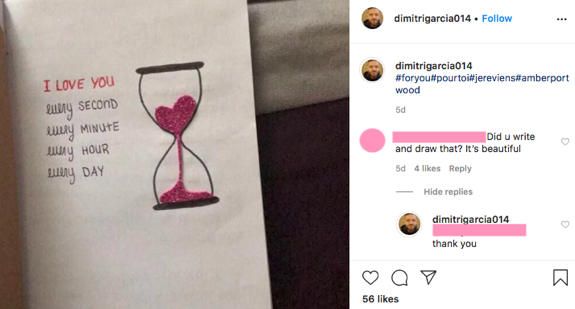 While Amber and Dimitri are rumored to be back on again, a second source told The Sun that the exes are close and remain in touch, but are not currently back together romantically.
The Ashley can confirm that Ambie and Dimitri's rejuvenated relationship goes back at least as far back as May. In fact, in photographs submitted to the Indiana court system in June, Amber's call log (which she screenshotted to show the times of Andrew's calls), clearly shows that she had made— and received—several calls from Dimitri during that time.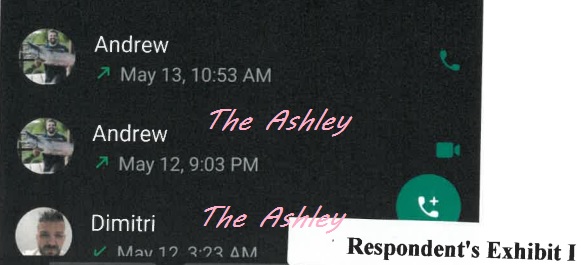 The Ashley is unsure at this time if Dimitri's mug will appear on the new season of 'Teen Mom: The Next Chapter.'
Nathan Griffith's Sister Heather Hospitalized For Fractured Jaw After His Alleged Attack On Her Last Week; More Details Released of Terrifying Attack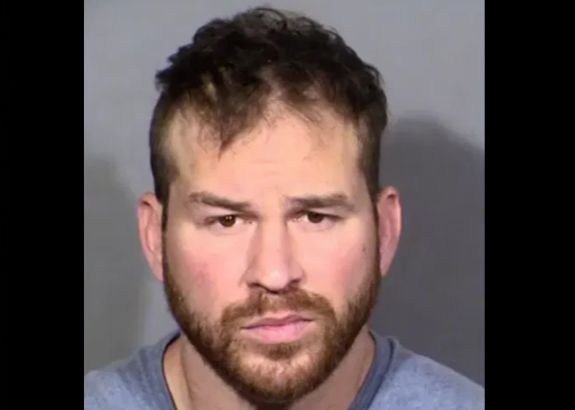 Trigger Warning: This story contains mentions of domestic violence.
Nathan's sister— who was choked and attacked last week at her home in Las Vegas by Nate—says she had to be hospitalized due to the damage caused when Nate allegedly strangled her.
In a new interview with The Sun, Heather— who had been letting Nathan stay with her following his arrest in Miami for DUI in June—claims that after the attack (which Nathan was arrested for), she required medical attention
"I went to the hospital after and got X-rays- I have a fractured jaw," Heather told the site.
According to the arrest report recently obtained by KTNV Vegas, Heather told police that Nathan "had been violent with their other siblings before but she didn't think he would be aggressive with her" so she allowed him to stay at her house.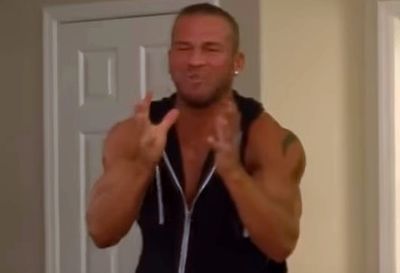 Heather said that, on the day of the alleged attack, she and Nathan drank "numerous alcoholic beverages" together, before getting into an argument about Nathan being aggressive with family members in the past.
Heather then claimed that the argument led to Nathan grabbing her by the throat and pushing her to the floor. From there, Heather claimed that Nathan would squeeze her throat until she almost passed out, then release his grip and letting her breath, and then start doing it again. She also claimed that Nathan told her "You're going to submit to me" while allegedly choking her.
After Heather kicked Nathan to get him off of her, she told cops that she grabbed a taser and called 911. When cops arrived, Nathan was outside and yelling that he "did not touch her." He also appeared to be stumbling, pacing and slurring his words, according to the arrest report.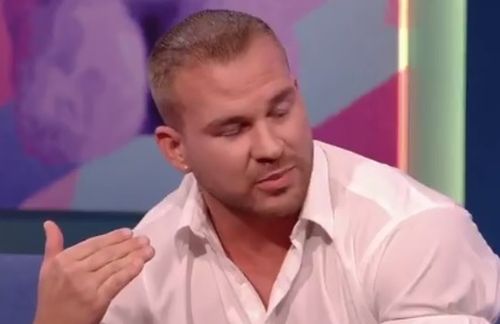 When officers examined Heather, they found "visible reddening" on the lower left side of her neck, according to the arrest report. This led them to arrest Nathan.
As The Ashley reported, Nathan was held in jail for a few days before being released earlier this week. On Tuesday, a judge ruled that Nate could be released, provided he have a "high-level of monitoring" via a tether, GPS monitor and specialized mobile phone.
"They will monitor him and make sure he isn't drinking now, which is good," Heather told The Sun.
A no-contact order has been put in place to keep Nathan from contacting Heather.
He is next due in court August 1.
Kiaya Elliott Confirms Breakup From Girlfriend Teazha; Kiaya's Mom Says She & Teazha Aren't Speaking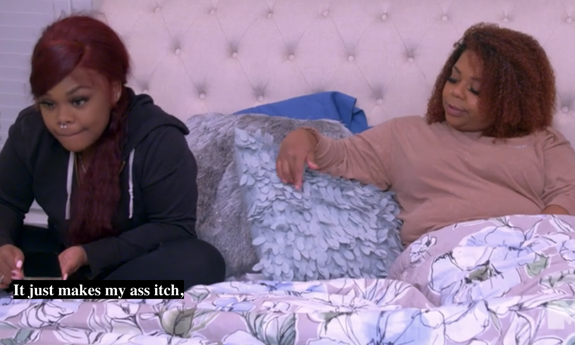 Teen Mom: Young and Pregnant star Kiaya Elliott confirmed on social media this week what many fans had already figured out—that she and longtime girlfriend Teazha have called it quits. Even more surprising, though, is that Kiaya's mom Tiffany claims Teazha isn't speaking to her anymore, despite their once-close relationship.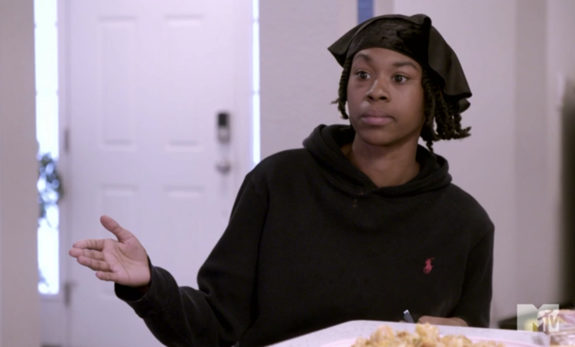 As fans of 'Young and Pregnant' may remember, Kiaya and Teazha lived with Tiffany-– along with Kiaya's son Amor-– and Teazha and Tiffany had a very close bond on the show. However, Tiffany revealed on Instagram Live this week that she and Teazha are no longer on speaking terms, despite claiming she "ain't do anything" to warrant Teazha's silent treatment.
"Unfortunately she's not talking to me, I guess," Tiffany said in a clip reposted by @teenmomfanz. "And I ain't do anything."
Kiaya went on to provide her take…in arguably the most-vague manner possible.
"This is what I can say, when somebody is going through something, whether it's internal or external, sometimes it can be projected off onto people that you actually do love and care about, but you let the things that you're going through in life get in the way of it," Kiaya said. "When you do that, that gives people no choice but to have their own opinion about the situation."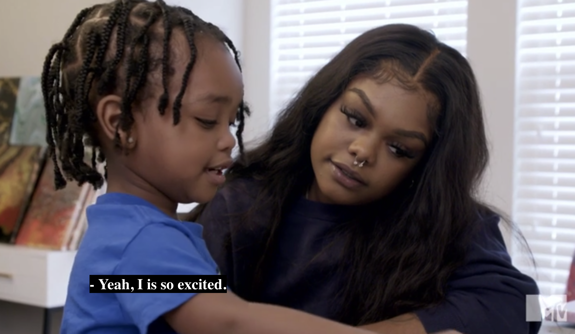 Tiffany was also asked during the Instagram Live how she felt about Kiaya and Teazha's split, to which she said "it was needed."
"I feel like the way it was done was kind of crazy, but I felt like it was needed," she said. "That's my personal opinion.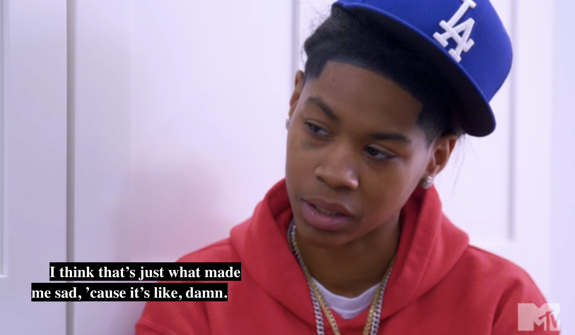 " … I think it needed to happen," she reiterated later in the video.
Kiaya added that she doesn't like "the narrative" being spread online about her and Teazha's split, arguing that people on social media don't know what they're talking about.
She also mentioned that she plans to tell her side of the story in a YouTube video, but that video has yet to be released.
To catch up on more recent 'Teen Mom' news, click here!
(Photos: MTV; Instagram)