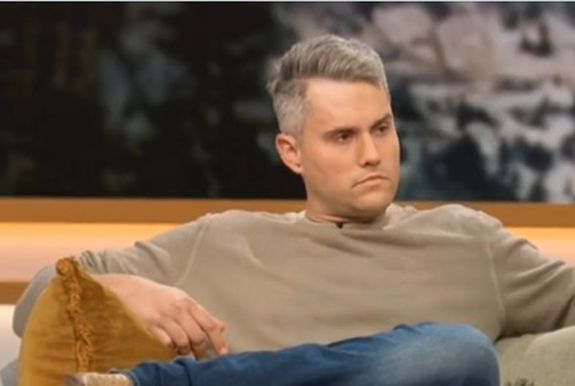 Ryan Edwards got his legally challenged behind into rehab this week, but in the days leading up to his rehab trip, the former Teen Mom OG dad had been living it up. The Ashley can exclusively reveal that Ryan was keeping himself busy by filming for Teen Mom: The Next Chapter, and dating a new girl.
As The Ashley previously told you, Ryan pleaded guilty to harassment and was sentenced to probation, GPS monitoring and rehab as part of his punishment for threatening his soon-to-be-ex-wife Mackenzie.
Before the court date, though, Ryan had been filming for the show. The Ashley can exclusively confirm that he and his other baby mama Maci Bookout filmed together at a Tennessee restaurant last week. (Before Ryan was arrested, he and Maci had been working to repair their co-parenting relationship, something that has continued even through Ryan's recent legal issues.)
"MTV was all over this," one production source tells The Ashley. "With all of this drama happening, they wasted no time bringing him back and were surprised he agreed, actually."
(The Ashley is told that Ryan had been filming for the show even before all of this drama with Mackenzie and the law went down, though.)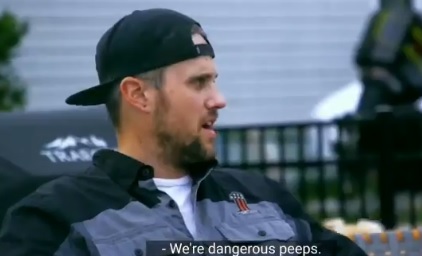 The Ashley's source tells her that there were no cameras in court on Tuesday, and that Mackenzie has not filmed at all.
Tuesday's emergency hearing was held because the District Attorney didn't fully agree with the judge's decision to allow Ryan to go to rehab. The rehab trip was later approved after it was proven that Ryan would be going to a legitimate treatment facility.
Ryan was not ordered to be at the treatment center for any specific amount of time, so his "release" date is open-ended at this point. He is required to check-in with the court on April 20, though, for a status update, but Ryan's lawyer is allowed to represent him at that hearing while Ryan is in rehab.
In between filming and living that three-hots-and-a-cot life, Ryan has also been seeing a new girl. Ryan is currently separated from his wife Mackenzie. The Ashley broke the news that Mack filed for divorce last month and currently has a restraining order against Ryan.
"Ryan has been seen around town with a woman who is actually the ex-wife of one of his friends," one local source tells The Ashley. "It is not a healthy relationship, to say the least."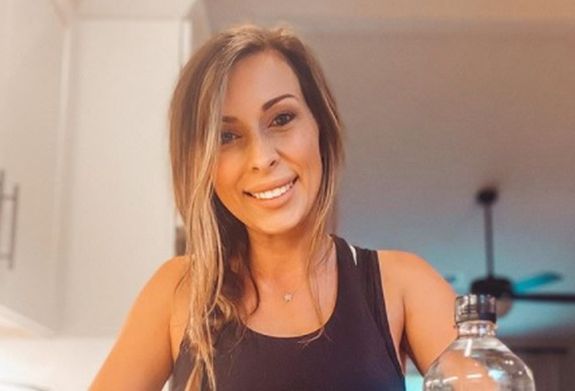 In divorce court paperwork obtained by The Sun on Wednesday, Mackenzie wrote that Ryan had become "erratic and violent" before they separated in January and that she's afraid for her kids to be around Ryan right now.
She stated in the court paperwork that, after Ryan was served the Order of Protection she filed against him last month, he "vandalized the marital residence to the extent it became uninhabitable."
"In light of [Ryan's] criminal and threatening behavior, criminal history and substance abuse, [Mackenzie] is afraid for the safety and well-being of the children in his presence."
Mackenzie asked that Ryan's parenting time with Jagger and Stella— the two kids they share— be suspended. She wrote that she was concerned Ryan would take the kids from her, or get them from school or daycare without her knowledge.
(UPDATE: Although The Sun has reported that Mackenzie requested that Ryan not have time with his kids, The Ashley can find no proof that a judge approved her request. As of press time, Ryan was still allowed to see Jagger and Stella (as well as Bentley– the son he shares with Maci), and had been seeing his kids up until he went to rehab earlier this week.)
The Sun also reports that Mackenzie is asking the judge to designate her as the kids' primary residential parent, and to order Ryan to pay her child support for both kids, as well as alimony. She also wants him to pay for the damages he allegedly caused to their home and possessions.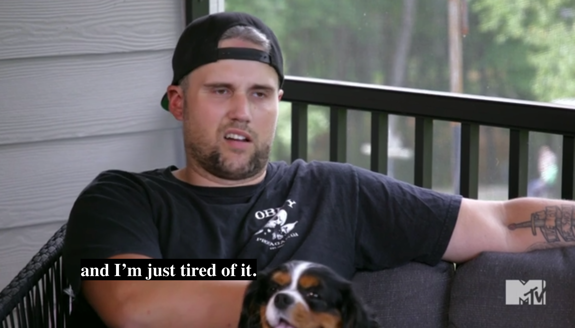 Due to the restraining order she has against him, Ryan is currently not allowed near Mackenzie, her home or workplace. He was ordered on Tuesday to wear a GPS monitoring ankle bracelet that lets Mack know when Ryan is close to her location and/or in violation of the restraining order.
RELATED STORY: EXCLUSIVE! Ryan Edwards Pleads Guilty to Harassing Wife Mackenzie; Heading to Rehab & Banned From Posting About Mackenzie on Social Media