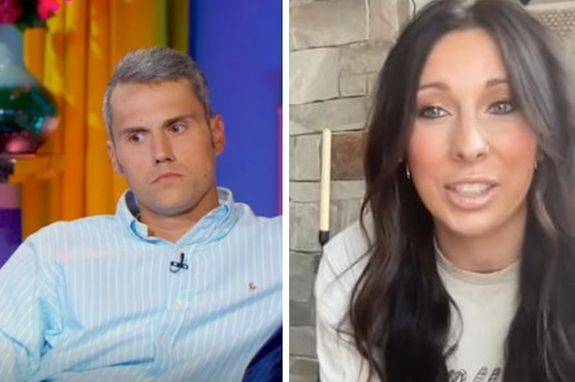 Trigger Warning: This story contains mentions of domestic violence.
Another Teen Mom marriage bites the dust.
The Ashley can confirm that Mackenzie Edwards— the wife of Teen Mom OG dad Ryan Edwards— has officially filed for divorce.
The filing took place on Monday in Tennessee, following two months of chaos for the couple. Mackenzie has retained an attorney to aid her in the divorce process. As of press time, Ryan had no attorney listed.
Ryan received notice of the divorce filing on Monday, in addition to notice that a judge had signed off on an order giving Mack temporary custody of the couple's two kids, son Jagger and daughter Stella. (Ryan and Mackenzie each have an additional son as well.)
View this post on Instagram
The judge also gave Mackenzie a restraining order against Ryan.
This is not surprising, given the events of the last few months. As The Ashley previously reported, Ryan was arrested earlier this month for violating a protective order filed by Mackenzie as well as for harassment.
(When Ryan was arrested on February 10, he was also found to be in possession of a controlled substance, and possession of drug paraphernalia. He received added charges for those alleged offenses. He has been released from jail and is due back in court in April. In the meantime, he continues to post on Instagram.)
View this post on Instagram
In the petition she filed on February 8 for the order of protection against Ryan, Mackenzie mentioned several times that Ryan allegedly got violent with her or made threats against her, sometimes in front of their children. Mack– as well as her father and co-worker—called 911 multiple times in the last two months to report Ryan's alleged violent behavior, with Mackenzie revealing at one point that she did not "feel safe" from Ryan.
Mackenzie claimed that Ryan held a pocket knife to her back, grabbed her by the neck and shoved her against the wall, punched holes in the walls of their home, called her and said that members of a "club" he had recently joined would find her and harm her, threw menthol nicotine in her eyes, and committed other violence against her.
Mackenzie and Ryan have been married since 2017. This will be the first divorce for Ryan, and the second for Mackenzie. (She was previously married to the father of her son, Hudson, whom she got pregnant with as a teen.)
In addition to his divorce and custody battle with Mackenzie, Ryan is also facing more legal issues. The Sun revealed that two warrants were filed for Ryan's arrest on Monday, one for "stalking" and one for "violating a protective order" filed by Mackenzie.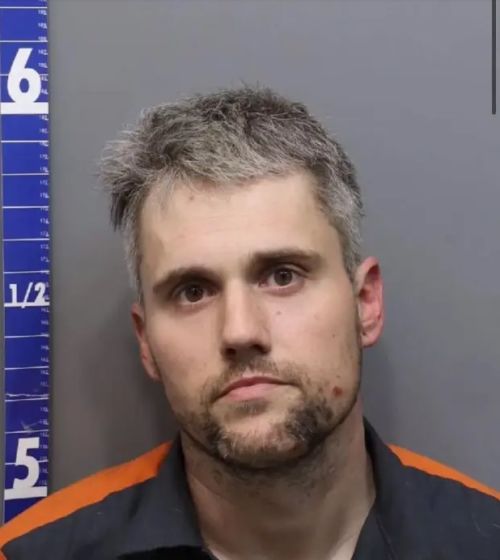 As of press time, Ryan is not currently behind bars.
The Ashley will update this story when more info is available.
RELATED STORY: Mackenzie Edwards Says She's "Not Safe" Near Husband Ryan In Newly Surfaced 911 Call; Her Father & Co-Worker Ask Authorities To Help Mackenzie
(Photos: MTV; Instagram)