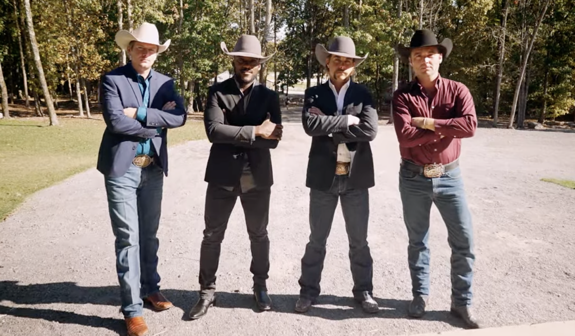 Break out your boots and spurs– it's time to head down to the farm in the hope of finding love.
After nearly 15 years, FOX is bringing back Farmer Wants a Wife, a reality series that follows four cowboys looking for love.
According to Starcasm, the UK-originated series has a large following overseas, inspiring spinoffs in 32 countries including Bulgaria, Latvia and South Africa. (TV Insider reports that the Fremantle-owned format has also led to 180 marriages and more than 400 children.)
While the original series saw multiple women vying for the love of one single farmer, the plot has been redeveloped to feature four single farmers, each with their own group of eight potential partners.
"In this upcoming series, city meets farm in the search for true romance," the synopsis states. "Four farmers from across the country embark on an adventure of a lifetime in the hopes of finding their future spouse. Women will leave behind the dating apps and pursuit of love in 'the big city' in favor of classic American courtship.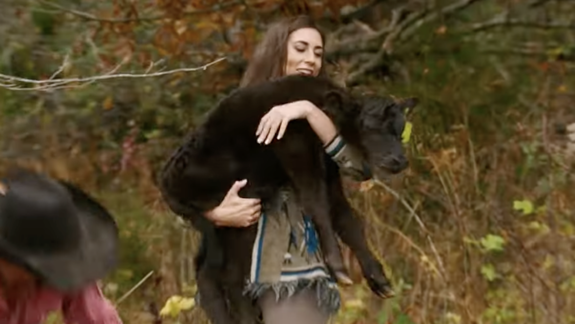 "The farmers will take their group of daters to their farm and show them what it is really like to live as ranchers do-– from tending to the homestead to feeding cattle and baling hay. For the daters, the realities of this lifestyle may beg the question: how much of your life are you willing to change for love?"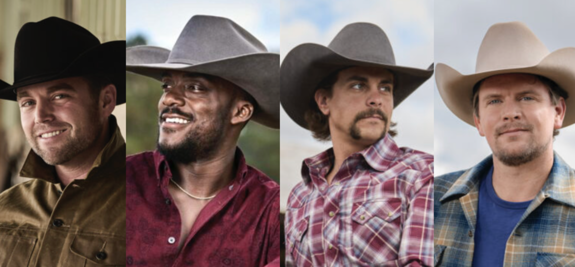 The four farmers who will be looking to lasso the love of their lives in the upcoming season are Hunter Grayson, 31, of Watkinsville, Georgia; Ryan Black, 32, of Shelby, North Carolina; Allen Foster, 32, of Williamsport, Tennessee; and Landon Heaton, 35, of Alva, Oklahoma.
Fittingly, country singer Jennifer Nettles of the band Sugarland will host the upcoming series.
"Bringing the world's most-popular dating show to FOX requires a superstar host to match," Allison Wallach, FOX's President of Unscripted Programming, said in December. "And we found the perfect pairing in Jennifer, a multi-talented entertainer who's a little country, a little big city and huge on heart and humor, making her the perfect choice for wrangling romance in the heartland."
'Farmer Wants a Wife' premieres March 8 on FOX. Meet the ladies hoping to fall for a farmer below.
RELATED STORY: Producers of 'The Bachelor' Resume Casting Senior Citizens for Long-Awaited Dating Show 'The Golden Bachelor': Here's How to Apply
(Photos: FOX; Instagram; YouTube)