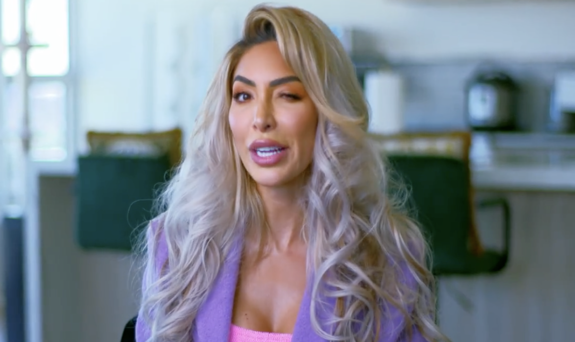 Farrah Abraham is looking for love– and seemingly her complete opposite.
The former Teen Mom star took to social media recently to give fans a look at the mile-long list of things she's looking for in a life partner, The Sun reports, while also revealing the bio she's presenting to unsuspecting victims these allegedly interested single men online.
"To know me is to discover that I'm romantic, warm-hearted, fun-loving, authentic, supportive, spiritual, emotionally available, optimistic, family-oriented and a lifelong learner," Farrah claims.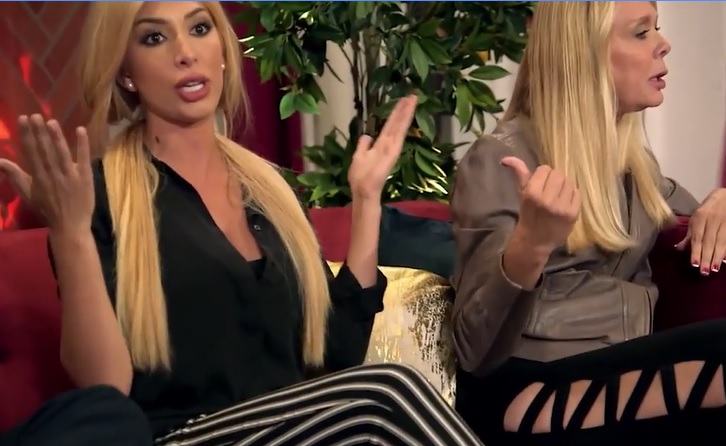 She goes on to mention her daughter, whom she is "so proud of," adding that she's open to either having more children, or simply enjoying the families she and her future partner already have. Farrah also claims she's "passionate about sharing quiet moments together" (as long as she can document them for social media, we presume).
" … doing the right thing, new experiences and adventures, learning and exploring life to its fullest, traveling near and far (does Bora Bora excite you?), cultural experiences, the feel of the sun on my skin, dark chocolate, my pets (I have a mini horse, peacocks, dogs and a cat!)," Farrah mentioned in her bio.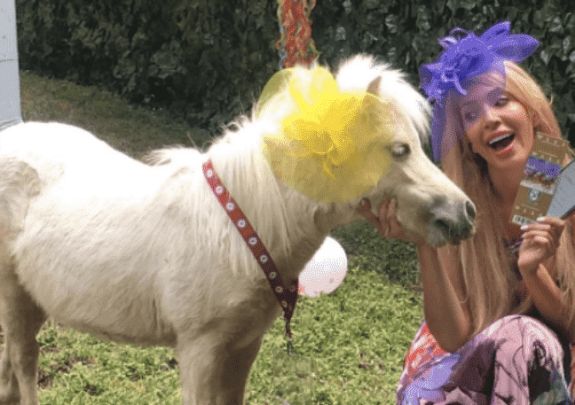 " … comedy, red carpets, holding hands and walking on the beach, romantic candlelight dinners," Farrah lists as her 'likes,' before telling her potentially beaus that they better enjoy doing laundry, given that she likes "cool, clean sheets"…oh, and "the belief of the kind of love that lasts forever."
As for what she's specifically looking for in a suitor, Farrah said she's "charmed by an intelligent man with a beautiful mind."
"You will be my hero if you are loving, compassionate, emotionally available, mentally healthy, a good communicator, supportive, authentic, spiritual, sensual, trustworthy, family-oriented, passionate, non-addicted, possess self-awareness and live with integrity," she continued.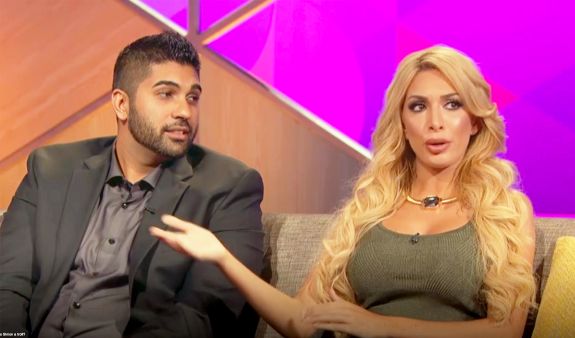 Farrah, who stated back in June that all of her future suitors will have to get "a psyche eval & brain scan," didn't mention any requirements of this sort in her dating profile, though she does want her future partner to be accomplished in his career and financially secure…just like her, apparently.
" … so we can afford to play at the same level, including being able to travel and live a comfortable lifestyle," she explained. "Bonus points if you have a wonderful smile, a great sense of humor, and a generosity of spirit … .
" … You are a man who has space for me in his heart and in his arms," she added. "I will admire that you go after your goals and find space to balance relationship, play, family and personal time. You know how to give and receive love, and you value monogamy."
Farrah also tells her possible boos that, if they want to be her lover, they better keep themselves in tip-top shape physically.
"You are motivated to stay healthy, handsome, and fit so we can spend many happy, quality years together," Farrah states.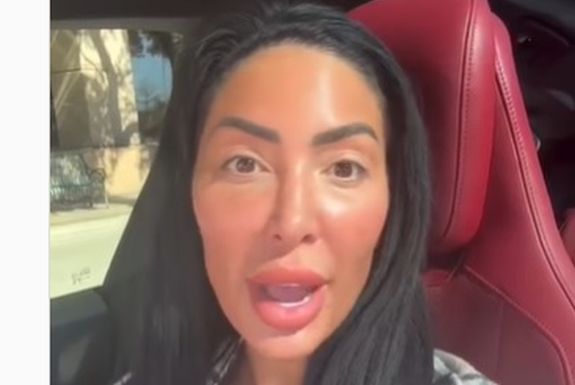 The real kicker in Farrah's word salad dating profile is the fact that she promises potential mates a "respectful, drama-free, peaceful" relationship that is also "silly" and "loving."
"Will you join me?" Farrah asked.
RELATED STORY: Farrah Abraham's Mother Debra Danielsen & Former Best Friend Discuss Farrah's Claims of Abuse, Her Sex Work & Her Father Michael
(Photos: MTV; Vh1; Instagram: YouTube)