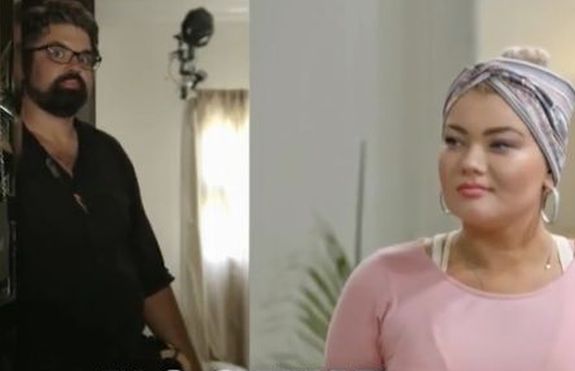 Amber Portwood is fighting back against her baby daddy, Andrew Glennon, and his latest attempt to strip her of parenting time with their son, James.
In new court documents exclusively obtained by The Ashley, Amber responded to Andrew's claims that she was a neglectful parent, providing photos and text screenshots that she feels proves that Andrew is just trying to interfere with her time with James and "cause her emotional and likely financial hardship."
She also states that the timing of Andrew's "emergency motion" is suspicious, given that he did not file it for 10 days after the events that took place. In addition, Amber claims that Andrew filed two days after he received an email (via her lawyer) with the dates she intended to take James for the "extended summer parenting time" she is allowed to have. (Amber requested to take her summer time from July 5- August 22.)
Two days later, Andrew filed his motion to suppress Amber's parenting time with James completely.
"Petitioner genuinely fears for the minor child's safety in Respondent's care and
believes that it would endanger the child's physical health and well-being and significantly impair the child's emotional development for Respondent to exercise parenting time at this time," Andrew wrote. "Petitioner believes that it is in the child's best interest that Respondent's parenting time with the minor child be suspended immediately pending further Order of this Court."
As The Ashley told you last Thursday, Amber and Andrew faced off in court (with Andrew being beamed in via videochat, because he and James now live in California). The judge did not approve Andrew's emergency motion but did not dismiss it either, as Amber had requested.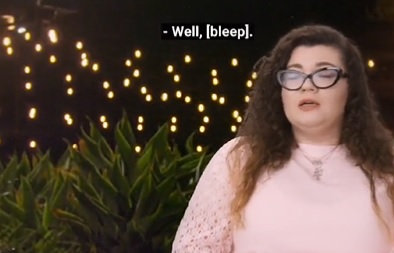 In the court docs obtained by The Ashley, Andrew states that it was agreed that Amber would have James (while she was in California) from May 13-May 18. The visit seemed to be going well, based on texts that Amber provided to the court that were between her and Andrew from the previous days. (The text were friendly in tone and discussed James' activities while with Amber. In one text, Andrew even tells Amber, "Well done momma.")
Things went south on May 16, however, when, during a video call with Andrew, James busted his lip while jumping on the bed.
"The minor child had busted, bloody lip," Andrew claimed. "The minor child became hysterical, [Amber] began yelling, and [Amber] immediately terminated the video call with the [Andrew] and refused to respond for an extended amount of time to his numerous inquiries, including phone calls and text messages, as to what happened and what was going on."
Andrew then stated that he "feared for [James'] safety" and went to Amber's hotel and retrieved James (somewhere around 1:30 a.m.). He claims Amber made a big scene in front of James because Andrew was taking the kid.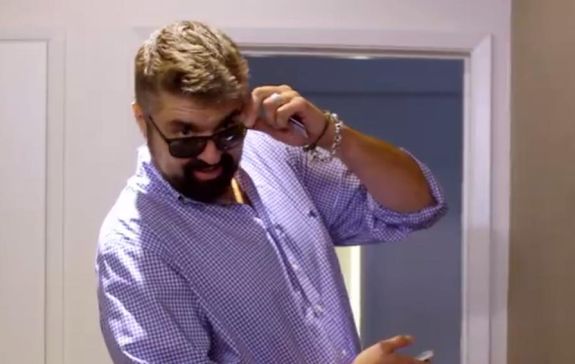 Amber explained what happened in her response to Andrew's allegation, stating that Andrew conveniently left out that James' bloody lip was caused when he fell— while on video chat with Andrew.
"Father fails to advise the Court that James suffered bloody lip during the video call with his Father. James was jumping on the hotel bed and bit his lip. A five-year-old jumping and biting his lip (on video call with his Father) is not an emergency," Amber wrote in her response to Andrew's emergency motion. "When the child injured his lip, Mother terminated the video call to tend to him. During this time, Mother missed phone call from Father. She returned his call and spoke with Father two minutes later."
(Amber submitted her phone's call log to show what time Andrew's calls came in, which ones she missed and when she spoke to him.)
She claims that James only became hysterical (as Andrew stated) because of Andrew's actions.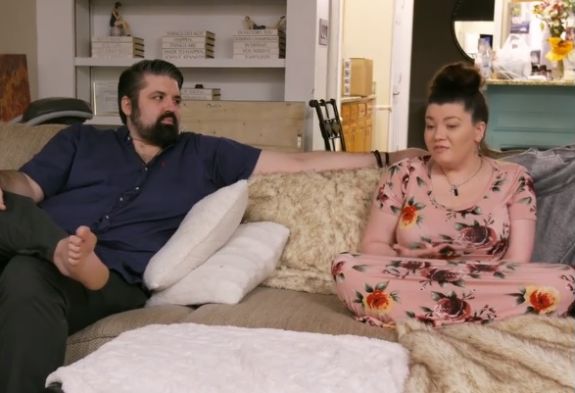 "Mother advises the Court that the minor child only became upset because of Father's exaggerated and relentless statements and reactions during the video call and upon arriving at the hotel where Mother and James were staying," Amber wrote. "As result of Father's actions and behavior, Mother's parenting time was interrupted and prematurely ended."
"How dare you ask to pick him up because he jumped up and bit his lip!" Amber texted Andrew at 1:36 a.m. (according to the screenshots she submitted to the court.) "…You broke my heart for this one seriously."
In his original filing, Andrew questioned if Amber had been bathing James during the visit, given that he had developed a "painful, blistering rash" on his back side. Andrew stated that Amber "became very aggressive with [Andrew] when he inquired if the minor child had been bathed while in her care."
In her response, Amber did not deny that James had the rash; however, she stated that she discovered it at the same time Andrew had, and that the rash was from James not wiping after using the bathroom. Amber claims she was unaware that James was not able to wipe himself and that Andrew had been doing it for him. She stated that she only became aware of this when James finally asked her for help, during the video call with Andrew, at which time she discovered his rash.
Amber pointed the finger at Andrew for this one, telling the court that Andrew— being the custodial parent— should have been teaching James how to clean himself.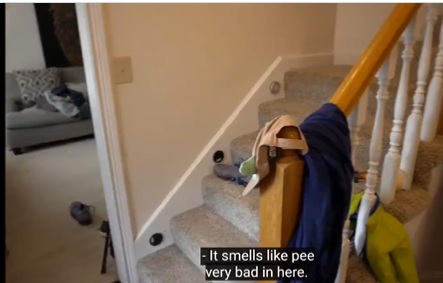 "A five (5) year old that develops rash because he has not been taught age-appropriate bathroom hygiene (by the custodial parent) is not an emergency," Amber wrote.
The final reason Andrew gives for wanting to suppress Amber's parenting time with James is that Amber was drinking alcohol during her time with James.
In her response, Amber does not deny that she had a drink while with James. However, she provided all her receipts from her visit with James, showing that the day in question, she had ordered one vodka spritz, along with dinner for her and James. (It's unknown how Andrew found this out. The drink was ordered around 4:30 p.m. and the call didn't take place until late evening. It's possible that Andrew saw the can in the background during the video call, but The Ashley is purely speculating on that.)
Amber states that, in his emergency filing, Andrew purposely left out details about her drinking to make it look like she did something wrong. In fact, she said that she and Andrew (and Andy's mom) had gotten together for dinner with James a few days before May 16, and Andrew's mother bought Amber a glass of wine to drink with dinner, and Andrew had been OK with that. (Amber provided a photo of her with James at the dinner, where the glass of wine is sitting next to Amber.)
"An adult responsibly drinking an alcoholic beverage in the presence of minor child is not an emergency," Amber wrote.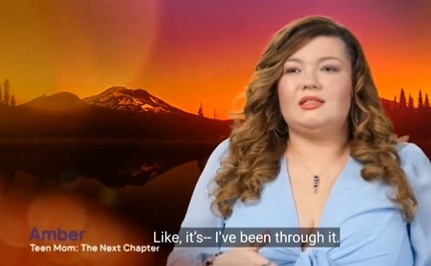 Amber asks the judge to dismiss Andrew's emergency motion, and to make him pay her attorney fees (which she claims now amount to over $6,000) for the additional work they have had to do because of the motion. (Amber fired her lawyer and got a new one over this motion, although it's unclear why.)
"As result of Father's actions and behaviors Mother engaged new counsel," Amber wrote, adding that Andrew purposely left out info to make Amber look bad in the public eye.
"As the Court is aware, Mother is public figure. Father has made baseless allegations and provided the Court with selective information. Mother believes that Father's allegations are made to cause her emotional and possible financial hardship," she wrote.
While the judge has not granted or dismissed Andrew's motion, she did agree with Amber and ruled that what Andrew presented was not an "emergency" and did not warrant immediately stripping Amber of her time with James.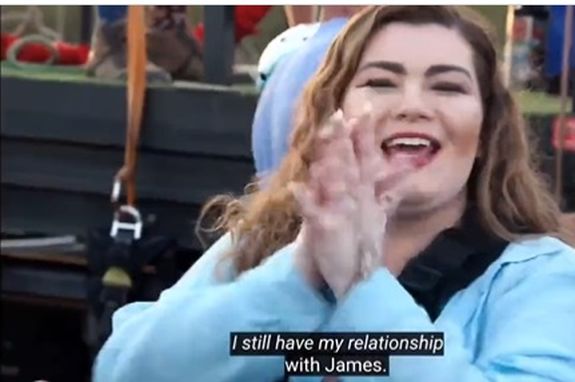 "The Petitioner has failed to allege any circumstance or fact that constitutes an emergency or that Respondent's parenting time should be restricted," the judge wrote in an order filed on May 30.
On Wednesday, Andrew and Amber had another hearing (where Andrew again appeared via video chat). Evidence was presented, and Amber gave testimony. They were only given 90 minutes, so the hearing had to be continued until July 17, at which time Andrew will be allowed to cross-examine Amber. They will have another 90 minutes.
After that July 17 hearing, another hearing is set for July 31.
The Ashley will update this story when more info is available…
RELATED STORY: Brief Update: Amber Portwood & Andrew Glennon Appear in Court For Hearing To Respond to Andrew's Motion to Suspend Amber's Time with Son (Exclusive)