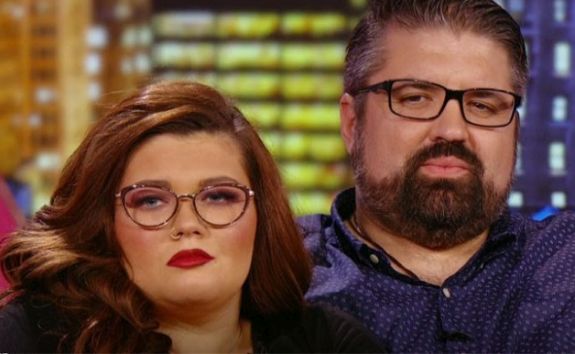 Note: The Ashley is aware that this is not a full update. She will post new details from the court hearing as she gets them. Stay tuned…
Amber Portwood came face-to-face (kind of) with her baby daddy Andrew Glennon on Thursday in custody court
As The Ashley previously told you, Andrew recently filed an emergency motion to have Amber's parenting time with their five-year-old son, James, suspended. On Thursday, the Teen Mom: The Next Chapter star and her attorney appeared in an Indiana courtroom, with Andrew appearing via video chat, due to him (and James) now residing in California.
The court hearing lasted about two hours.
The Ashley can reveal that Amber and Andrew were both sworn into court, and then both sides were able to show their evidence and give testimony (and witness statements).
The judge has set another hearing for Wednesday, July 5 for 90 minutes, with Amber and Andrew both being ordered to appear.
Andrew's motion has not been dismissed, but it has not been granted either.
Amber has battled back against Andrew since he filed the motion on May 26. She responded to the motion days after it was filed, and filed a motion of her own to have Andrew's request denied. She also asked the judge to make Andrew pay for her attorney's fees for the work done because of Andrew's emergency motion.
In the days since, Andrew has filed a witness list and/or a list of exhibits that he feels will show that Amber's parenting time with James should be suspended. On Tuesday, Amber filed a rebuttal.
The Ashley will have more on what Andrew's motion entailed soon. Stay tuned…
RELATED STORY: EXCLUSIVE! Andrew Glennon Files Emergency Motion to Suspend 'Teen Mom' Amber Portwood's Parenting Time with Their Son
(Photo: MTV)