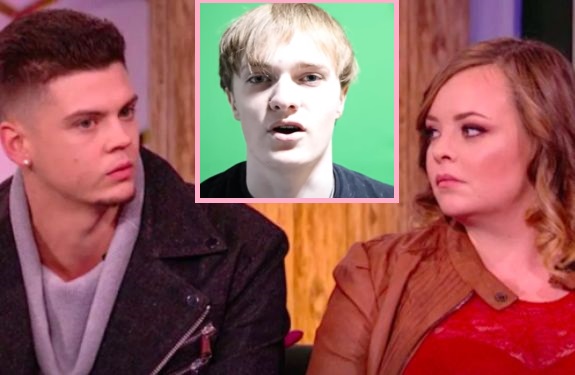 Catelynn Lowell's family feud rages on!
Just a week or so after Catelynn blasted her mom April, teen brother Nick and grandma Judi on social media, Nick released a new video directly addressing his sister— and revealing why he dislikes Cate's husband, Tyler Baltierra.
Nick's new video— which was posted to his YouTube channel on Wednesday— also defends April, and doubles down on the accusations he made last week about Ty and Cate taking their kids' money, and about Tyler's sexuality.
"Last week my family— and all of our problems— went viral on social media after my sister leaked screenshots out of context, that [were] posted to her Instagram with nearly 5 million followers," Nick begins his video.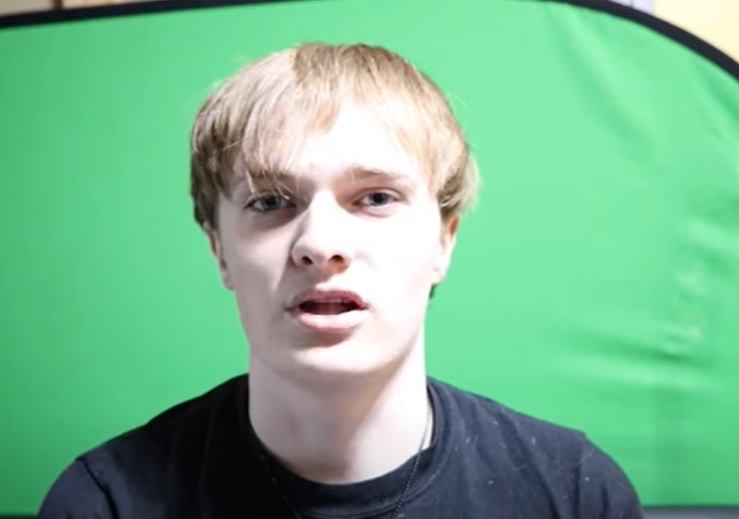 He states that he said some things about his sister's finances and about Catelynn's husband Tyler Baltierra that he regrets. (Nick basically stated that Cate and Ty took money from their kids' bank accounts to pay off their nearly $1 million tax debt. He also stated that Tyler has a boyfriend in Arizona. Click here to read everything Nick said.)
While Nick said he regrets making those statements, he insists he was telling the truth.
"While I maintain that the things that I said were true, it wasn't my place to talk about, so I wanted to start off this video by apologizing to my sister," Nick said.
Here's a breakdown of some of the other topics Nick discussed in his video.
On why he doesn't like Tyler & the person he says Catelynn's become because of Tyler:
"I love my sister. I just don't like who she's become over the years, and I don't blame her," he said. "I want to make that very clear. The problem isn't my sister, it's the person she's married to."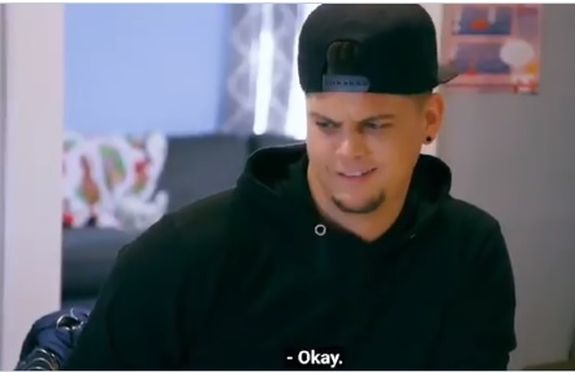 "I used to love Tyler, but I feel like Tyler doesn't like us and he's never really tried to hide that. Recently, my feelings toward Tyler have changed. I don't like Tyler because of the way he treats my sister."
Nick then placed a few quick clips of Tyler insulting Catelynn's weight (including the infamous "I don't want no heifer for a wife" scene.)
"I can't and won't respect a man who tells my sister that he'll love her no matter what, then proceeds to call her a heifer; a person who says he doesn't care how she feels, a person who would constantly drag her down about her weight, and make her cry herself to sleep," Nick said.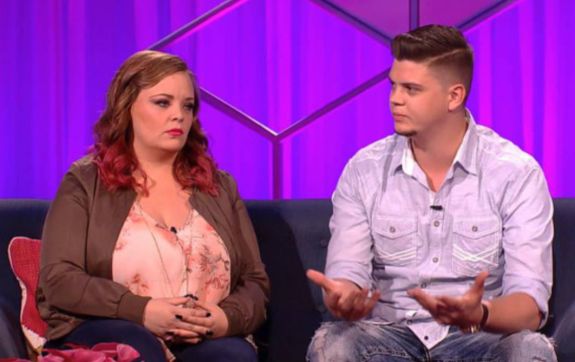 "She couldn't even slice a pizza without Tyler telling her he's afraid of how big she'll get," Nick said, adding that Tyler has allegedly made comments about how people with weight problems "disgust him."
"If he can say these things in front of MTV cameras, what does he say behind closed doors?"
"The truth is, I miss my sister. Well, the person that she used to be," Nick added.
On fans' claims that Nick & April use Catelynn for her money:
Cate has banked literally millions in 'Teen Mom' cash over the years, but Nick insisted that, despite what people say, their family feud has nothing to do with money.
"My mother and I have made our own money off of MTV and 'Teen Mom' and we have never, and will never, need her money," Nick said.
On Catelynn's relationship with April: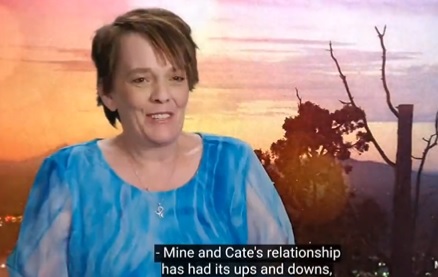 Nick stated that the majority of the family's issues are between Catelynn and April. (As The Ashley previously reported, Catelynn was angry last week that April drank while she was with Cate and Ty on their recent visit with their biological daughter, Carly. April's drinking has caused a lot of problems between her and Cate over the years.)
"I don't like our mom being vilified when she had one beer when everyone else around her was drinking, which you know is a trigger for her," Nick said. "Mom loves you, and your children. She even babysits them whenever you want her to. All she asks in return is for you to not vilify her on TV or social media.
"She has done everything that she can to repair the relationship she once had with you that was ruined because of TV."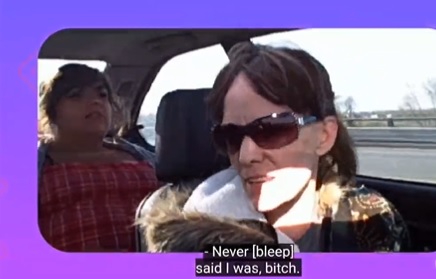 "I love my mom and I'm so proud of all the progress she's made over the years," Nick said. "Was she a perfect mom? No. Does she have a lot of regrets when it comes to her children? Of course."
Nick went on to say that, because she's been on 'Teen Mom' for so long, it's easy for fans to "villify" April without really knowing her.
"My mother used to struggle with mental health and depression. She has since pulled herself away from that," he said. "So whenever I see someone trying to bully her, I take offense to that. My mom is literally my best friend, and I'll go toe-to-toe with anybody for her, because she's not the person that social media thinks she is. I wish you guys knew that."
On Catelynn & Tyler's claims that he stole from them:
At this point in the video, things get a bit weird.
Nick addresses Catelynn's claim that Nick stole from her and Tyler. He states that he has never stolen from them, and that the item that was allegedly stolen from the Baltierra home was some sort of microphone.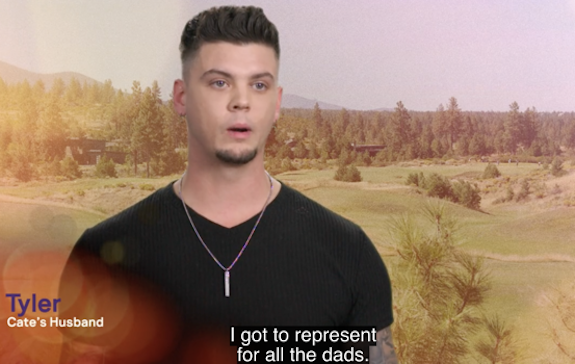 Nick goes on to claim that he's "95 percent innocent" of the theft crimes he's been accused of. (Um…?) He then claims that he was "threatened by the person who stole it" at knifepoint (as you are…)
"I was told that if I ever told anybody about it, he would un-alive me," Nick said. "He then forced me to text this guy and mess with him for about a month, which I stupidly did."
(Um…?)
"But when they accused me, I tried to tell them what actually happened, and even went out of my way to prove my innocence," Nick continued.
While he doesn't reveal who the knife-threatening thief is, he does state that he's allegedly someone who is related to Tyler.
Nick's story gets wild, bringing in fake cops and lie-detector tests, naturally.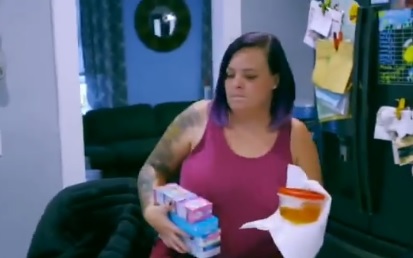 "[Tyler] convinced [Catelynn] that I was lying, and even went out of his way to make me look guilty," Nick said. "First, a friend of theirs even impersonated a cop and interrogated me over the phone. And then they went out of their way to pay for a lie-detector test that came out inconclusive."
(Last week, Nick showed screenshots of texts allegedly between him and Catelynn that talked about the lie-detector test.)
"I've never lied to my sister and I've never stole from her. To have something like this hanging over us to a degree where I'm not allowed to see my own niece hurts more than anything Tyler could say about me."
Nick claimed he only made the video because he wanted Catelynn to see it, and she has blocked him from communicating with her other ways.
Cate and Ty have yet to publicly respond to Nick's new video.
You can watch Nick's full video below.
RELATED STORY: Catelynn Lowell's Brother Nick Claps Back After Catelynn Posts About Feud With Her Family; Nick Claims Catelynn & Tyler Baltierra Took Money From Their Kids & More
(Photos: MTV; YouTube)