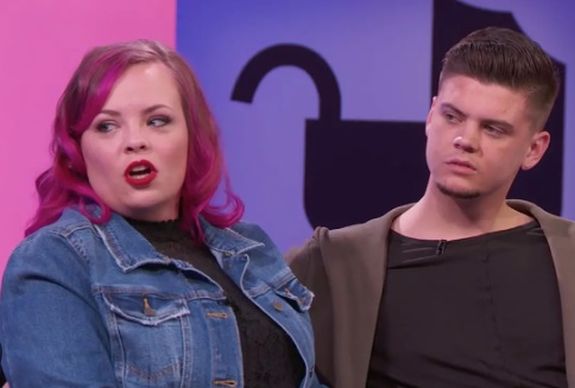 Teen Mom: The Next Chapter stars Catelynn Lowell and Tyler Baltierra shared a rare family photo to social media on Sunday featuring their three young daughters and their 14-year-old biological daughter, Carly. In a heartwarming comment left on Catelynn's post about their visit with Carly, Tyler expressed his happiness to be with all four of his biological daughters and Catelynn, praising both Cate and Carly's parents Brandon and Teresa.
As you may remember, Cate and Tyler placed Carly for adoption during their 2009 episode of 16 and Pregnant. Carly's parents, Brandon and Teresa, were featured in the episode, and Cate and Tyler's visits with the family were documented on the early seasons of Teen Mom OG.
Over the years, Cate and Ty have had some tension with Brandon and Teresa, mainly over the fact that Carly's parents don't want Catelynn and Tyler sharing photos or information online or on the show about Carly, who is now 14.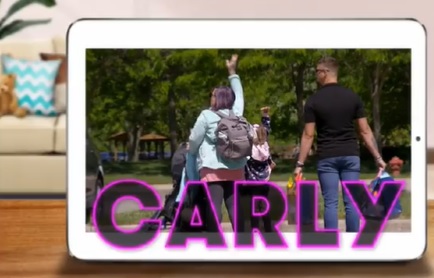 Since placing Carly for adoption, Cate and Tyler have welcomed daughters Novalee (in 2016), Vaeda (in 2019) and Rya (in 2021). While their visits with Carly later took place off camera-– and at one point, not at all–- Cate and Tyler revealed Sunday that they recently had "an amazing visit" with the teen.
(The group is shown walking away from the camera in the photo Cate posted, likely keeping with Brandon and Teresa's request to keep their daughter's life private.)
"Had an amazing visit with our girl. She's funny, kind, SMART, goofy and STUNNING," Cate posted to Instagram. "Adoption is hard and saying goodbye time and time again is soooo hard!!!! But seeing all of our girls together, getting to know Carly deeper and deeper each time and being with all four of our daughters is truly such a blessing!"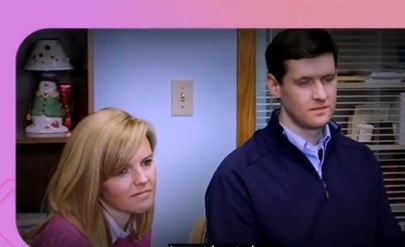 In his comment on Cate's post, Tyler called the time spent with Carly, Cate and their three daughters "truly indescribable." Tyler also shared some kind words about Carly's parents, Brandon and Teresa.
" … Her parents have done such an amazing job raising her!" Tyler wrote, adding that it was "pure magic" getting to see Carly interact with her sisters.
" … They have an unmistakable connection that's bonded between forces that are far greater than just shared dna…it's literally pure transcendental magic. I didn't want it to ever end."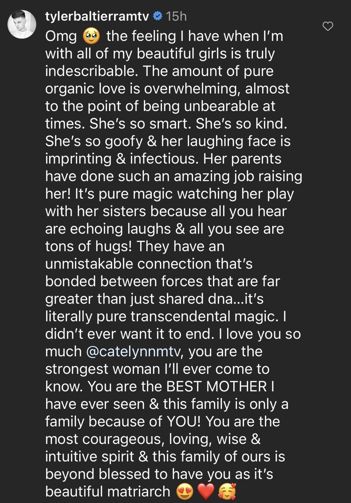 Tyler also gave his wife a shoutout for being the "strongest woman I'll ever come to know."
" … You are the BEST MOTHER I have seen & this family is only a family because of YOU!" Tyler wrote. "You are the most courageous, loving, wise & intuitive spirit & this family of ours is beyond blessed to have you as its beautiful matriarch."
Catelynn's father, David Lowell, was also present for the meet-up with Carly. In a comment left on Cate's post, David described it as a "beautiful, emotional, loving time."
"Thank you for the opportunity to have shared this next visit with Carly," he wrote. "She's a beautiful soul. The bond is magical between her sisters and you two. That hug from her was priceless."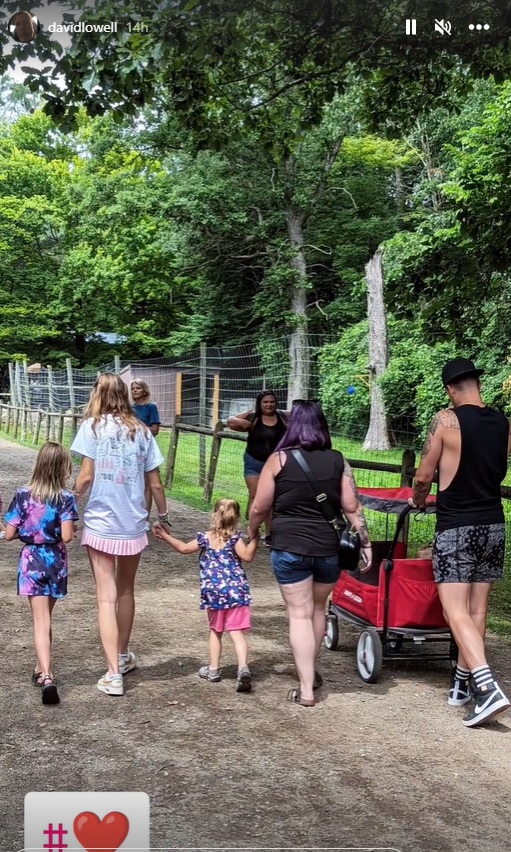 Cate and Ty's trusty adoption counselor, Dawn Baker, was also present for the meet-up.
"Loved every moment of the visit with and for you guys!" Dawn wrote. "You sure do make beautiful daughters and it is very clear that they ALL love you."
Camera crews were present to capture footage of the visit with Carly, so it's likely that it will be covered during the upcoming season of Teen Mom: The Next Chapter.
RELATED STORY: Former 'Teen Mom' Star Mackenzie McKee Gives Sad Update on the State of the Relationship Between Her Ex Josh & Their Kids
(Photos: MTV; Instagram)