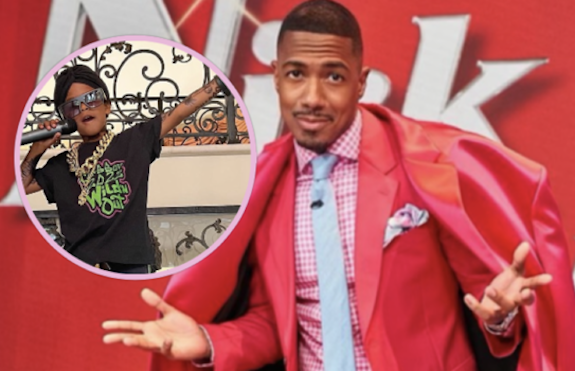 Nick Cannon is preparing to have a conversation with son Golden about the ever-growing Cannon family tree, according to People, though the Wild 'N Out host suspects his six-year-old has "kind of already figured it out."
"I think right now is the time to start having, and this has been a family debate, about when to have the full and honest discussion with the six-year-old because he's a genius," Nick recently revealed during an appearance on The Language of Love with Dr. Laura Berman. " … and I think the school that he's in, he's on the Internet. He knows his dad is known for having a lot of kids."
Nick stated that, at home, Golden has two full siblings. (In addition to Golden, Nick and Brittany Bell also share two -year-old daughter Powerful Queen and son Rise Messiah, 9 months.) However, he's aware that he has other brothers and sisters who don't live with him.
"He knows about his older siblings [that have different mothers than he does]. He's been around the younger ones," Nick said, adding that, while Golden has been around some of his other half-siblings, no one has ever specifically told him that those kids are his brothers and sisters.
"He's been around them, just nobody talks about it," Nick said.
In July 2022, Nick welcomed son Legendary Love with Bre Tiesi. Two months later, LaNisha Cole gave birth to daughter Onyx Ice. Nick and Abby De La Rosa welcomed daughter Beautiful Zeppelin in November 2022. (The pair already shared twin sons Zion Mixolydian and Zillion Heir, born in 2021.) In December 2022-– a year after their son Zen passed away at the age of five months-– Nick and Alyssa Scott welcomed daughter Halo Marie.
Nick is also a father to 12-year-old twins Moroccan and Monroe, whom he shares with ex-wife Mariah Carey.
Nick said he has already had the (likely awkward) sibling chat with his two oldest children and is currently in talks with Golden's mother, Brittany, about doing the same with their oldest son as he feels it's the right time.
As for how those conversations will go–- and how they've previously gone-– Nick said he'd assure each child that they are special while explaining he's had "other relationships that have produced other children that I love dearly as well." Nick said he'd follow up the conversation by asking the child how he feels about the situation.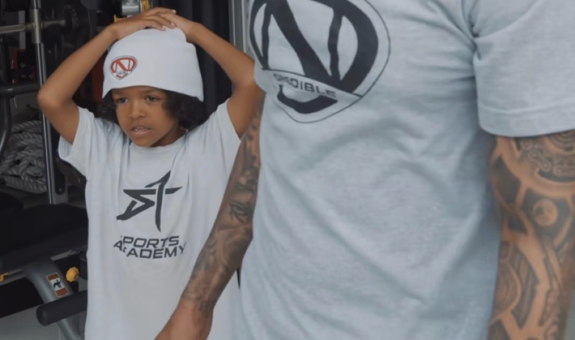 Nick also revealed on the episode that while his kids are often around one another, he's yet to have all of them together at one time.
" … as much as that may be a wish of mine, I've got to respect that's not a wish of everyone's," he said. "I think that we'll get there. One of the things I've witnessed from some of my elders in the game, once the children get of age to make their own decisions, it'll happen."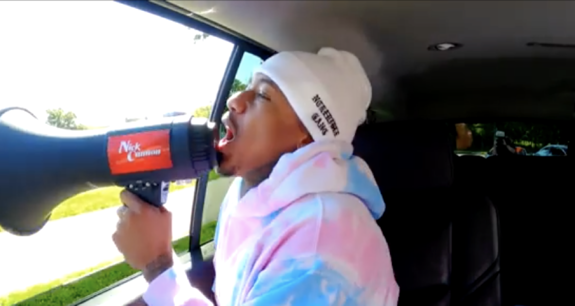 Because his children are all currently under the age of 18, Nick acknowledged that they're "under their mothers' jurisdiction" and that he's "trying to play by the moms' rules."
"But once they can make their own decisions, I would hope and pray that we'll have established a strong enough relationship that they'll want to come hang out with me," he said.
RELATED STORY: Nick Cannon Says He's Been "Villainized" For Having 12 Kids; Claims He Makes $100 Million Per Year & Reveals If He's Having Sex With Any of His Baby Mamas
(Photos: Instagram; The Nick Cannon Show)