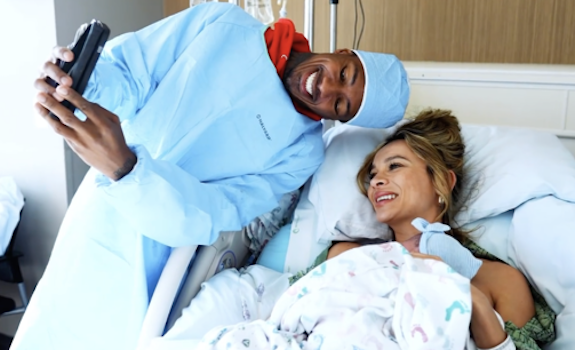 This year just wouldn't be complete without Nick Cannon adding one more baby to his ever-growing family.
On Thursday, Nick and Alyssa Scott announced the birth of their daughter, Halo Marie, who was born December 14. Nick and Alyssa's baby news came a year after the pair's son, Zen, died from a brain tumor at five months old.
Baby Halo is the twelfth child for Nick (his fifth born in 2022 alone), and the third for Alyssa.
Alyssa announced her pregnancy on social media back in October, posting a photo of her growing baby bump and her daughter, Zeela (who was not fathered by Nick). While Nick wasn't tagged in the photo, it was later confirmed that the Wild 'N Out host was the father.
While announcing the birth of baby Halo on Thursday, Alyssa honored Zen in both her birth video and her Instagram caption.
"Zen is in every breath I take," she wrote. "I know his spirit was with us in the room that morning. I know he is watching down on us, he shows me signs everyday. I will hold onto this memory forever."
In the video shared by Alyssa, Nick is seen anxiously waiting during the delivery to see if the baby is a boy or a girl.
"I will remember the sound of Nick's voice saying, 'it's a girl' and the look of everything we've been through flash across his face," she continued. "I will remember the sound of her crying out with her first breath and feeling her heartbeat against mine. My sweet girl, I got my surprise!! We love you Halo Marie Cannon!"
Alyssa also shared photos taken before and after Halo's birth–- one mentioning a meteor shower and the other featuring massive display of fireworks in the sky, both of which she attributed to Zen.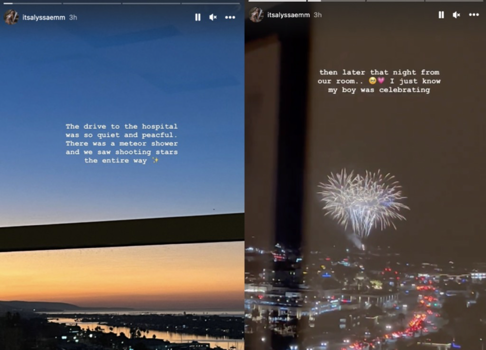 "I just know my boy was celebrating," she wrote.
Halo is the last of Nick's many babies born in 2022 (at least, we think so!) He (and his six baby mamas) have taken a lot of criticism this year for his frequent seed-spreading.
Earlier this month, Nick admitted during an appearance on The Checkup with Dr. David Agus that it's hard to find enough time to devote to each of his kids, while also managing his busy career.
"Obviously, being a father of multiple kids, it's always, the biggest guilt on me is I don't get to spend enough time with all of my children, one, because I'm constantly working, and two, it's just I'm just spread thin," Nick told the physician.
Nick's 2022 baby boom kicked off in July when he and Bre Tiesi welcomed Legendary Love. Two months later, LaNisha Cole gave birth to daughter Onyx Ice and one week after that, Rise Messiah was born to Brittany Bell. (Brittany is also the mother of two more of Nick's children– son Golden, born in 2017, and daughter Powerful Queen, born in 2020.)
The Cannon baby boom resumed in November with the arrival of Beautiful Zeppelin, born to Abby De La Rosa. (Abby also shares twin sons Zion Mixolydian and Zillion Heir with Nick, and Nick is also a father to 11-year-old twins Moroccan and Monroe with ex-wife Mariah Carey.)
For those keeping count at home, Nick has fathered a whopping 12 kids with six different women.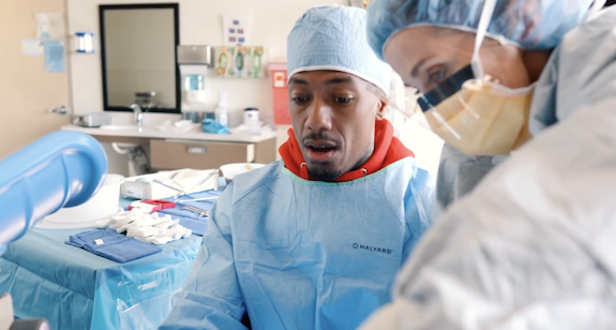 Stay tune to find out what– or rather who– is in store for 2023!
RELATED STORY: A Complete List of All the Reality TV Babies Born in 2022
(Photos: Instagram)