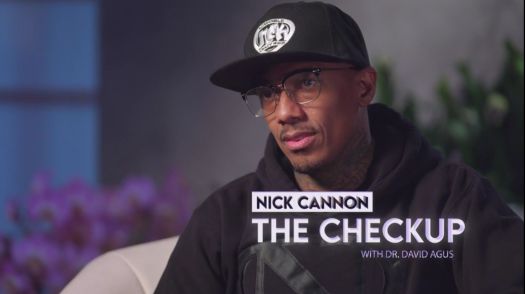 With baby number 12 due to be born any day now, Nick Cannon appeared on the Paramount+ show The Checkup with Dr. David Agus to talk about living with lupus, coping with the death of his son Zen last year and juggling caring for his many children with doing his many jobs.
"Obviously, being a father of multiple kids, it's always, the biggest guilt on me is I don't get to spend enough time with all of my children, one, because I'm constantly working, and two, it's just I'm just spread thin," Nick told the physician.
In the episode, which premiered on the streamer last Monday, Dr. Agus asked Nick about all the things that fill his time, including hosting multiple television shows and performing. That busy schedule has had negative impacts on Nick's health following his lupus nephritis diagnosis 10 years ago, including a hospitalization for blood clots in his lungs. Nick controls the autoimmune disease through medication, vitamins, diet, rest and staying hydrated.
As part of lupus care, Nick has been treated with the targeted cancer therapy Rituxan in the past, which had serious side effects, sharing with Dr. Agus that, "my hair was falling out, I was slumped, it was, I wouldn't even call it pain, it literally just felt like it sucked everything out of you."
That experience helped influence Nick and Alyssa Scott (who's currently Nick's 12th child) not to have their son Zen not undergo chemo treatment following the infant's brain tumor diagnosis.
"I'm pretty sure that what they were going to give him was going to be way more powerful than the Rituxan that I was receiving, I couldn't imagine that on a newborn and what that would do. And…if I'm thinking quality of life, that can't be easy, and especially because, the other thing about if he would have had had to be on the treatment, he would have had to live in the hospital, he wouldn't have ever been able to go home. I was like, we don't have a lot of time with him, I want him to be able to see the beach," Nick shared with Dr. Agus.
Quality of life was an important factor for Nick and Alyssa in deciding on Zen's course of treatment. The parents were told by doctors that, even with aggressive treatment, their young son was only expected to live three or four years. During his short life, Zen underwent procedures to relieve swelling in his skull, and spent time with his parents and siblings (in addition to his many brothers and sisters on his father's side, Zen also had an older half-sister through Alyssa), including going to the recording studio with Nick.
"I feel like his time here, he had an amazing life and an amazing existence," Nick told Dr. Agus.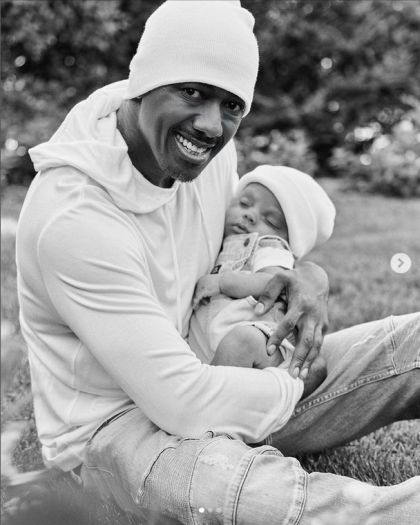 Zen died last December at five months. Nick took to Instagram last week to mark the anniversary of his passing, writing, "Physically I'm definitely on the mend but Mentally and Spiritually I'm broken. Been tossing and turning all night, and as much as I know I need rest, last night I couldn't sleep at all. I can't believe it's been a year already since the toughest day of my life occurred. Such a painful anniversary.
"Losing a child has to be the heaviest, most dark and depressive experiences that I will never get over," he continued. "A mixture of guilt, pain, and sorrow is what I suppress daily. I am far from perfect and often fall short and make decisions in my life that many question, but anyone who knows me knows my heart. I love hard, I love big and I love with my entire Heart and Soul and I just wish my Little Man could've felt more of that love while he was here on Earth."
Nick also asked his Instagram followers for prayers, writing, "Continue to Peacefully Rest My Son, Zen Scott Cannon. We Love you Eternally"
Catch the full 'The Checkup with Dr. David Agus' episode on Paramount+.
(Photos: Paramount+, Instagram)