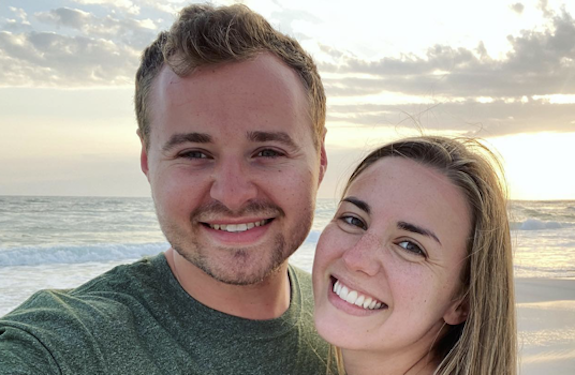 There are three certainties in life: death, taxes and Duggar babies.
Former Counting On star Jed Duggar and wife Katey announced over the weekend that they are expecting their second child, just months after welcoming son Truett in May 2022.
Jed and Katey revealed their baby news on social media, telling fans "Baby #2 is on the way."
In true Duggar fashion, Jed and Katey shared a video to YouTube featuring some Duggar reactions to their baby news. In the video, many of the Duggars and Duggar-in-laws appear surprised to find out that Jed and Katey had been keeping their baby news under wraps for so long.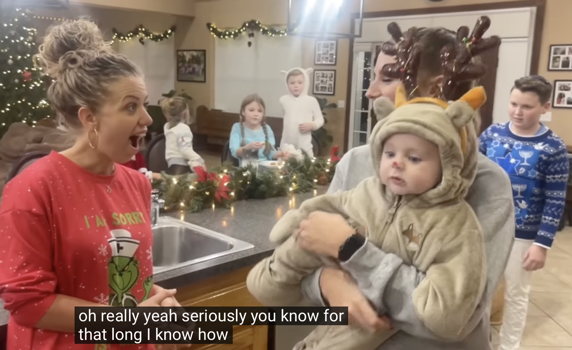 We even get to see reactions from Michelle and Jim Bob Duggar during the family's holiday ugly sweater celebration.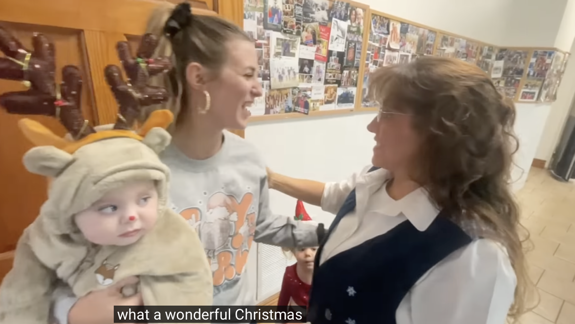 Of course, Jim Bob opted not to participate in the ugly sweater theme and instead, rock some sort of stupid hat, though unfortunately the hat just wasn't big enough because we could still see his face.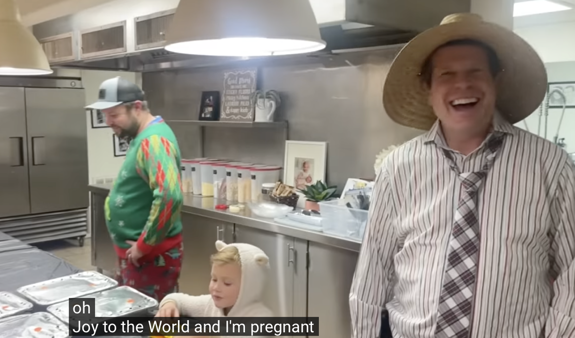 Jed's twin brother Jeremiah Duggar will also be adding to his family soon, as he and wife Hannah Duggar are currently expecting a baby girl. Duggar sister Joy Forsyth will also be bringing another blessing into the world as she and husband Austin Forsyth announced in October that they are expecting baby no. 3.
In their YouTube video, Jed and Katey told the Duggars that Katey's due date is the day after Joy's, which is in May. That means that Jed and Katey's babies could be less than one year apart.
RELATED STORY: Former 'Counting On' Star Joy Duggar Forsyth Cuts Off Her Long Hair; Fans Criticize Her Husband Austin's Reaction To Her New Look
(Photos: Instagram; YouTube)