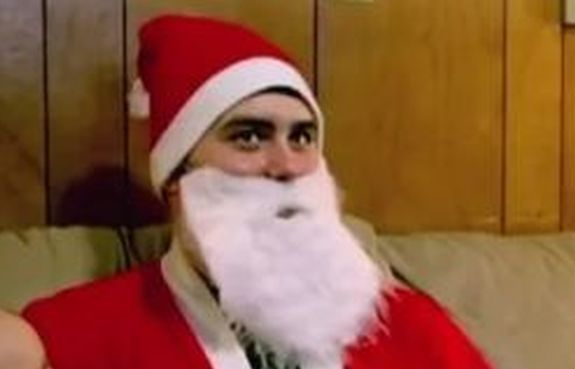 Once again, the holidays are upon us. As we hang our stockings, fry up some sort of road critter found out 'er in the holler and file our holiday restraining orders, it's important not to forget to buy the ones you love (and/or are legally obligated to pay child support to) something special!
To help you out this holiday season, The Ashley has once again put together a list of Teen Mom-themed presents that are sure to bring a smile to the face of anyone pathetic enough to still be watching this show after 900 spinoffs and 17,000 seasons.
Nothing quite says "I think you're more classier" than a gift with Barbara Evans' face on it, am I right?
Here are The Ashley's Top 10 gift picks! (Just a note: this is not a sponsored post in any way. The Ashley does not receive any sort of kickback for recommending these items; she just genuinely thinks they are funny, and she supports small businesses!)
"High! High! Ya Both High!" Makeup Case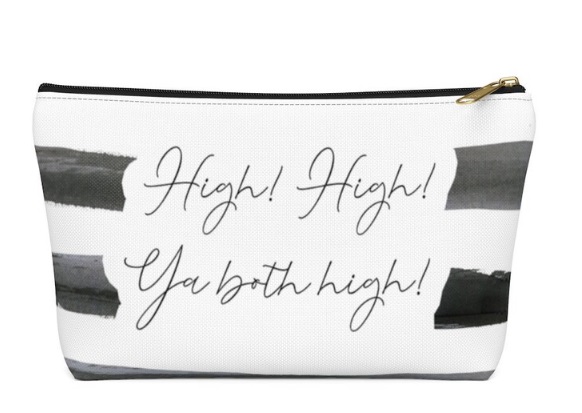 Looking to be smokin' some weeed wif Kieffa this holiday season? This "High! High!" makeup case will allow you to carry the supplies you'll need to hide your red eyes…and hide the fact that ya got hickeys all ova ya damn neck! This is every wacky-tobaccy-lovin' fashionista's dream gift!
Buy your "High! High!" makeup case here!
Amber's Creepy Dolls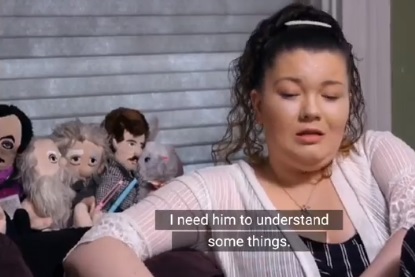 What do you get the online Purdue student who has everything? Why not purchase them an assortment of scholarly stuffies? These dolls make great companions, whether you're spending the night on your trusty couch, hanging out in "gel" or simply screaming the night away on Instagram Live! Your Portwood-loving pals will almost certainly want the same stuffies Amber has— Albert Einstein, Edgar Allan Poe, Socrates, Nikola Tesla and Vincent Van Gogh.
Get Amber's Creepy Dolls here
No Cornbread for Corey Earrings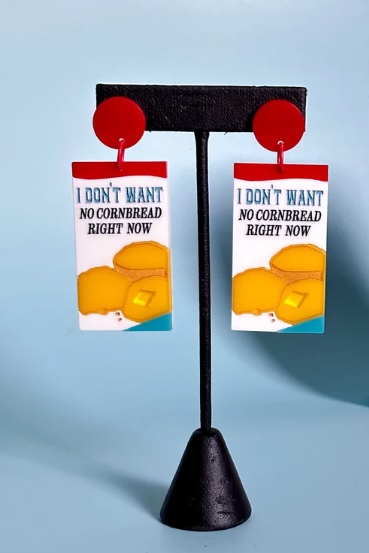 You'll be the absolute belle of the Hillbilly Ball this Christmas if you don these snazzy earrings! Let the world know that, this holiday season, you just don't want no cornbread! The earrings pay tribute to a memorable early 'Teen Mom 2' scene in which Corey Simms tells his then-wife, Leah Messer, that he is not in the mood for her— or her cornbread-looking baked goods!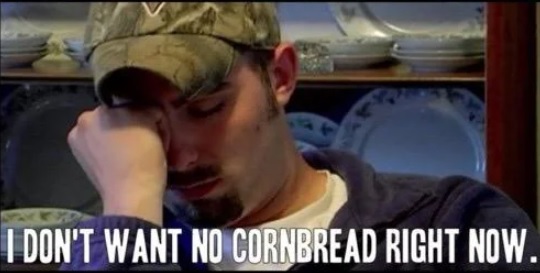 Buy your No Cornbread for Corey earrings here!
Babs' Kitty Cover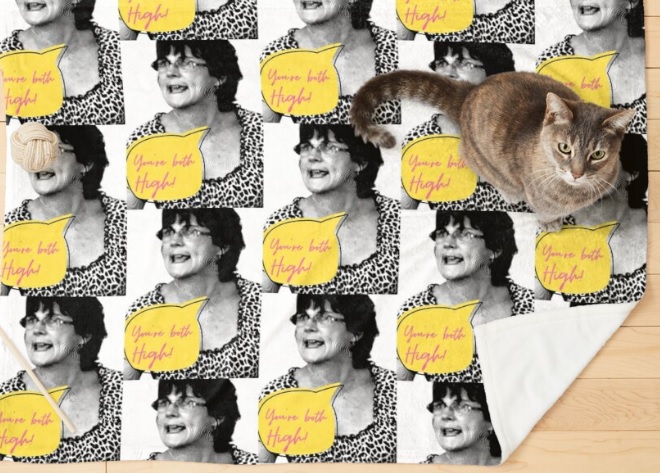 Don't forget your furry friends this holiday season! Give your puppy and kitty pals what they really want this year— a pet-sized blanket covered in the accusatory face of Barbara Evans! This blanket is what every pet pal wants to snuggle up with this year (unless, of course, you're able to find Kieffa's green hoodie!)
Get your Babs Kitty Cover here!
"You Belong in a Cave" Cup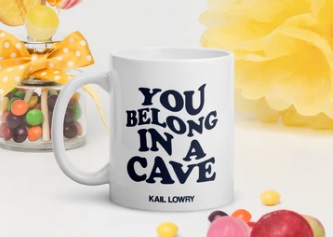 Got a bitch-of-a-baby-mama who you are court-ordered to spend time with during the holidays? Why not give the gift that tells them they don't deserve to be outside and, instead, should be literally living under a rock like the beast that they are? Jo Rivera memorably told Kail Lowry this after he found out that she had been doing the "horizontal mambo" with one of her co-workers behind his back, and now you can tell your baby mama (or daddy) the same thing!
Get your "You Belong In a Cave" Cup here!
Halloween Ryan Pillow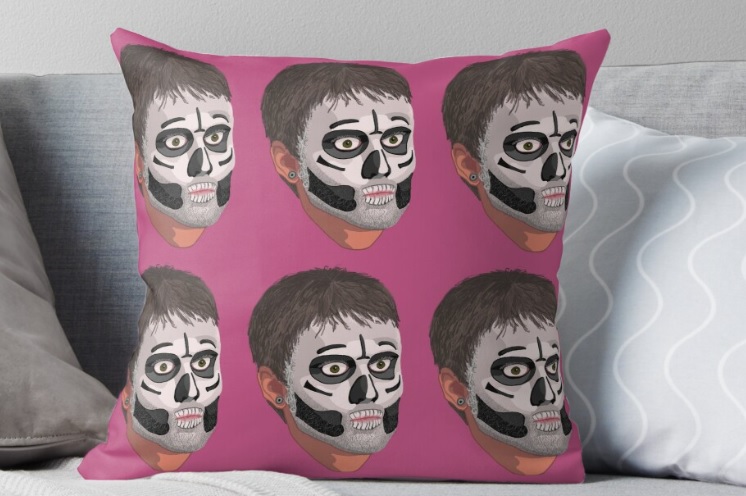 For the man whose son just won't wait on him to go trick-or-treating, allow The Ashley to suggest you purchase this spiffy pillow featuring a sad, Halloween-makeup-wearing Ryan Edwards! Ryan— who got ditched by his son Bentley when he took too long getting ready to go trick-or-treating— really shows his frustration in this gorgeous illustration, and his bugged-out eyes absolutely pop against the pink background color! This pillow will leave your house guests feeling both cozy and creeped out!
Get your Halloween Ryan Pillow here!
Dramastic 'Teen Mom 2' Coloring Book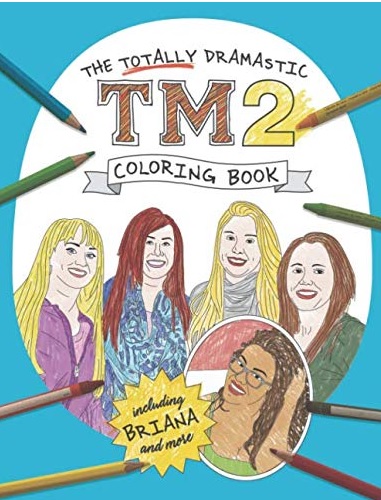 Got someone on your list with a lot of time on their hands? Why not gift them this totally dramastic 'Teen Mom 2' coloring book, which allows you to choose what color hair our birth-control-challenged heroes have! Color on their Mary Kay makeup and complete some of the fun games that are also included! What color heels will Roxanne DeJesus be throwing in this illustrated scene? The choice will be theirs!
Get your Dramastic 'Teen Mom 2' Coloring Book here
A Pep Talk From Debz OG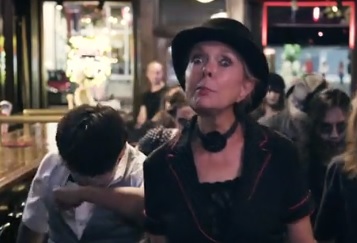 Nothing quite says "I couldn't think of anything else to give you" than buying a pep talk from that international rap superstar/'Teen Mom OG' grandma Debz OG! You can purchase a pep talk (via Cameo) for your friends, spouse or even the guy who delivers your driveway Porta-Potty! What a festive way to say "Merry Christmas!"
Purchase your Debz OG Pep Talk here!
Booooooyfriend Cross Stitch Pattern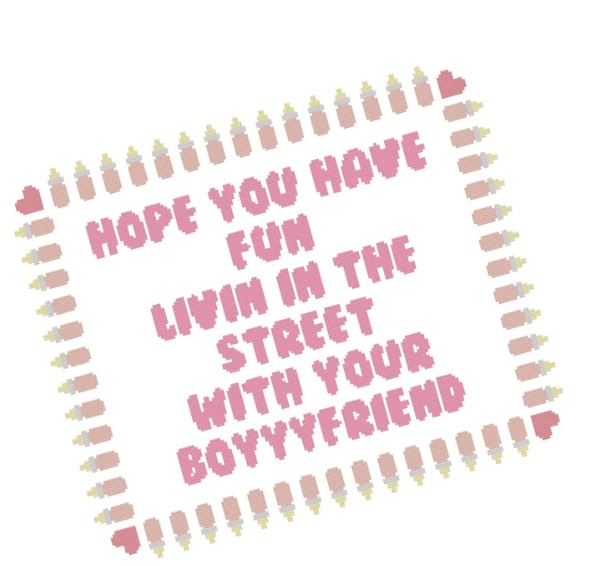 Send your well wishes to the bitch-of-a-daughta you kicked out of the house this year by gifting her this cross-stitch pattern! Let her know that you really do hope she has fun livin' in the street with her soulmate of the month, just like Jenelle did! You can download this pattern and cross-stitch this for her, or allow her to create it herself (when she's not buying heels to look "more classier" in court or smokin' reefer with Kieffer, of course!)
Purchase your Booooyfriend Cross Stitch Pattern here!
This Weird Maci Fan Shirt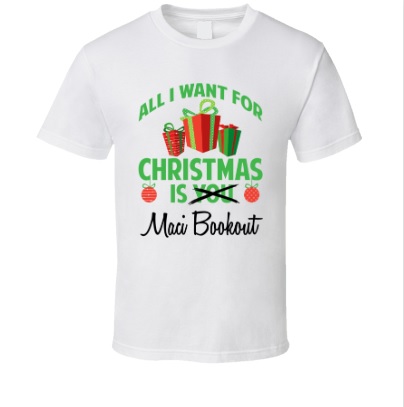 For the person on your list who just can't get enough Maci…there's this weird shirt. The T-shirt, which proudly proclaims that the wearer only wants Maci Bookout for Christmas, is available in various sizes and colors. It will have Maci filing a restraining order against you in no time!
To see The Ashley's list of Weird 'Teen Mom'-themed Gifts for 2021, click here!
(Photos: MTV; Etsy.com/ThereIsNoStore; Amazon; YouTube; Etsy.com/MissAnnaLeighJewelry; MostRandomTees.com; RedBubble.com/skosho; KailLowry.com; RedBubble.com/LuigiVampa; Etsy.com/PlatoSquirrel)