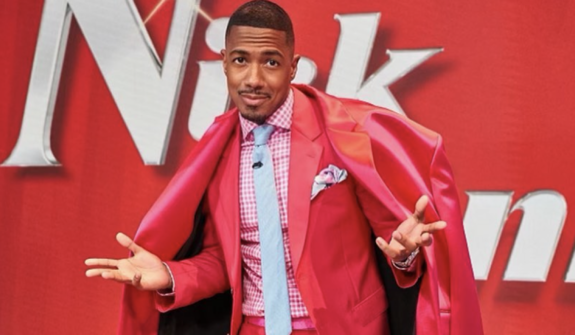 Nick Cannon has fathered a dozen kids with half a dozen women, but insists he's more than capable of providing for his ever-growing brood, even if the public has its doubts.
The Wild 'N Out host recently sat down for an interview with the Los Angeles Times, during which he discussed his reputation for being a "deadbeat" father and explained why he feels he's "been villainized."
"I hear all the time: 'You can't be present for all those children.' So therefore I get this deadbeat dad title," he said.
As you know, Nick is wildly unfamiliar with contraceptives a father of 12, with five of his uniquely-named offspring arriving last year alone. In July, he welcomed son Legendary Love with Bre Tiesi. Two months later, LaNisha Cole gave birth to daughter Onyx Ice and one week after that, Rise Messiah was born to Nick and Brittany Bell. Brittany is also the mother of two more of Nick's children, son Golden, born in 2017, and daughter Powerful Queen, born in 2020.
In November 2022, Nick and Abby De La Rosa welcomed daughter Beautiful Zeppelin. The pair already shared twin sons Zion Mixolydian and Zillion Heir, born in 2021. In December 2022, just a year after their son Zen passed away at the age of 5 months, Nick and Alyssa Scott welcomed daughter Halo Marie. Nick is also a father to 12-year-old twins Moroccan and Monroe, whom he shares with ex-wife Mariah Carey.
With so many children carrying on the Cannon name, it's no surprise that people often question Nick's ability to support his family, both emotionally and financially. In order to make this happen, Nick said he keeps a schedule for each of his children and a lot of the time, he takes care of driving them to and from school or extra curricular activities.
In fact, Nick's chauffeuring duties are often what help him determine where he sleeps each night, as he'll sometimes spend the night at the house of whichever kid(s) he's dropping off last. (Nick has at least two homes of his own, but revealed he keeps clothes at all of his partners' homes-– homes he claims to have purchased for the women-– for when he stays over.)
While Nick seemingly confirmed he and his baby mamas are on friendly enough terms to sleep in the same house, he claims he's not currently in romantic relationships with any of the six women he shares children with.
"Because everybody's so busy, nobody's looking to have sex with me," Nick said. "Everybody's focus is the children."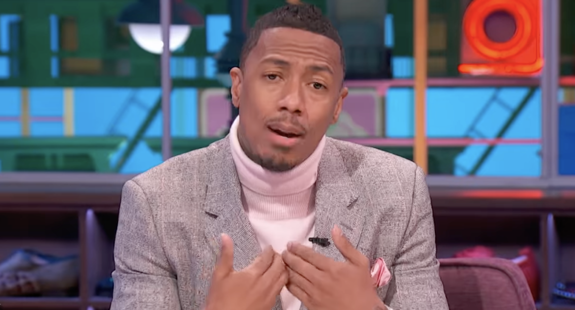 According to Nick, he's one of the busiest of all.
Nick revealed last month that he isn't on child support for any of his children, despite a report from earlier this year alleging that he pays $3 million yearly to financially support all of his kids. Nick stated at the time that the figure was actually much higher– something he doubled down on this week.
"That's not a lot of money," he said. "When you think about my lifestyle, I have to generate at least $100 million a year."
Nick claims he's doing just that.
"Everybody thinks Ryan Seacrest has tons of money," Nick said. "I do everything that he does times 10. Well, not times 10–- times three. Because he does a lot."
In addition to the cash Nick earns from the 'Wild 'N Out' series, he makes a profit from the 'Wild 'N Out' arena tour and themed sports bars in San Diego and Miami–- both of which he owns. He is also part-owner of the Hollywood Hills restaurant Yamashiro and hosts two seasons a year of The Masked Singer, for which he claims to earn more than $20 million. He's currently filling in for host Jamie Foxx as the host of Beat Shazam, too.
Other projects of Nick's include Celebrity Prank Wars (currently airing on E!); his Ncredible Entertainment record label; BET's Future Superstar Tour (airing this fall); and Amazon Freevee's Counsel Culture, an all-male version of The View (also set to premiere this fall).
Nick also co-hosts a podcast, hosts a three-hour live radio show during the week, writes romance novels he described as "an urban Fifty Shades of Grey," continues to act and is reportedly trying to complete a master's degree in child psychology and a PhD in divinity.
"Right now the narrative is, 'He has a bunch of kids,'" Nick said. "But I'm really at a place now where I don't care what people know. I'd rather just operate. It's more about being a good person instead of telling people you're a good person."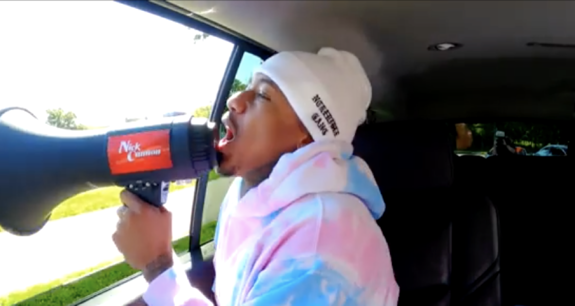 RELATED STORY: Abby De La Rosa Says Seeing Nick Cannon With His Five Other Baby Mamas "Turns Me On a Little Bit"
(Photos: Instagram; The Nick Cannon Show)