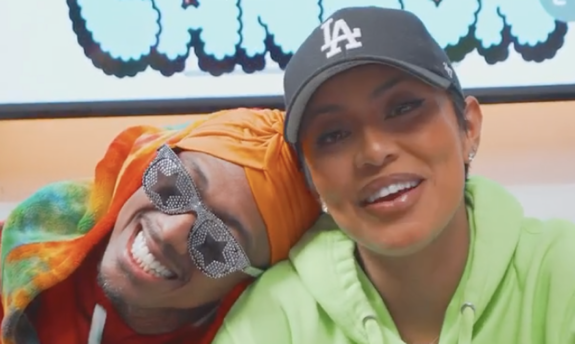 File this one under: "Things You Should Keep to Yourself."
While many have criticized/expressed disgust over Nick Cannon's proficiency to procreate with a flock of females on a seemingly regular basis, there's one person who has the complete opposite reaction to The Masked Singer host's actions with his bevy of baby mamas– Abby De La Rosa, one of the six women Nick has had kids with.
On the April 24 episode of Nick's new morning show, The Daily Cannon–- on which Abby serves as the show's DJ–- Abby spoke about Nick's other baby mamas, while also revealing a very unexpected take on how she feels when she sees Nick interacting with the five other women.
"I got love for all the women," Abby said, before going on to deny having any feelings of jealously towards Nick's other baby mamas. "For me, I think at times because I am so calm and chill, what it'll do for me is kinda turn me on a little bit."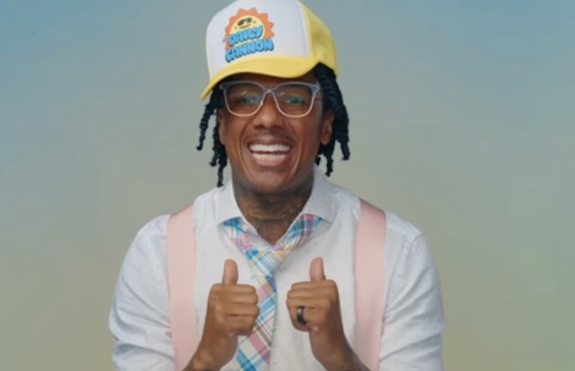 Abby did go on to admit that she is "a little jealous" at times, but doesn't let it change how she feels about Nick.
" … it's just kinda like, you know, this is my baby daddy," she said.
As you know, Nick is currently a father of 12, with five of his children arriving in 2022 alone. Abby contributed to Nick's five-kid year, giving birth to their daughter, Beautiful Zeppelin in November 2022. The pair already shared twin sons Zion Mixolydian and Zillion Heir, born in 2021.
Nick' also welcomed in son Legendary Love with Bre Tiesi in July 2022. Two months later, LaNisha Cole gave birth to daughter Onyx Ice and one week after that, Rise Messiah was born to Nick and Brittany Bell. (Brittany is also the mother of two more of Nick's children, son Golden, born in 2017, and daughter Powerful Queen, born in 2020.)
In December 2022, just a year after their son Zen passed away at the age of 5 months, Nick and Alyssa Scott welcomed daughter Halo Marie. Nick is also a father to 11-year-old twins, Moroccan and Monroe, whom he shares with ex-wife Mariah Carey.
Despite the fact that it now takes multiple paragraphs to list all of his children, Nick hasn't yet written off the idea of bringing more offspring into the world.
The Wild 'n Out star revealed last week on the Howie Mandel Does Stuff podcast that, while he's "good with [his] dozen" children at the moment, there's still a possibility he'll create more Cannon children down the road.
"There's no way to answer that question correctly because everyone has a problem with however I answer it, so I just say, as of now, I have 12 and I'm very happy, but who knows," Nick told Howie Mandel. "I don't know what's in store in the future."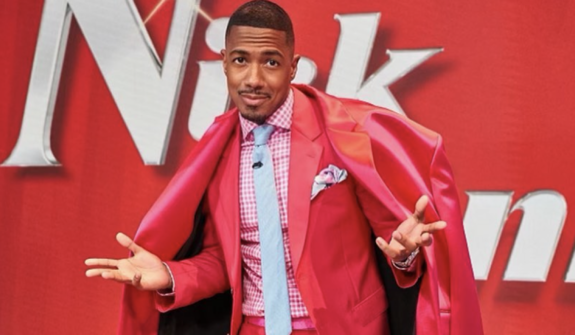 RELATED STORY: Nick Cannon Talks Being a Father of 12 and if More Children Are on the Way on Howie Mandel's Podcast: "I Think I'm a Man of Abundance"
(Photos: Instagram; Getty Images)