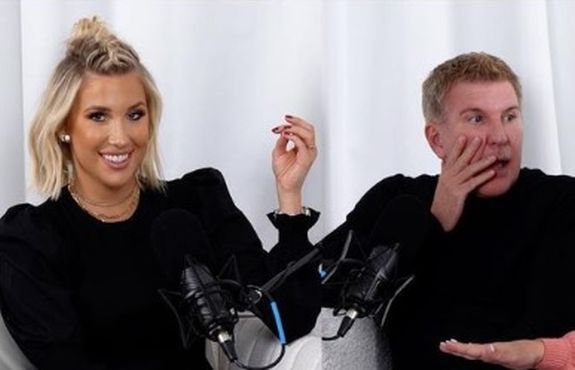 The Chrisley family is planning a return to reality TV…well, some of them, anyway!
Nearly six months after both Chrisley Knows Best and Growing Up Chrisley were cancelled as a result of Todd and Julie Chrisley being sentenced to prison for tax evasion and fraud crimes, the couple's daughter Savannah Chrisley has announced a Chrisley comeback.
"I'm so excited," the 25-year-old revealed on Tuesday's episode of her Unlocked podcast, recorded earlier this month. "We actually are filming a little something on May 5 so that will be very exciting."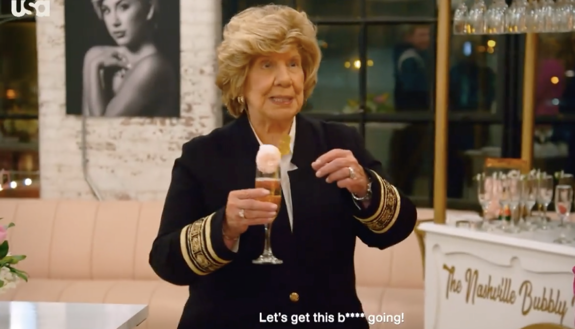 Savannah told listeners they can expect to "hear some fun news about people that we've partnered with" in the coming months.
" … I think it's gonna be a really fun, healthy partnership," she added.
As for what fan can expect to see in the upcoming project, Savannah said, "It's just gonna be what you see is what you get," including "all the uncomfortable conversations."
Todd and Julie–– currently serving 12- and seven-year prison sentences, respectively–– are presumably not being filmed for the project; however, Savannah confirmed her parents' incarceration will be one of the topics addressed on-camera.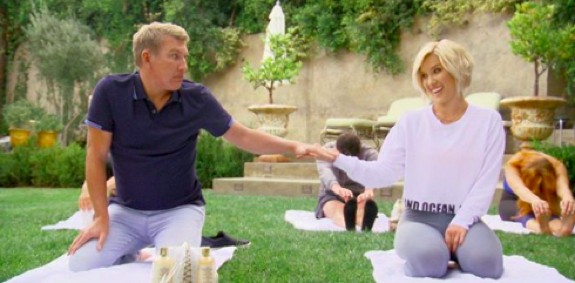 "You are going to see how we're navigating as a family through having two parents that are incarcerated," she said. "You're gonna see how my grandparents are dealing with things, how [my brother] Chase [Chrisley] and I are dealing with things, him and the wedding process, how I do not necessarily agree with it."
(Todd and Julie's 26-year-old son Chase announced his engagement to Emmy Medders in October.)
As The Ashley previously told you, when Todd and Julie were sent to the slammer, Savannah gained custody of her 17-year-old brother Grayson and 10-year-old niece Chloe. (Chloe is the biological daughter of Todd's eldest son, Kyle Chrisley, though Todd and Julie legally adopted Chloe years ago.) Savannah assured listeners that her new role as caretaker to Grayson and Chloe is something fans will also get to see in the family's new project.
"You're going to see literally every single aspect and there is no holding back, including Chloe asking me what tampons are, so … ," she said.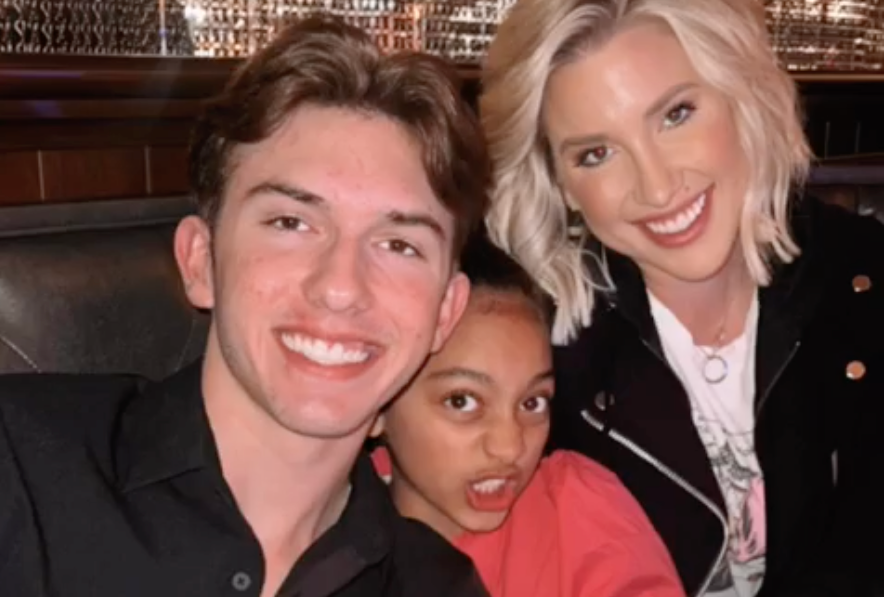 Savannah had revealed in February that a new Chrisley show may be on the horizon, as the Chrisley family had already begun talking to "a few production companies." Similar to the premise she discussed this week, Savannah said the show would "touch on" Todd and Julie's incarceration and how the family is coping in their absence.
"Also too, having two kids and all of us stepping in to make sure that they have what they need emotionally, psychologically, physically, all the things," she said. "I feel like there's a level of humor to it as well.
"At the end of the day, we're not going to allow this to stop us from moving forward," she added.
Todd's mother— fan favorite Nanny Faye Chrisley— told Savannah at the time that she was hoping more reality TV opportunities would come their way.
"I'm ready to go to work," Nanny Faye said. "I'm ready to walk down that highway any day."
You can watch the full episode of the Unlocked podcast below!
RELATED STORY: Savannah Chrisley Says Parents Todd & Julie Chrisley Are Unable to Speak to Each Other From Prison: "Going On Four Months [Without Speaking] Is A Lot
(Photos: Instagram; USA Network)