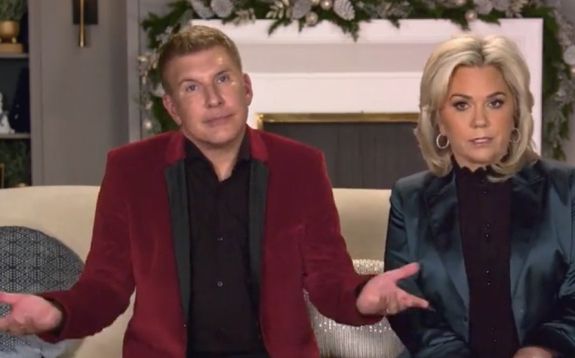 Savannah Chrisley has been keeping fans updated since the moment her parents Todd and Julie Chrisley began serving their years-long prison sentences; however, Savannah revealed this week that Todd and Julie are unable to do the same with each other.
As The Ashley previously told you, Todd and Julie were sentenced to prison in November after being convicted of tax evasion and bank fraud crimes. In January, Todd began serving his 12-year sentence at Federal Camp Pensacola in Florida, while Julie began serving her seven-year sentence at Federal Medical Center (FMC) Lexington in Kentucky.
On this week's episode of Savannah's Unlocked podcast, the Growing Up Chrisley star revealed she recently received dozens of letters written by Julie behind bars, many detailing how much she misses Todd, as the two have allegedly been unable to correspond with each other after reporting to prison.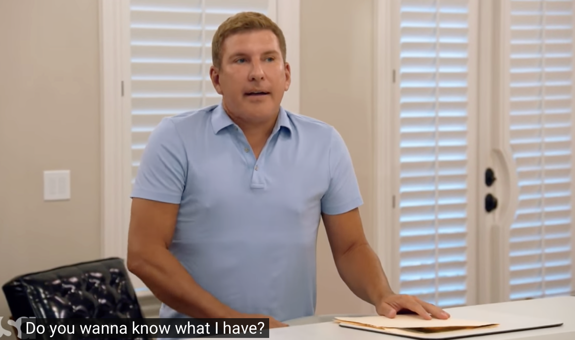 "She actually sent me 30 to 40 days' worth of letters," Savannah said. "It was just like her daily diary, journal…I'll eventually put them out, read them at some point to give people updates on how they were doing and what was going through their minds.
"I don't think there's a single letter that goes by that she does not say how much she misses my dad," she continued. "They don't get to talk…So we're like, four months in, almost, and being together almost 30 years now and not going a day without speaking, to now going on four months is a lot."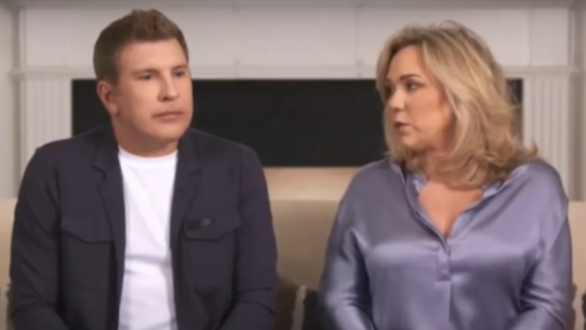 Savannah did not explain why her parents are unable to communicate with one another while locked up, as it was previously reported that the husband and wife would be permitted to do so.
"An inmate may be permitted to correspond with an inmate confined in any other penal or correctional institution if the other inmate is either a member of the immediate family, or is a party or witness in a legal action in which both inmates are involved," a representative from the Bureau of Prisons (BOP) told Life & Style in November.
Savannah went on to discuss how "tough" it was to read her mother's letters, which also contained accounts of Julie's day and "things that she's scared or nervous about."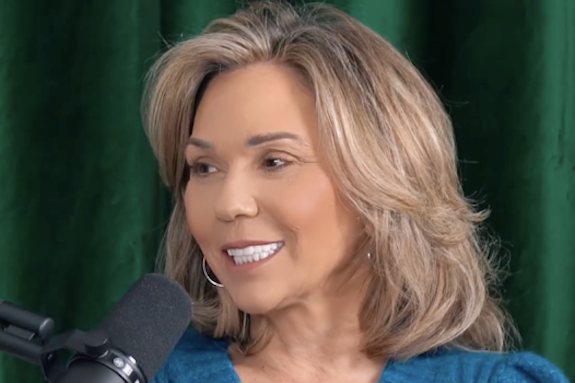 "Just, all the thoughts that go through her mind and not having my dad there with her, that's the biggest thing," Savannah explained. "It's tough."
The 25-year-old also revealed that a "constant theme" in her mother's letters was how the Chrisleys' imprisonment has resulted in Savannah's life "having to be put on hold." As The Ashley previously reported, when Todd and Julie were sent to the slammer, Savannah gained custody of her 17-year-old brother Grayson and 10-year-old niece Chloe. (Chloe is the biological daughter of Todd's eldest son, Kyle Chrisley, though Todd and Julie legally adopted Chloe years ago.)
Savannah admitted the life she's currently living is "not sustainable," despite it being her reality until (one or both of) her parents are able to come home.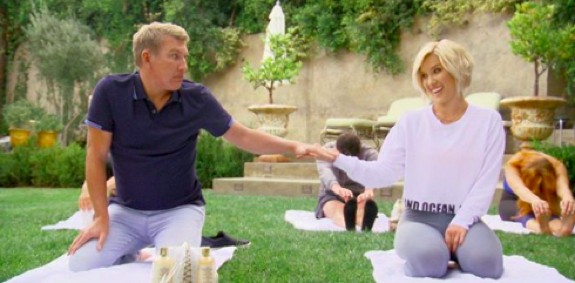 While fans of the Chrisley family's now-cancelled show, Chrisley Knows Best, know that Savannah has always been very close to Todd, Savannah said she is not able to visit her father as often as she visits her mother, as doing so requires a seven-hour drive. Savannah likened the unconventional situation to having divorced parents.
"I imagine this is what having divorced parents feels like, with having to figure out who am I gonna see this weekend," she said. "Bouncing back and forth. And that's the hard part of figuring out like, alright, who am I gonna go see? Because also going to see dad is … a lot further away."
RELATED STORY: Todd Chrisley's Mom Nanny Faye Chrisley Says Todd & Julie Going To Prison Is Hardest Thing She's Ever Dealt With: "I Am Broken"
(Photos: USA Network; Instagram)