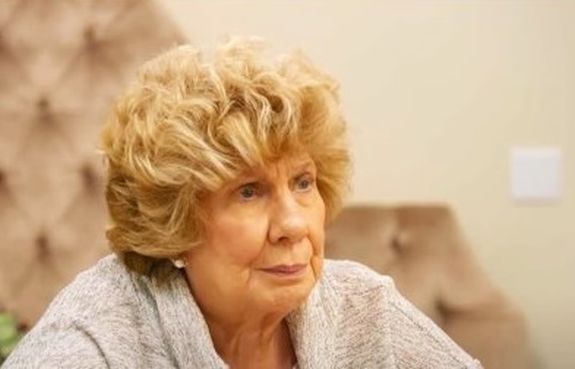 For the first time, Nanny Faye Chrisley is opening up about the effect that her son Todd and daughter-in-law Julie's prison sentences have had on her.
During an appearance on her granddaughter Lindsie Chrisley's The Southern Tea podcast, the Chrisley Knows Best fan favorite admitted that having her son Todd and Julie— who had been Nanny Faye's primary caretaker through her battle with bladder cancer— behind bars has left her "broken."
"Todd and Julie being sentenced to prison…my heart is broke," Nanny Faye told Lindsie when asked what the hardest thing she's ever gone through but hasn't spoken about is. "I don't know that I have been this broken in many days, but I have to ask God to give me strength and courage to get through it, because not everybody is [treated with] justice and not everything is fair."
As The Ashley previously reported, Todd and Julie were convicted of tax evasion and bank fraud crimes in November. On January 17, Julie and Todd reported to their respective prisons. Todd is currently serving a 12-year sentence, while Julie is serving seven years.
They are both currently appealing their sentences.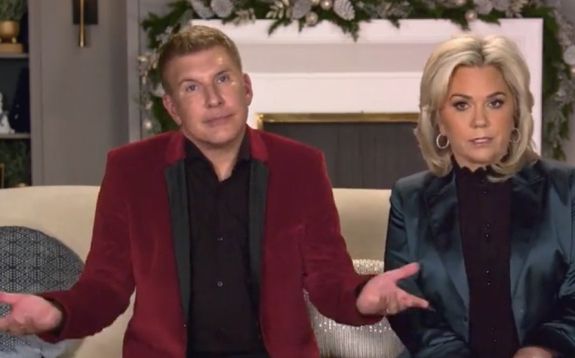 According to Todd's daughters, he is doing well in prison and is often visited by members of his family. (Lindsie and Nanny Faye visited Todd at the Federal Correctional Institute Pensacola in Florida about a week after he started serving his sentence. Nanny Faye has also visited Julie at the Kentucky prison she's currently at. Lindsie recently said she has tried to visit Julie but has had issues getting on her stepmom's visitation list.)
Despite the periodic visits, Nanny Faye said she is still very upset about the Chrisleys' legal situation.
"I am hurting deep in my heart," Nanny Faye told Lindsie. "But I'm not gonna let no one see that. Because, you know, I have to be strong. I am still the mother and the grandmother…but I am broken."
While Nanny Faye is clearly very upset about her son and daughter-in-law's incarcerations, she has said that she is willing to go back on reality TV if the situation presents itself. (The family's show, 'Chrisley Knows Best,' was cancelled in 2022 due to Todd and Julie's legal issues.)
"I'm ready to go to work. I'm ready to walk down that highway any day," Nanny Faye told her granddaughter Savannah Chrisley during an episode of her Unlocked podcast in February.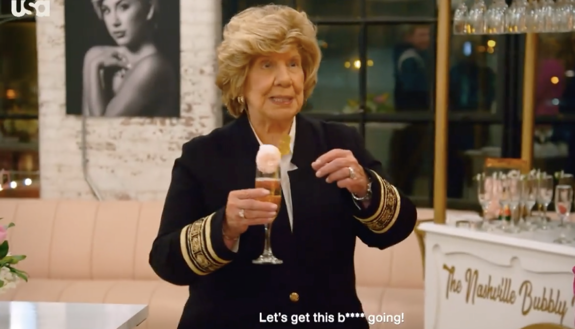 "There are tons of production companies that have reached out and networks that want to do a show," Savannah shared. "…Also, I feel like a new show is going to be reality. We're going to touch on where we're at today, Mom and Dad being gone, how we're coping with it, how we get through it."
The Chrisleys have yet to announce any future show.
RELATED STORY: Lindsie Chrisley Says Her Dad Todd Chrisley Has "Made Great Friends" In Prison; Insists Todd & Wife Julie Have Been "Welcomed With Open Arms" By Fellow Inmates
(Photos: USA Network)